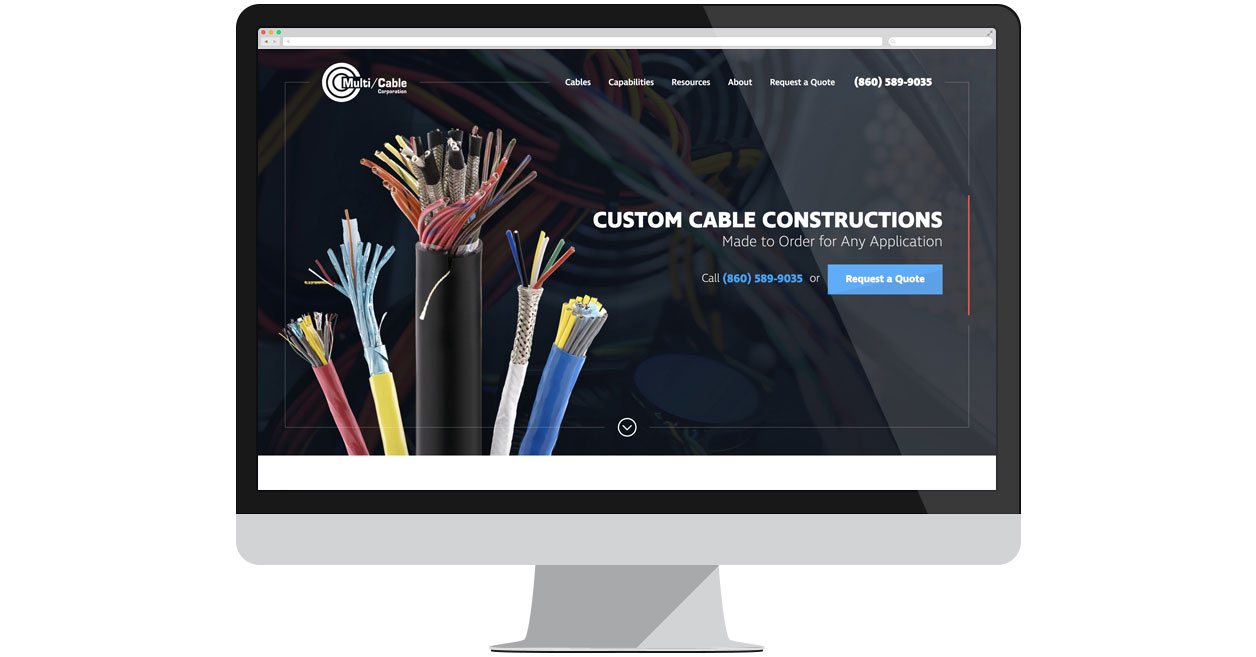 Multi/Cable Corporation, which manufactures custom multi conductor wire and cable products for a variety of industries, launched a new website.
Multi/Cable was an existing client of Web Solutions, with a website built in an earlier version of the Web Solutions Content Management System. The company was looking to upgrade to a more modern, responsive site built in v4 of the Web Solutions CMS.
"Web Solutions' initial website development, including implementing and monitoring SEO and PPC strategies, worked so well it made sense to increase the scope of our relationship," said Multi/Cable president Grant Campbell.
The new site is mobile friendly and features a fresh, colorful design, with detailed, enlarged photos of the company's cable and wire products; landing pages for cable products, capabilities, and resources; and the ability to request a quote online.
"Partnering with Web Solutions has resulted in verifiable increases in sales and profitability for our company," said Campbell. "We now view them as our own marketing department, enabling our team to focus on manufacturing great products and let Web Solutions worry about our web presence, printed materials, trade show collateral."
For more information, visit www.multicable.com.
---