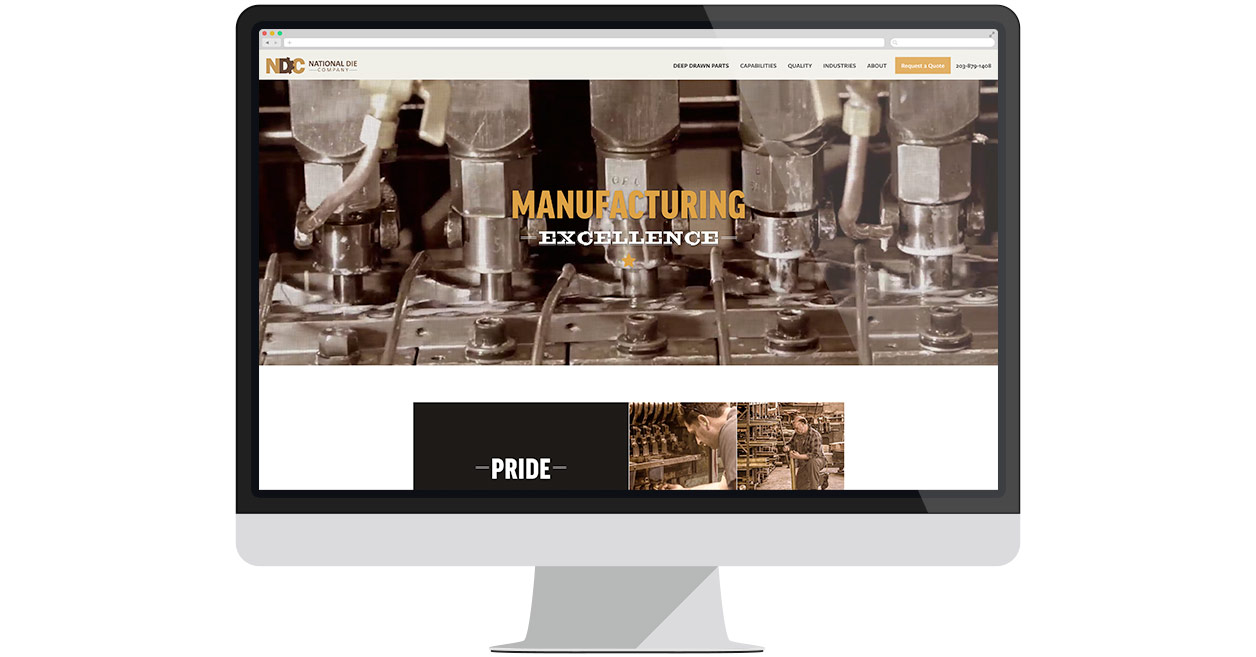 National Die is a manufacturing company based in Wolcott, CT, specializing in deep draw stamping. The company is known for its personal service, and for designing and manufacturing custom, intricate, specialty parts that require a high degree of engineering.
National Die Company has been in operation in the same location since 1940, and was looking for a new website with modern design and functionality, but that conveyed the history of the company, its new ownership, and its commitment to quality American manufacturing.
National Die also wanted to show videos of its manufacturing operations, and photographs of its shop, team, and the parts the company produces.
Web Solutions built a new site in its proprietary Content Management System v4, with a unique vintage look and a new logo. The home page features videos of National Die's machines at work, and the site has sections detailed the types of deep draw parts manufactured, the materials and technology used, and the forming operations and finishing options available.
"Rebranding a business and building a new website is nothing less than a labor of love," said Michelle St.Mary, National Die president. Web Solutions' guidance made the process so much easier. There were always many design options to choose from without any pressure to make a decision quickly. The end result is just what the National Die Company was looking for!"
For more information, visit www.nationaldieco.com.
---