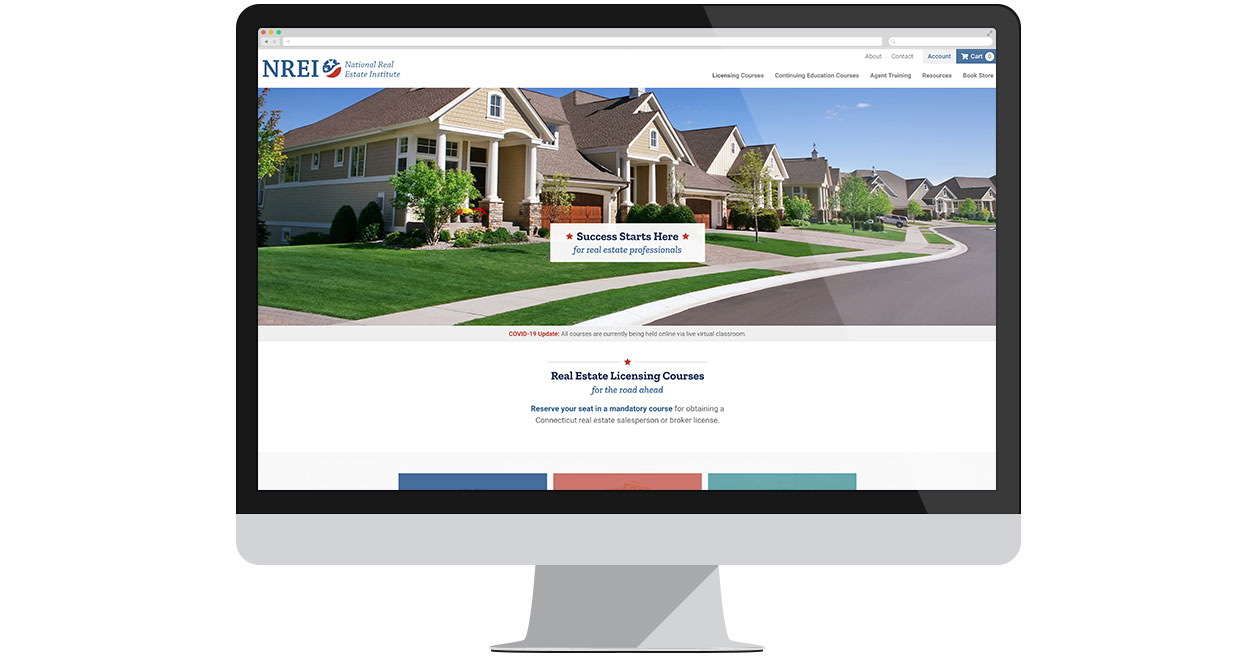 The National Real Estate Institute (NREI) is a professional real estate training institute for future and current real estate agents and brokers, providing a wide variety of educational offerings including correspondence courses, live virtual classroom courses, motivational training, books, and videos.
The NREI had an existing website but it looked dated and was fixed width and not mobile friendly. They were looking for an updated site to highlight the NREI's courses and allow people to register online.
Web Solutions built a new website on its Content Management System v4, with an updated, responsive design, intuitive navigation, online course registration, and the ability to feature popular courses on the home page.
For more information, visit https://www.nrei.us.
---