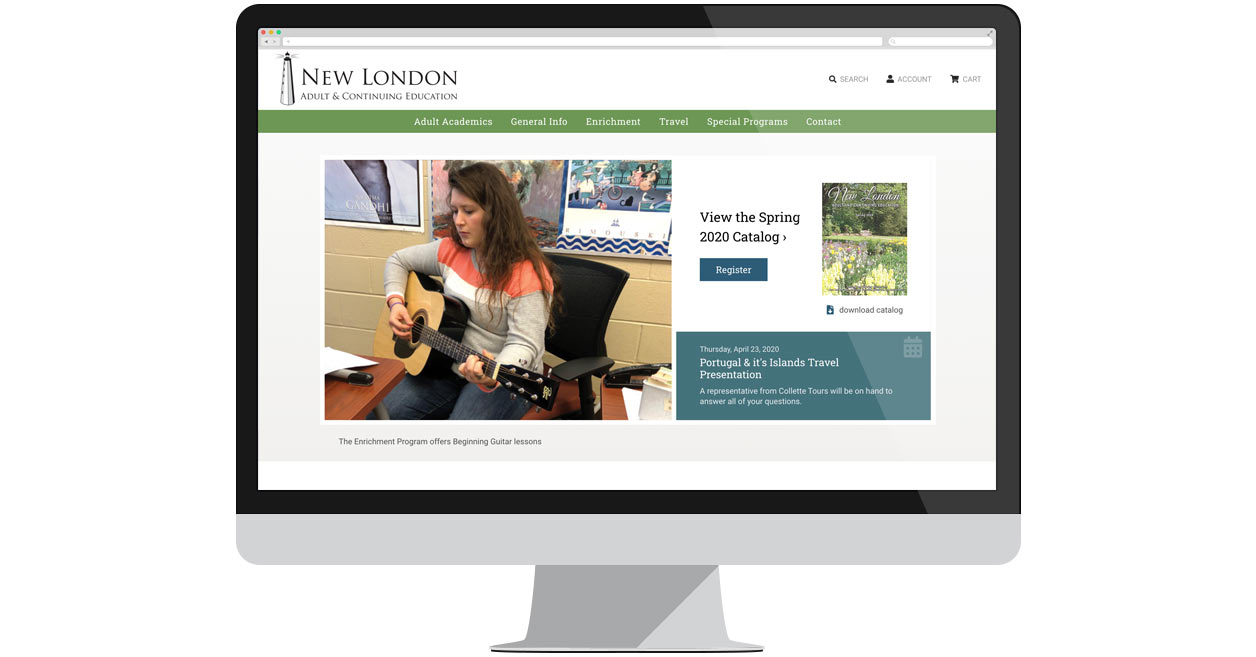 New London Adult & Continuing Education has a long-standing commitment to adult learners, offering high school credit completion, General Educational Development (GED), English as a Second Language (ESL), citizenship, workforce readiness skills classes, and a constantly expanding portfolio of online classes. New London Adult Ed also offers enrichment classes to serve the community's lifetime learning goals and a wide variety of trips designed to expand horizons.
New London Adult & Continuing Education had an existing website, but it was outdated and difficult to navigate. Web Solutions built a new website on v4 of its Enrichment platform with a clean, contemporary design. When visitors visit the home page, elements gracefully slide into place, creating a perfect first impression. Navigation is simple and intuitive, making it easy to find what you need and sign up for desired classes or programs.
The new website is just what New London Adult and Continuing Education was seeking—an ideal vehicle to educate, inform and engage the community.
"Web Solutions really listened to us, provided us with creative approaches to our needs, and produced a new, contemporary website that exceeds our expectations," said Peggy Cherrick, Enrichment Coordinator.
"Our new website provides visitors with easy pathways to any information they desire and allows them to quickly and effortlessly register for classes or programs," said Ed Murphy, Teacher.
"We provide programs for learners of diverse abilities, ages and cultural and linguistic backgrounds, and Web Solutions has provided us with a modern, inviting website that is visually pleasing, user-friendly, and simple to navigate," said Denise Spellman, Supervisor.
For more information, visit www.newlondonadulted.org.
---