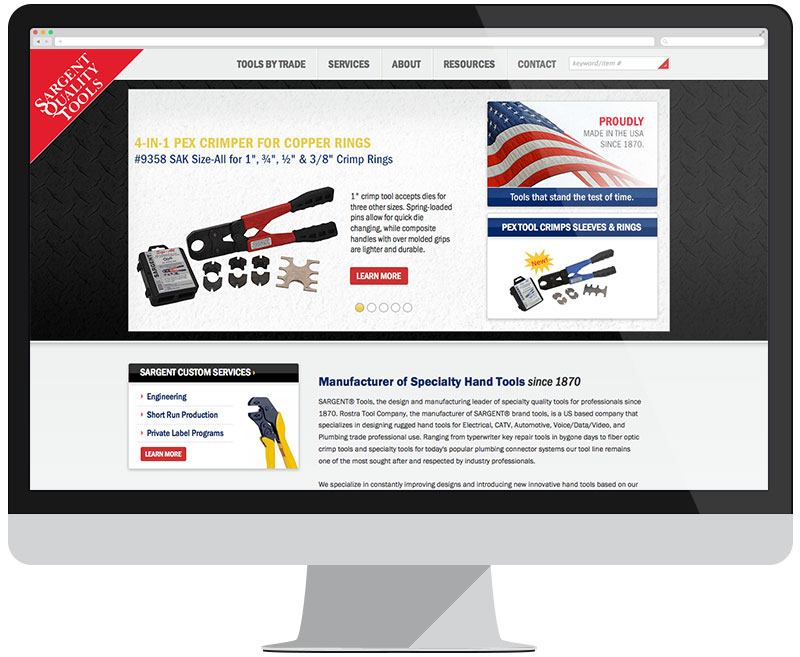 Rostra Tool Company, the manufacturer of SARGENT® brand tools, specializes in designing rugged hand tools for professional use in the electrical, CATV, datacom, telecom, industrial, automotive and plumbing trades. SARGENT® Tools has been the leader in design and manufacture of specialty quality tools since 1870.
The new Rostra Tool website offers a fresh design and an in-depth product catalog, which allows users to browse all products and services and search for a local or national dealer online. While browsing the Rostra catalog, users can also add tools to the site's "My Tool Box" feature, and then conveniently print or email the contents of their tool box.
"The new site is getting terrific reviews from our customers and it has generated a significant amount of business in just the first month," noted Tom Raducha, Vice President of Sales and Marketing at Rostra. "We are extremely happy with the website and look forward to an ongoing relationship with Web Solutions."
To learn more about Rostra Tool Company and browse their product catalog, visit their new website at www.sargenttools.com!
---