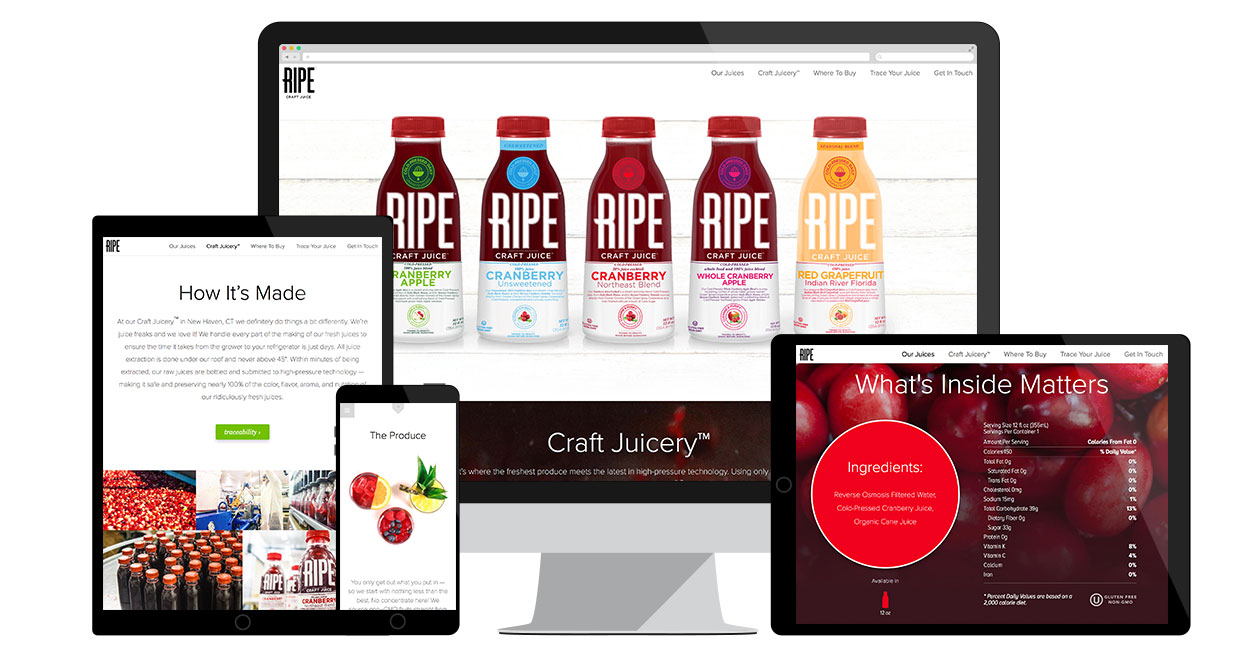 The RIPE Craft Juice™ website earned Web Solutions a Silver award in the Catalog/Product website category from the Connecticut Art Directors Club.
The five flavors of cold-pressed juices sold by RIPE Craft Juice—Cranberry Apple, Cranberry Unsweetened, Cranberry Northeast Blend, Whole Cranberry Apple, and Red Grapefruit Indian River Florida—are made with produce grown by family farmers, and created without heat, cooking, or pasteurization.
RIPE was looking for a new website as fresh as its juices, and Web Solutions, which had already developed a new site for RIPE Bar Juice, delivered with a new site built in its proprietary Content Management System v4 platform. With large, colorful images and a clean, fresh design, the site appeals to both the eye and the taste buds.
Because RIPE Craft Juice products offer the unique benefit of being 100% traceable to the farmers that grow the produce, the website includes a Trace Your Juice feature, which enables consumers to enter the data code and flavor of their RIPE Craft Juice and see where the fruit in every bottle comes from.
To learn more about Ripe Craft Juice, visit the website at www.ripecraftjuice.com.
---