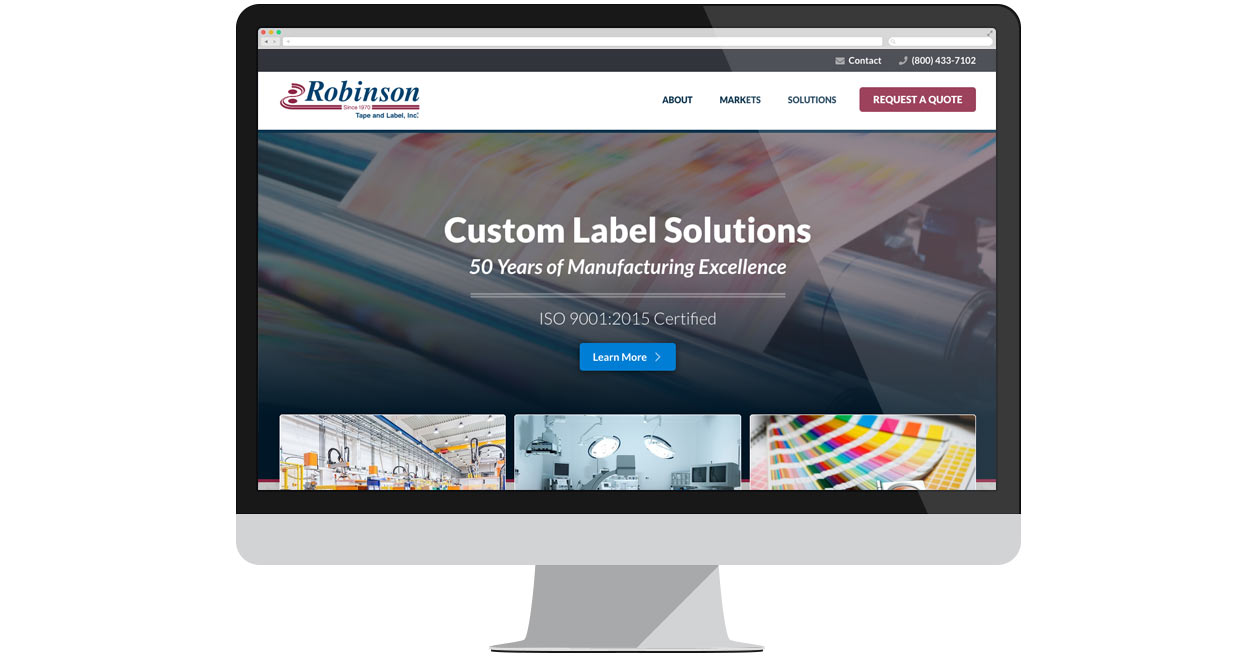 Robinson Tape and Label is a manufacturer of custom labels, decals, and other identification solutions for industrial, medical, and consumer product manufacturers and distributors.
The company needed a comprehensive brochure site to enable it to showcase its highly specialized label solutions and the challenging requirements they are designed to fulfill, such as being submersible in water and being able to perform perfectly in extreme conditions.
Web Solutions built a new website in WordPress with a fresh new design, and separate landing pages for the main label categories (industrial and commercial labels, medical device and medical labels, and consumer product labels) and solutions (custom labels, UL labels, specialty material labels, thermal transfer solutions, barcode/QR code and asset identification labels, and label innovation).
Each landing page contains more information about the label type, including usage, materials, quality, and performance, and a form to request a quote.
For more information, visit https://www.robinsontapeandlabel.com.
---