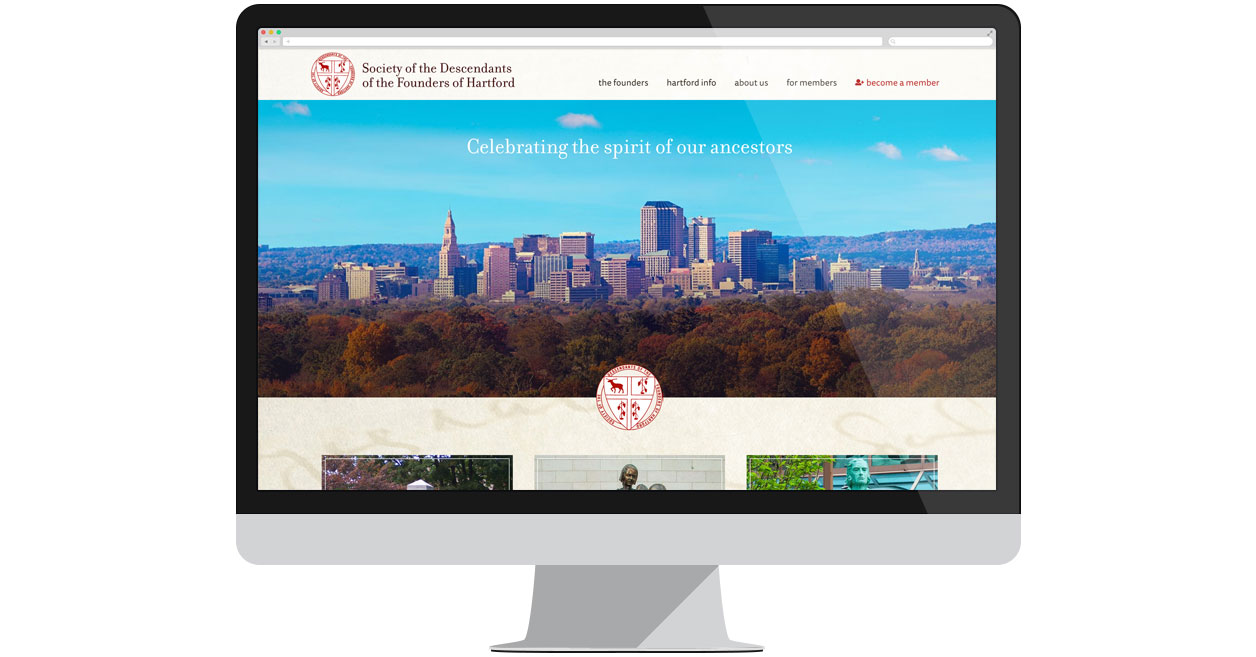 The Society of the Descendants of the Founders of Hartford is a charitable and educational society that was established in 1931 to celebrate and promote the history and traditions of the City of Hartford.
The Society wanted an updated website with a more modern look. Web Solutions built a new WordPress site, including information on Hartford, profiles of the Founders of Hartford and their families, issues of the Founders News newsletter, and a private login area for members.
For more information, visit www.foundersofhartford.org.
---