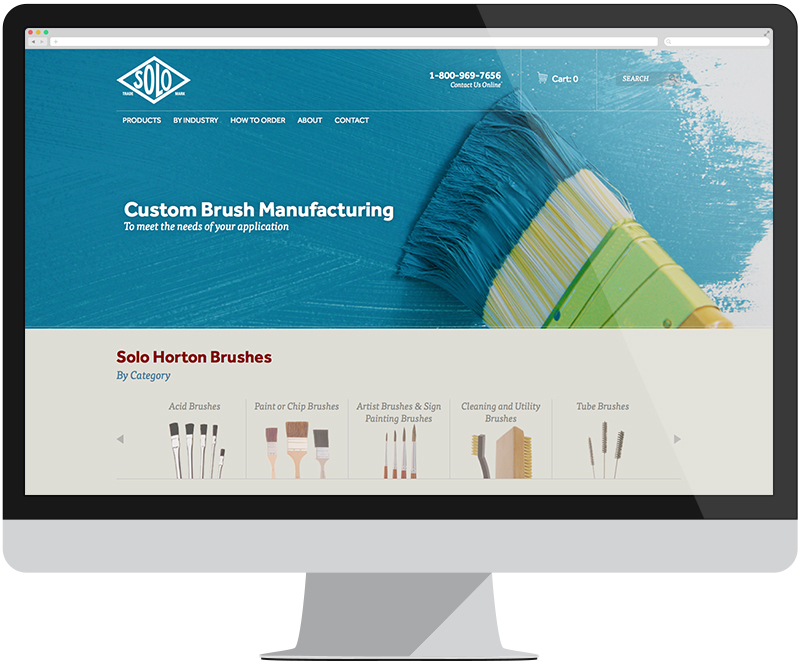 Founded in 1920, Solo Horton is a manufacturer and distributor of industrial, maintenance, and production brushes. With more than 2 million brushes in stock and the ability to custom design and manufacturer brushes to clients' specifications, Solo Horton is one of the nation's leading suppliers for a wide range of industries.
The company recently teamed with Web Solutions for a full website redevelopment. The new, user-friendly site features a modern design that's reflective of the company's dedication to quality. And thanks to the robust e-commerce platform, site visitors will find it easy to browse the company's online catalog by category or by industry and place secure online orders.
To check out Solo Horton's full selection of brushes, visit the new site today at www.solobrushes.com!
---