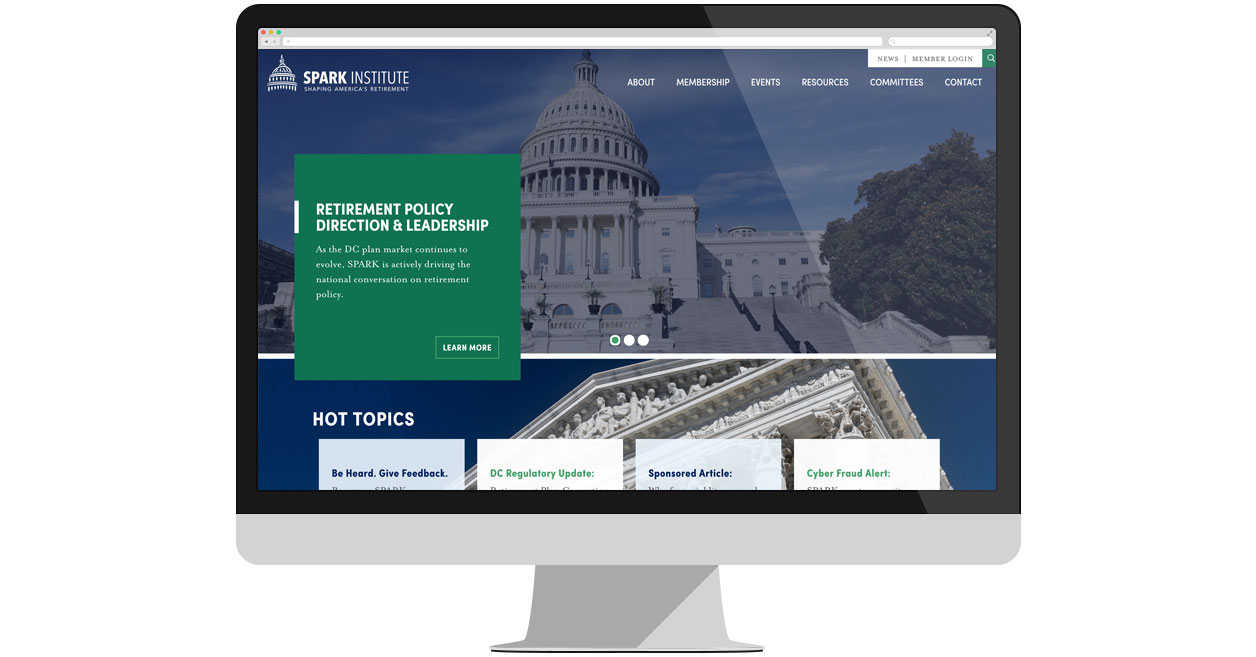 SPARK Institute is a nonprofit, business-to-business advocacy organization for the retirement plan industry that was founded by 11 industry firms with the goal of improving Americans' ability to save for retirement.
SPARK members work together to shape national retirement policy by developing and advancing positions on critical issues that affect plan sponsors, participants, advisors, service providers, and investment providers.
SPARK was looking for a professional, cohesive website with a fresh, contemporary design and a CMS able to support SPARK's strategic business goals and leadership position in shaping America's retirement.
Web Solutions built a new website in the WordPress CMS that is responsive, more aligned with SPARK's brand, and offers a positive user experience that deepens engagement, collaboration and participation in SPARK.
The site includes information on SPARK's goals and initiatives; membership information; event listings; resources; and a password-protected member-only section that offers a community forum and access to SPARK agendas, meeting minutes, PDFs, and audio/video content.
For more information, visit www.sparkinstitute.org.
---