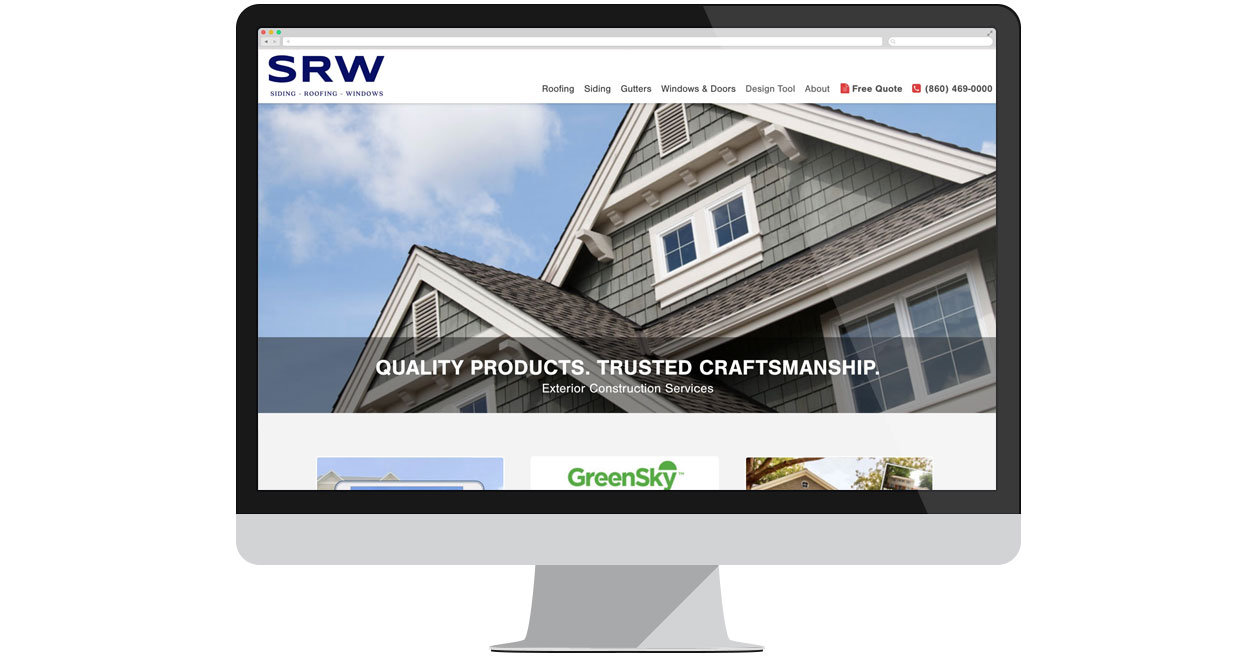 SRW provides installation and repair of roofing, siding, gutters, windows, and doors to the central Connecticut area.
Founded in 2015, SRW did not have a website and owner Joe Bergeron knew he needed a professional online presence in order to describe the services his company offers and give potential customers a way to contact him for a quote.
Web Solutions built a new site in its proprietary Web Solution Content Management System v4, using the Penguin theme. The site offers informational pages on all the services SRW offers, plus the ability to download the HOVER app to let you virtually "try before you buy" by showing you how your home would look with various types and brands of siding, windows, roofing and more.
For more information, visit www.srwct.com.
---