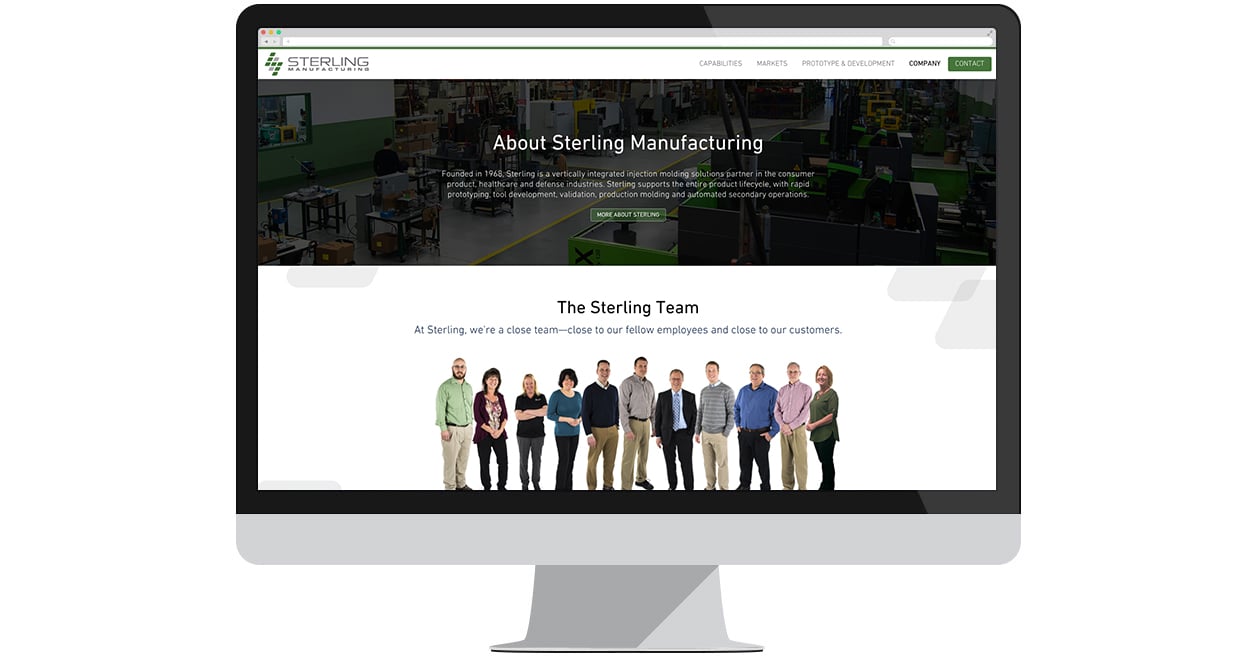 Sterling Manufacturing is a precision manufacturing company offering injection molding solutions for the medical, consumer, and defense industries.
"As a manufacturing company, we're primarily measured by our technical capabilities and engineering experience," said Mike Gravelle, director of business development. "New customers almost always visit our website before reaching out to us, and we were looking for a site that conveys the level of pride we take in our team, facility and equipment. Web Solutions absolutely accomplished this with an attractive, modern, intuitive website."
Web Solutions built the new site in its proprietary Web Solutions Content Management v4 platform, with a clean, modern design featuring photos and videos of Sterling's cutting-edge injection molding machines and new Class 8 cleanroom.
"We love the responsiveness and interactive features of the new website," said Gravelle. "One challenge was showcasing technical capability while maintaining an approachable feel, and results already show more people are contacting us than ever before. Web Solutions went above and beyond with a number of custom elements and graphics, and we've had fantastic feedback since the launch."
"The project team at Web Solutions has been outstanding," Gravelle added. "We started this process with some pretty lofty goals, and we accomplished every one. We now feel comfortable that our website accurately represents who we are and will allow us to grow. Even more encouraging has been the strong communication since the launch, which is proof that we've found the right long-term partner."
For more information, visit the new website at www.sterlingmfg.net.
---