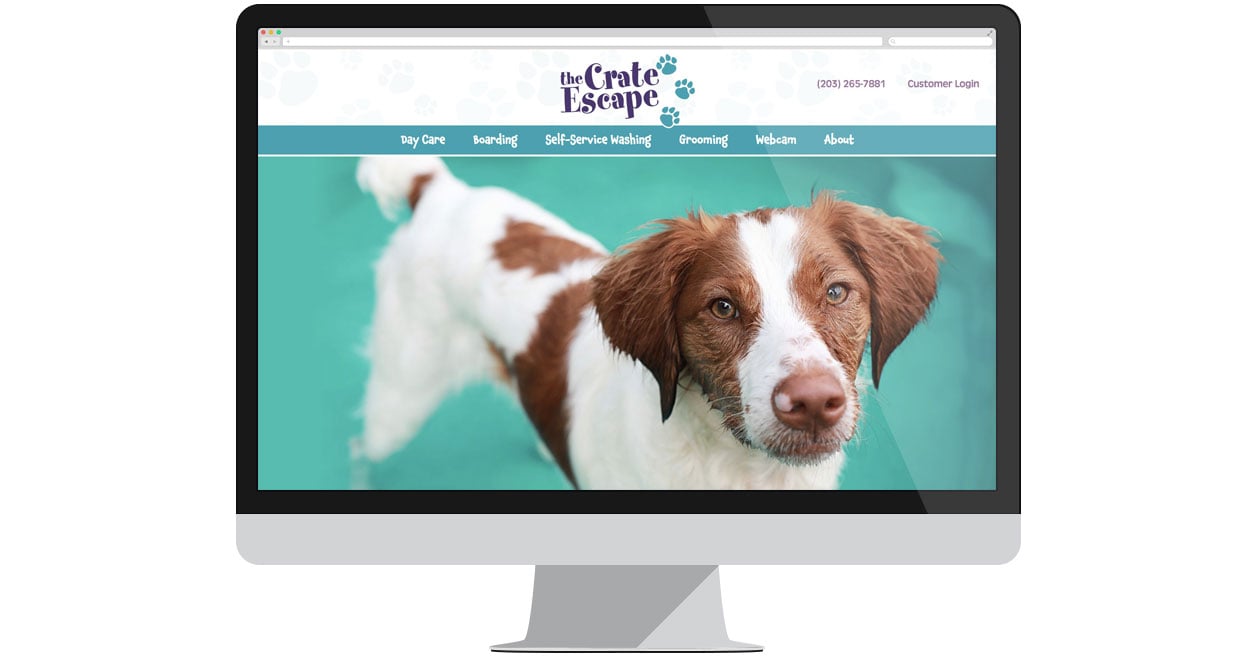 The Crate Escape, a 10,000-square-foot facility in Wallingford offering doggy dare care, boarding, and grooming, launched a new website.
According to Chris Ragozzino, owner of The Crate Escape, the existing site hadn't been updated in seven years. "I hadn't realized how much had changed in how websites look and function in that time," said Ragozzino. "I wanted to bring my site up to date and give it a professional new look, while still keeping it whimsical and fun."
Web Solutions built a new site in its proprietary Content Management System v4, using a customized Penguin theme. The Crate Escape hired a photographer to take action shots of some of The Crate Escape's fuzzy customers, which are sprinkled throughout the site, and Web Solutions added more content while maintaining the fun, lighthearted tone.
"I love how simple it is to navigate," said Ragozzino. "Nothing is hidden and I'm confident new customers will be able to find any information they're looking for quickly and easily."
Individual service pages for day care, boarding, self-service washing, and grooming were made full-width, with a lightbox effect that lets visitors scroll through full-size photos. Each page also has customer testimonials that change on refresh, and the site offers a live webcam so customers can peek at their puppies anytime.
"While I'm sure Web Solutions has many projects going on at one time, I felt like my site was their top priority," said Ragozzino. "Questions never went unanswered and everything was completed in a timely manner. I would highly recommend Web Solutions to anyone."
For more information, visit www.thecrateescapeusa.com.
---