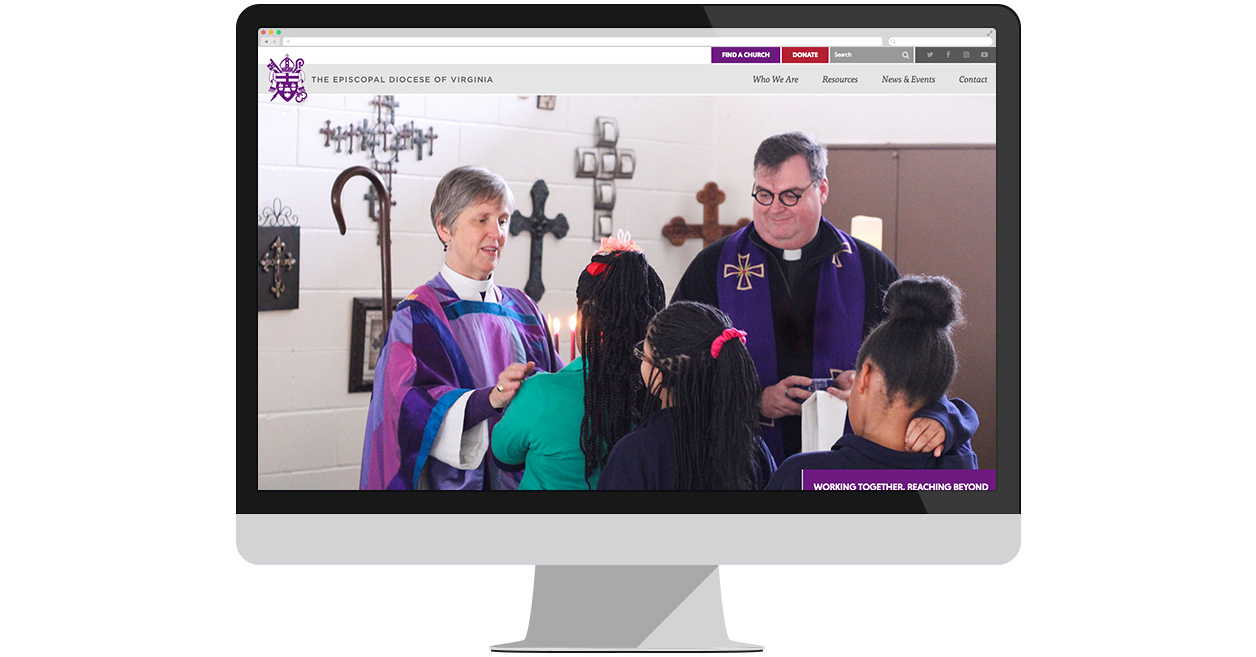 The Episcopal Diocese of Virginia, a community of more than 80,000 members and 425 clergy in central, northern and northwestern Virginia, wanted to upgrade its website to make it fresher, more engaging, more user-friendly, easier to navigate, more attractive, and with a more modern feel.
Its current site already had a wealth of resources for clergy, lay leaders, members of the congregation, and those looking to learn more about the church, but all that information could be difficult to find because of the site's cluttered design and complicated navigation structure.
Web Solutions updated the site to its proprietary Content Management System v4, creating a clean, image-based design with multiple ways for site visitors to find what they're looking for. The new site has separate landing pages for four of the most important sections of the site—Bishops, Ministries, Organizations, and Administration—providing an overview of the section and what it includes, including photographs.
Web Solutions also built a custom prayer request feature for the home page, which allows visitors to easily submit a request for a prayer on their topic of choice. Recent prayer requests are displayed on the home page.
For more information, visit the new website at www.thediocese.net.
---