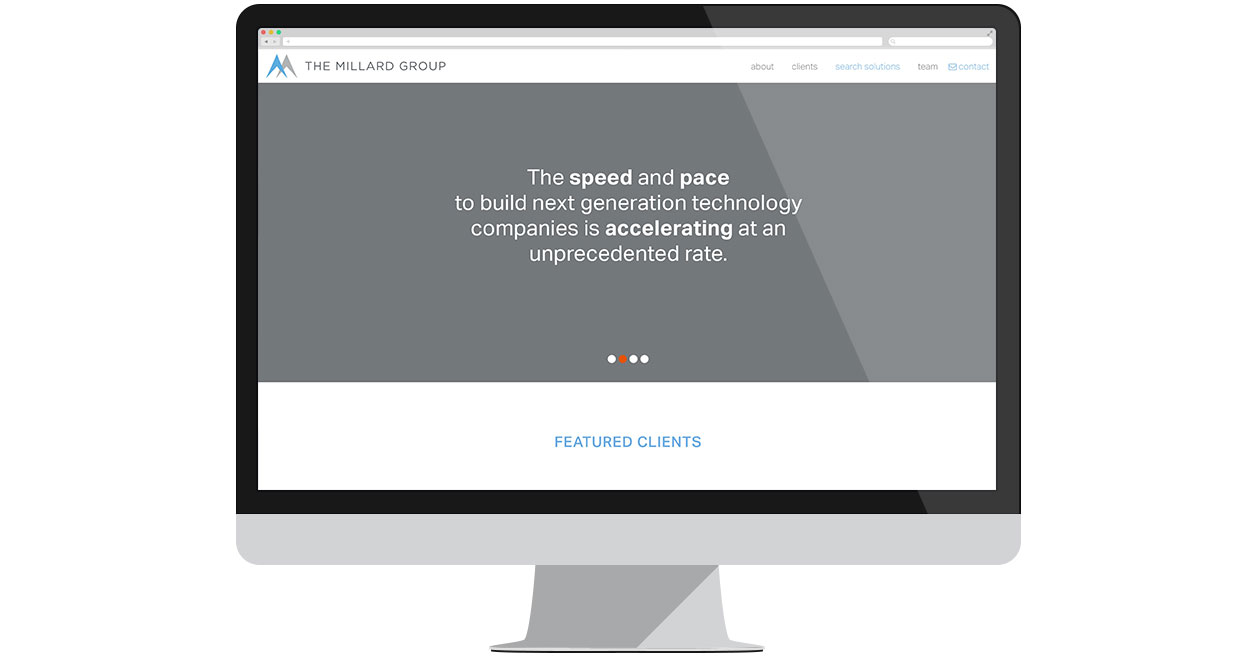 The Millard Group is a boutique search firm based in Middletown, CT, specializing in both retained and contingency recruiting for a variety of roles for growth-stage companies in the technology sector.
TMG wanted a new website highlighting the firm's focus on quality, speed, and results, and its unique "full-stack" of search solutions, including searches for executive, revenue generator, and operational positions.
The new website, built in Web Solutions' proprietary Content Management System v4, features more information on TMG's search approach and a new Team section with custom photography and new bios. Both the Client and Search Solutions sections employ flip cards as an interactive way of providing information—when users hover over a client name, they will see a list of positions at that company.
For more information, visit www.themillardgroup.com.
---