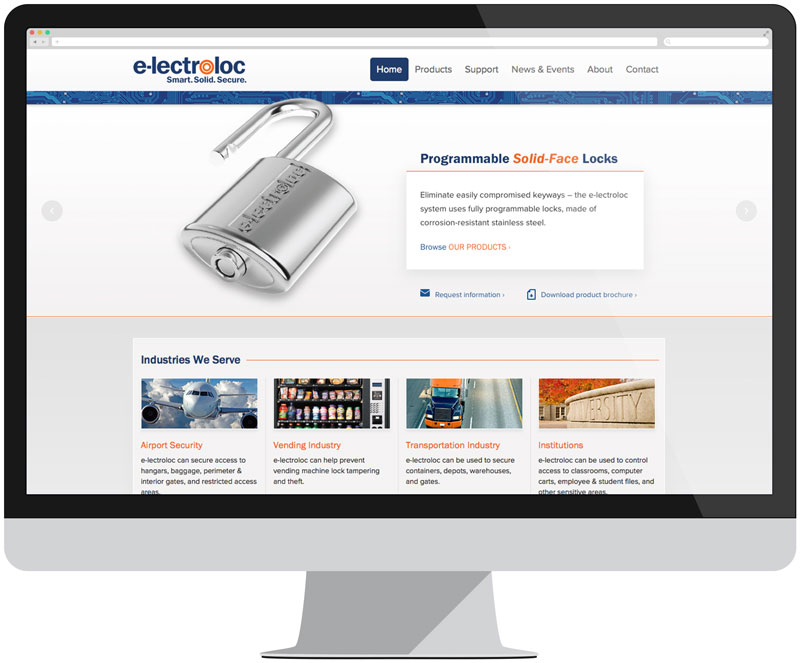 The e-lectroloc™ is a smart locking system which provides unprecedented access control and key management. The e-lectroloc™ product line is manufactured by Highfield Manufacturing, a leading global manufacturer of high-quality security systems.
The e-lectroloc™ website was developed to showcase the new e-lectroloc™ product line. This brand new product line targets new and different industries than the product lines on the current Highfield Manufacturing website, thus there was a need for a stand alone website.
QUOTE
To learn more about the e-lectroloc™, visit the website at www.eloc3s.com!
---