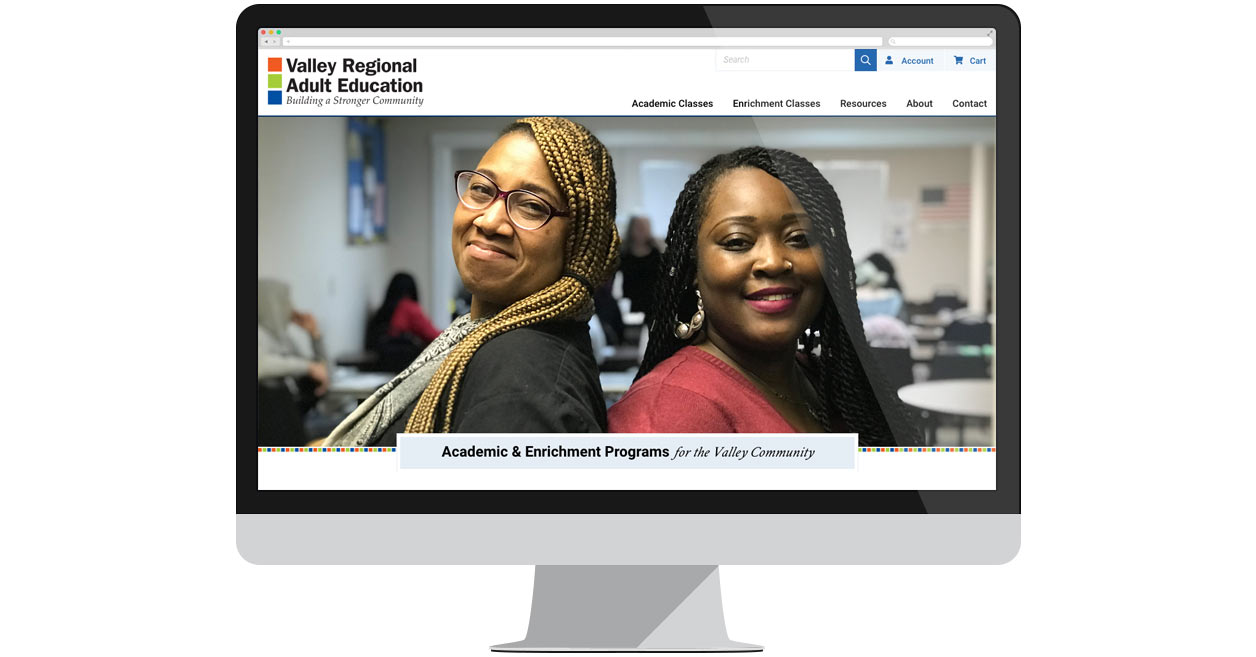 Valley Regional Adult Education (VRAE) offers a wide variety of academic and enrichment programs for the residents of Ansonia, Derby, Monroe, Seymour, and Shelton, Connecticut.
VRAE had an existing website built on an older version of the Web Solutions CMS, and wanted an updated, responsive website to provide information about its academic programs and encourage potential students to call and/or add their name to the "interested/pre-registered" list, to more easily manage its enrichment program, and to increase program awareness with its provider partners and the general public.
Web Solutions built a new, fully responsive website in v4 of its Web Solutions Enrichment platform, featuring a complete redesign, the latest technology, updated and reorganized content, and new layouts for class pages. The new site also offers class information and registration academic as well as enrichment classes.
"Working with Web Solutions has been a great experience," said Lori Sanchez, VRAE coordinator. "They understand our business, adult education; they are able to offer best-practices suggestions and their response and follow through is quick. I recommend Web Solutions to all adult education and similar programs. Our enrichment program students have complimented us many times on our website."
For more information, visit https://www.vrae.org.
---