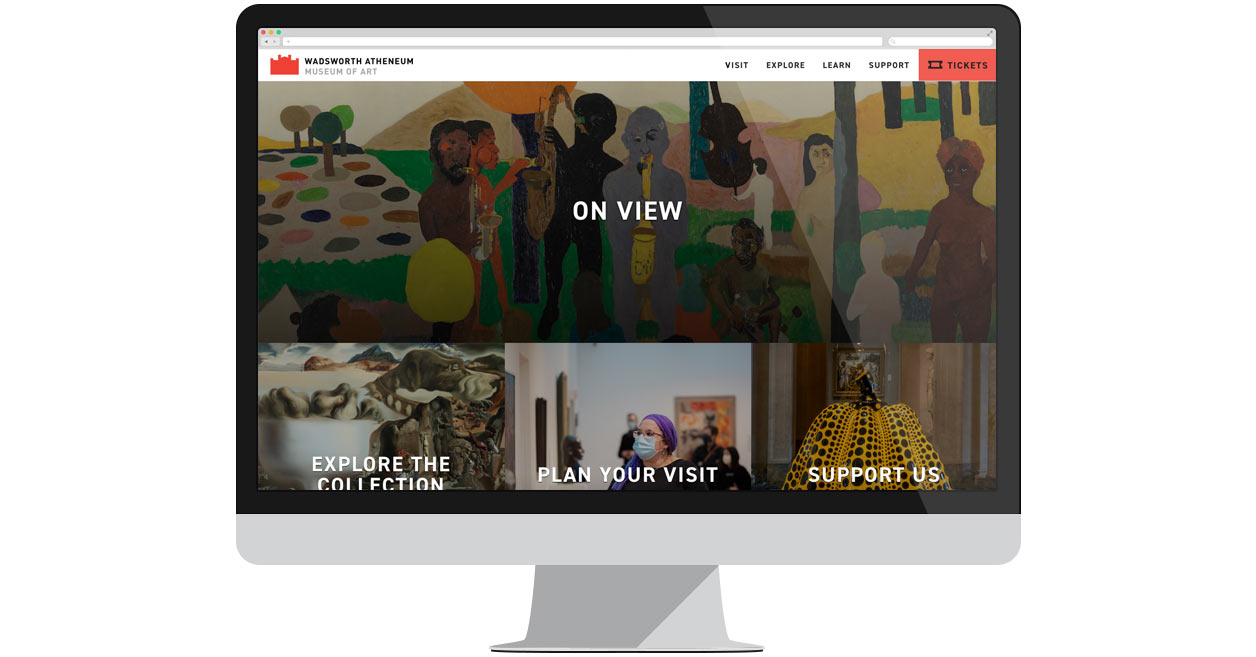 Founded in 1842, the Wadsworth Atheneum Museum of Art in Hartford, CT, is home to a collection of nearly 50,000 works of European and American art spanning 5,000 years.
The Wadsworth Atheneum was looking to redesign its current website to offer more than just information, but instead a beautiful and immersive experience for site visitors. Web Solutions designed a new WordPress website with larger images, videos, and a simplified site structure for easier navigation.
To allow the Wadsworth Atheneum to highlight the latest exhibitions and the most important sections of the site, Web Solutions created a new dynamic grid element on the home page, which can be easily configured to feature different events, exhibits, news, virtual tours, and more.
"Web Solutions transformed our static website to a responsive aesthetic design that is engaging, active, and captivating," said the Wadsworth's Director of Marketing Kim Hugo. "Our patrons especially enjoy the video on our homepage, the large, immersive imagery of the museum and its collections, and have found the new site much easier to navigate. The Web Solutions team helped us achieve our goal of making the Wadsworth Atheneum Museum of Art more accessible to visitors near and far."
For more information, visit https://www.thewadsworth.org.
---