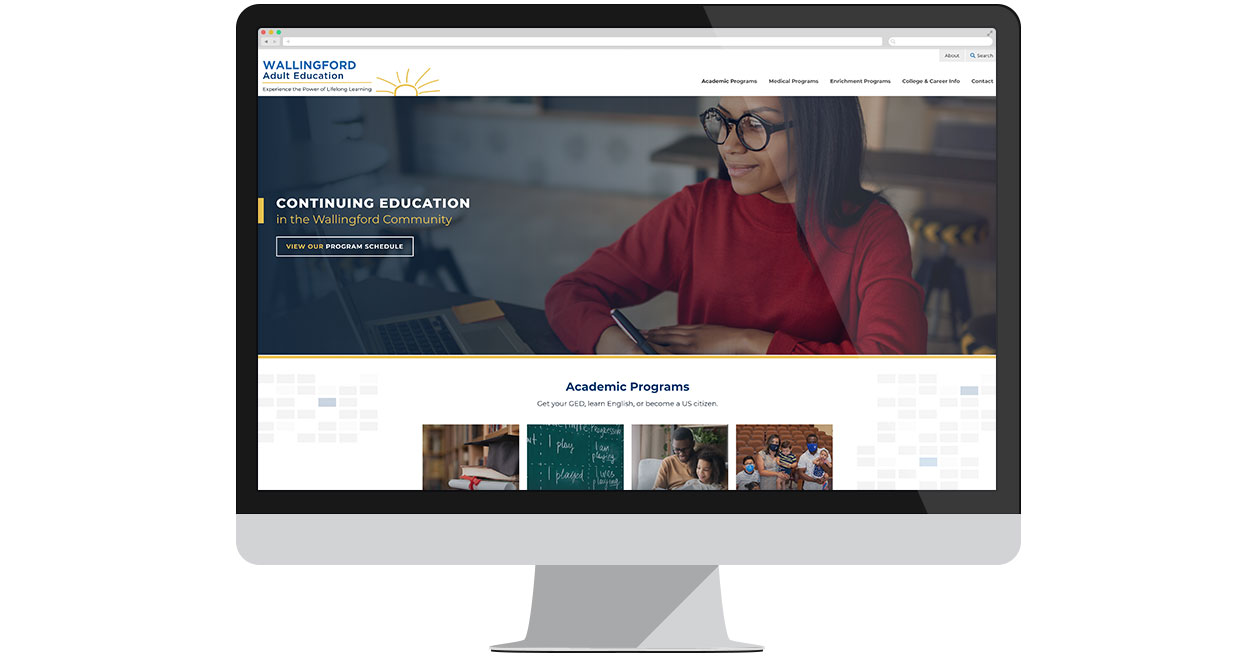 Wallingford Adult Education offers Wallingford residents a wide variety of classes and activities designed to help them achieve their goals, personal education, or careers, including academic classes, medical courses, and enrichment programs.
Web Solutions designed a new website with an updated look and feel and a responsive design, with the ability to highlight academic and medical programs on the home page.
"We love the clean, updated look of our new site! Web Solutions staff guided us through every step of our website redesign process and were quick to respond to any edits we wanted," said Pamela Andersen, Technology & Distance Learning Coordinator / ESL Instructor, Wallingford Adult Education.
"Thanks to our newly designed website, visitors can easily find the information they need: whether they are looking for our free mandated classes for Wallingford residents or our evening General Interest courses. They can download a registration form, check out our schedule of morning and evening classes, or find the right person to contact if they have questions about a particular program."
"As the program technology coordinator, I especially like the site's ability to automatically pull in my social media posts—it is a real time saver," Anderson said. "I also use the "alert banner" feature to quickly note any school cancellations/closings due to inclement weather."
For more information, visit https://www.wallingfordadulted.org.
---