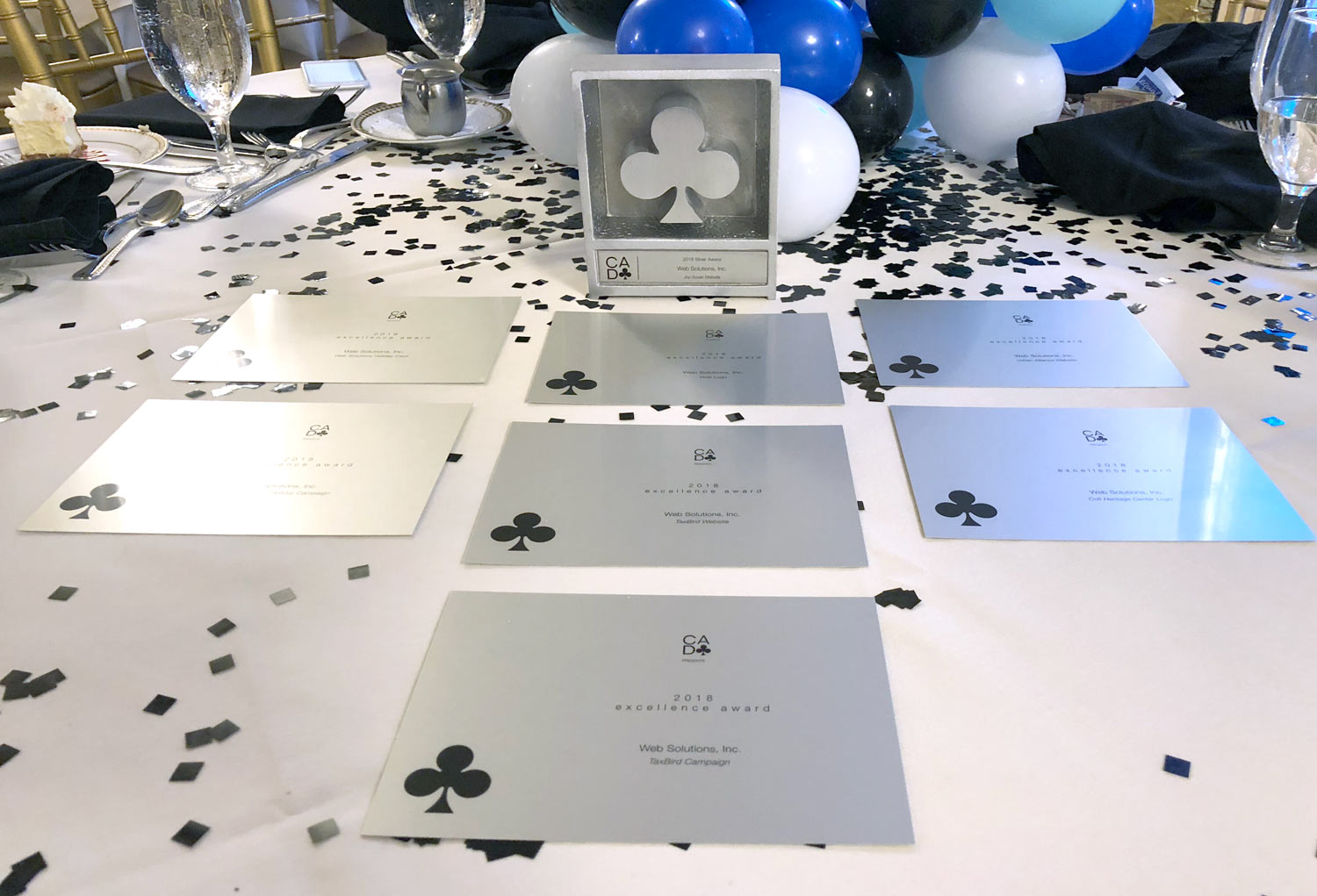 On June 28, the Connecticut Art Directors Club (CADC) hosted their 43rd annual awards show. Web Solutions won eight awards:
---
Silver Award: Joy Susan Website
Joy Susan, a trend-setting handbag and accessories designer, needed to reach more shoppers and improve sales. We designed a fashion-forward ecommerce website that guides shoppers as they explore, filter, and purchase products.
---
Excellence Award: Web Solutions Holiday Card
Excellence Award: Web Solutions Holiday Campaign
Our holiday card directed recipients to a matching landing page to download a PDF of our full recipe collection. With email and social campaigns, we also encouraged our friends and followers to post their own recipes for a chance to win a gift card.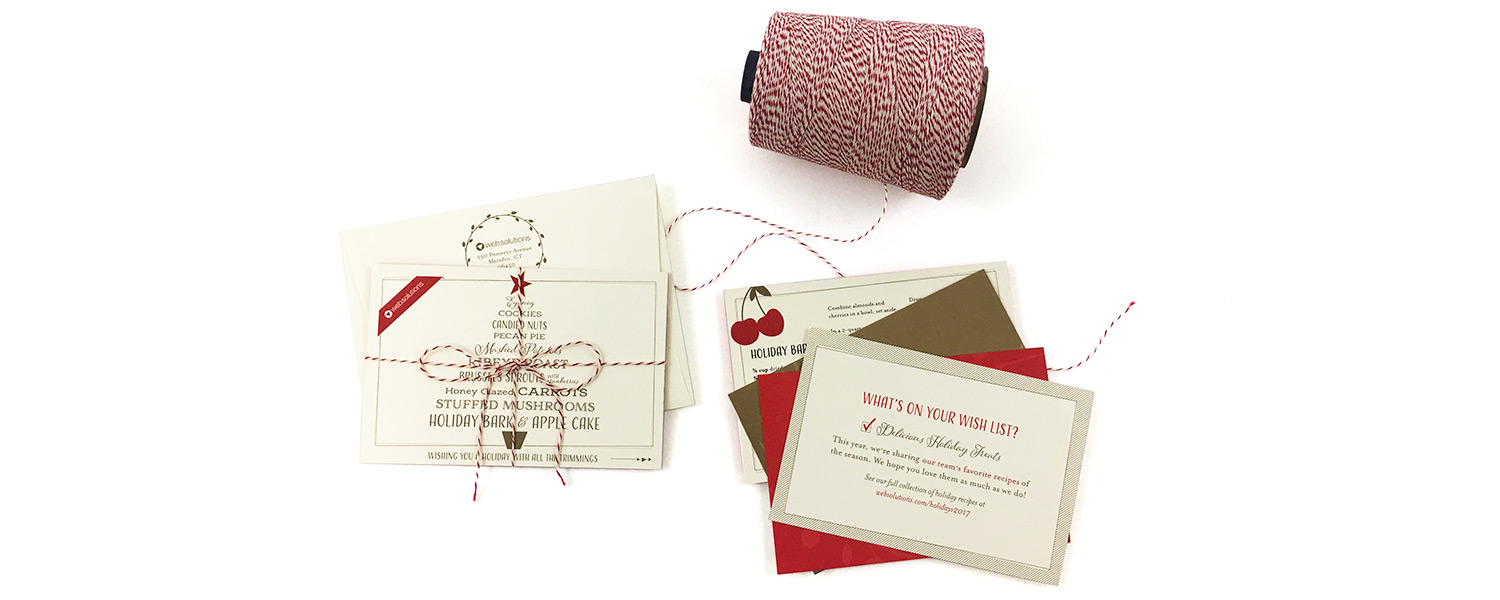 ---
Excellence Award: TaxBird Website
Excellence Award: TaxBird Campaign
To promote TaxBird—a handy app for those with homes in 2 or more states—we designed a tradeshow booth and takeaway phone cards for accountants to give to their clients. We also designed a corresponding postcard and a print ad for FL distribution.
---
Excellence Award: Colt Heritage Center Logo
The iconic dome of the Colt Armory building is one of Hartford's most recognizable landmarks, and the prominent feature of this logo. While maintaining this historic element, we simplified the design for print, web, and merchandising.

---
Excellence Award: Viola Logo
After a series of font exploration exercises, Web Solutions developed a new type treatment logo for foodservice marketing group Viola. The bold, contemporary font is strong and simple, making for a high-end brand mark.

---
Excellence Award: Urban Alliance Website
With this website redesign, our goal was to show how Urban Alliance "connects the dots" between local resources and local people in need. Strong imagery and featured stories work together to showcase their impact on the Greater Hartford community.
---