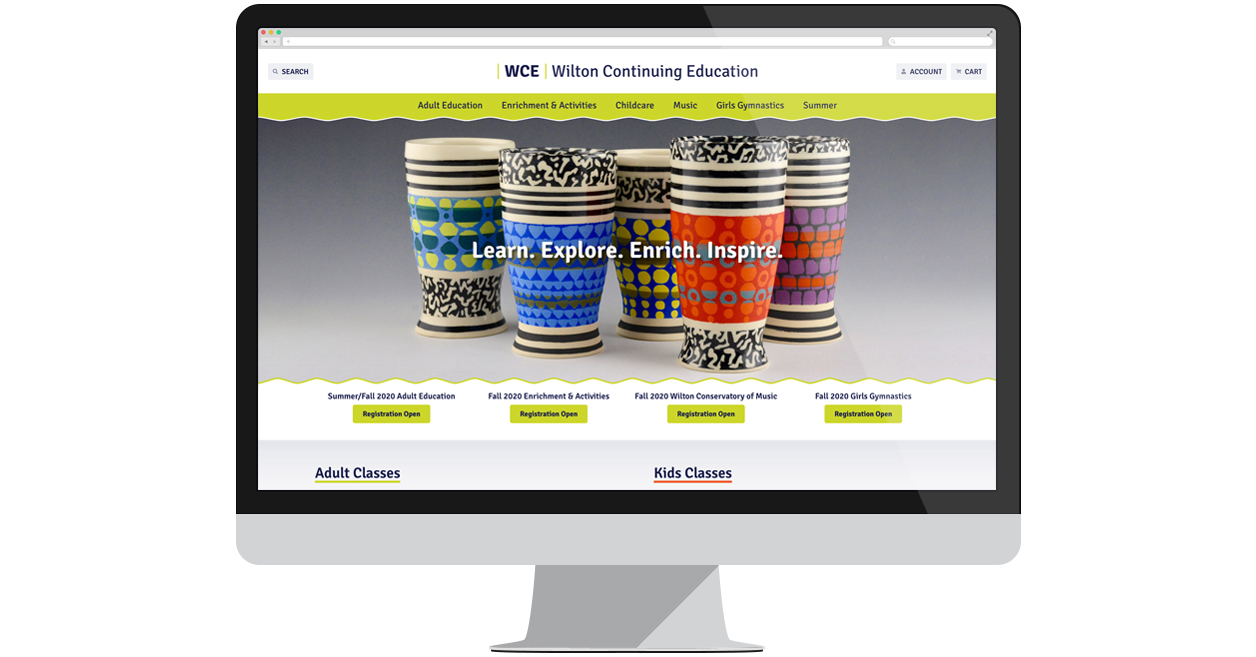 Wilton Continuing Education offers year-round programs and classes for adults and children, with before-and after-school activities for Wilton K-12 students as well as adults in the Wilton community and surrounding towns.
WCE was looking for an updated website with a new design and cutting-edge technology. Web Solutions built a new website on its propriety Enrichment platform, featuring a colorful new design with engaging photos and animations meant to engage both kids and adults.
The new site is mobile-friendly and features an enhanced search system that makes it easy for site visitors to find what they're looking for.
Each class and program category—adult education, enrichment and activities, childcare, girls gymnastics, music, and summer—has a separate landing page with class descriptions, schedules, class policies and fees, and online registration.
For more information, visit https://www.wiltoncontinuinged.org.
---