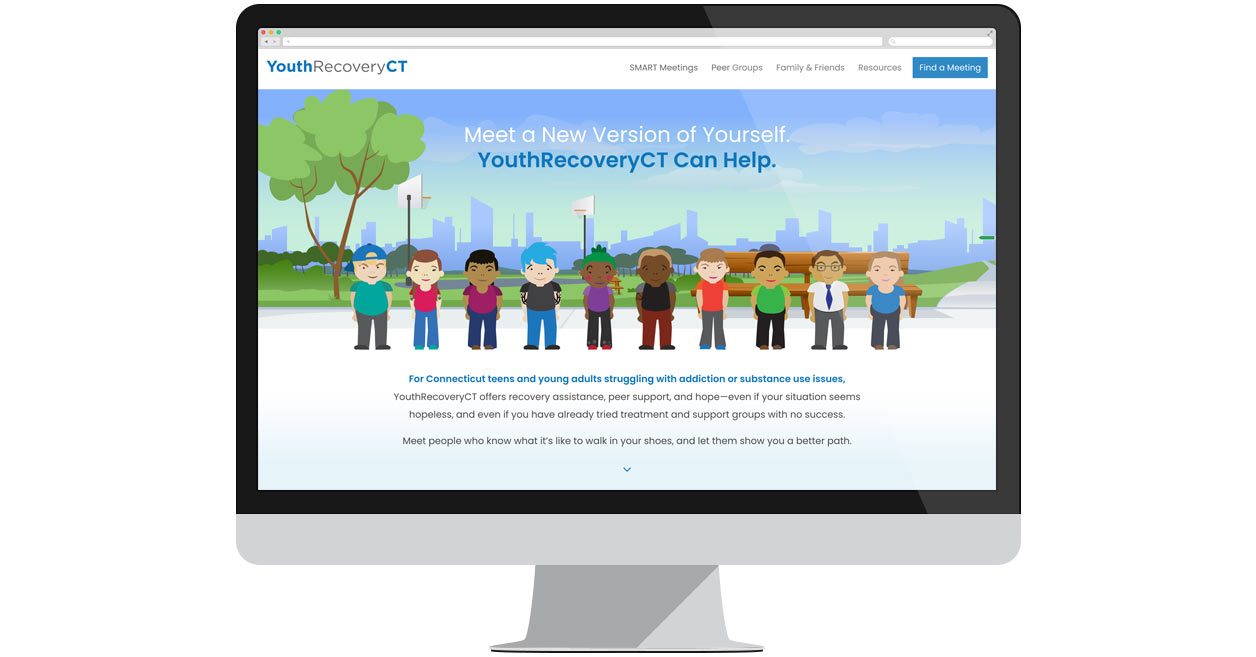 YouthRecoveryCT offers recovery assistance, peer support, and hope to Connecticut teens and young adults struggling with addiction or substance use issues.
The organization wanted a site that offered a "one-stop-shop" for teens, young adults, and their supporters to find resources for recovery peer-support in Connecticut.
"When a teen or young adult is struggling with substance use or another addictive behavior, it affects the whole family, and it can be hard to find the resources you need when you need them," said Shayn Ember, YouthRecoveryCT Project Coordinator at Wheeler Clinic. "That includes peer-support meetings with other people your age who 'get it,' as well as fun social activities with peers working on similar issues so that you can have fun in recovery! The goal of this website is to make it easier to find help in the first place, as well as make it simple to keep going back to the meetings and groups you like once you find them."
Web Solutions built a new website in its Content Management System v4 featuring a colorful, engaging design, information on available meetings and groups, and the ability for visitors to join a virtual meeting from their phone or computer.
"One of the greatest features of the website is the Find a Meeting page, which has a weekly calendar with a list of all the meetings and groups, and the ability to click right into any meetings that are hosted virtually," said Ember. "This means that a young person could go to the website when they are looking for support, see which meeting is available next, and use the website to click the link and be connected right to the meeting. It takes the guesswork out of finding support when you need it most."
"We only have positive things to say about our experience working with Web Solutions on this website," said Ember. "The team was helpful, creative, timely, collaborative, and efficient with our limited budget so that we were able to do everything we wanted to do on this project. I especially appreciated the training and support they provided as we wrapped up the project, and their responsiveness to making a few changes we realized we needed to make just after the website launched."
For more information, visit https://www.youthrecoveryct.org.
---