WordPress Site Review & Plugin Updates
Whenever a new version of WordPress is released, there's a possibility your installed plugins could stop working and interacting with the new technology.
If your plugins become out-of-date, it could leave you vulnerable to:
Security flaws that affect yourself or your clients
Website bugs or broken technology
Missing and lost functionality
It's easy for us to review your website, update your plugins in a secure environment, and make sure everything is functioning properly. If anything isn't working as it should, we'll work with you to fix or update any website tool.
Even if you don't contact us, we might be contacting you if we see serious security vulnerabilities on your WordPress website.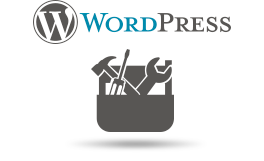 Please let us know if you'd like to talk about updating your website and we'll reach out to you shortly.
Contact Us