Web Solutions picked up two honors at the Connecticut Art Directors Club's 34th Annual Awards Show held at the Mystic Aquarium on June 18th. The CADC recognized Web Solutions with a silver award for its design of Saint Clements Castle's web presence (www.saintclementscastle.com). "Saint Clements brings a physical presence that is truly enchanting and the challenge for us was to translate that physical beauty onto the web," remarked Jonathan Fenwick, Web Solutions' art director. "While nothing compares to being on their grounds, the site provides an experience that captivates first time visitors."
In addition to the silver award, Web Solutions won an excellence award for its design of the Liberty Limousine presence (www.libertylimousine.com), a site that typifies sleek lines and a corporate clean design appeal that is synonymous with the company's overall style.
Members of the design and management staff attended the awards show, with the CADC honors adding to a recent surge of accolades. "It's always rewarding to have your work acknowledged by your peers in this manner," Fenwick noted.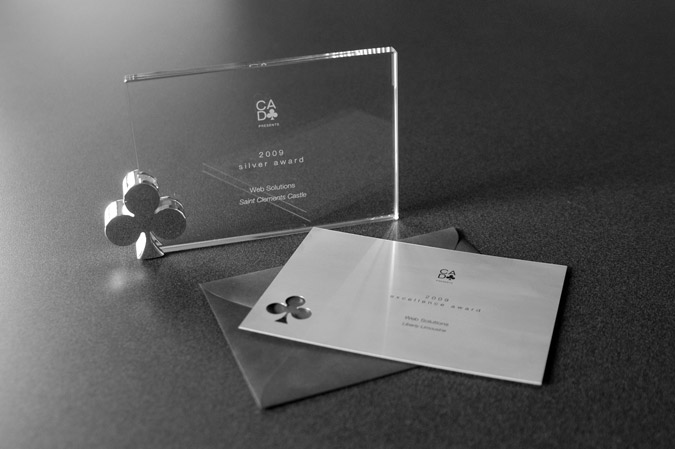 ---