The Connecticut Economic Resource Center recently received accolades for its web site by the Public Relations Society of America (PRSA). The CERC website, developed and launched this past fall by Meriden-based Web Solutions, was honored with a Silver Award at the 2009 Mercury Awards, held jointly by the Connecticut Valley, Southern Connecticut and Westchester/Fairfield Chapters of PRSA.
"It's rewarding to be recognized by this esteemed group of professionals for the resources and work that CERC provides to the economic development and business community," noted Kristi Sullivan, Director of Marketing at CERC. When accepting the award, Kristi acknowledged Web Solutions' efforts in producing the site. "Web Solutions is an innovative and dependable partner, not only for our site, but for our clients' web development projects as well."
The award entries were judged by an out-of-state, third-party PRSA chapter, and winners were selected based on outstanding work, strategic and creative excellence, and a higher quality of performance in the communications field. The awards annually honor excellence in the public relations, communications and marketing professions across Connecticut, Western Massachusetts and New York's Westchester County.
Visit CERC's award-winning website at www.cerc.com.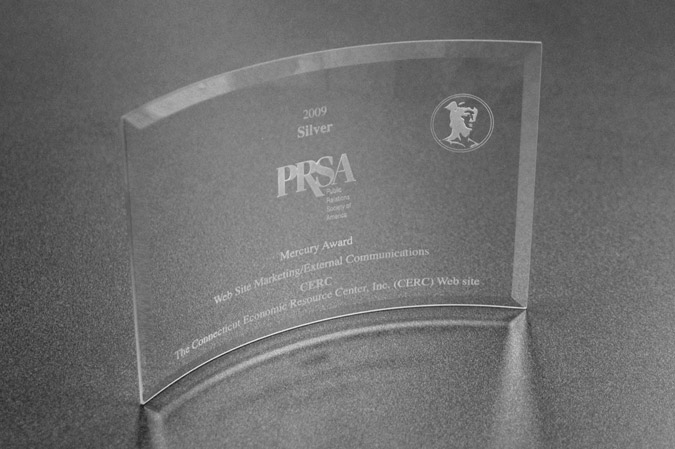 ---