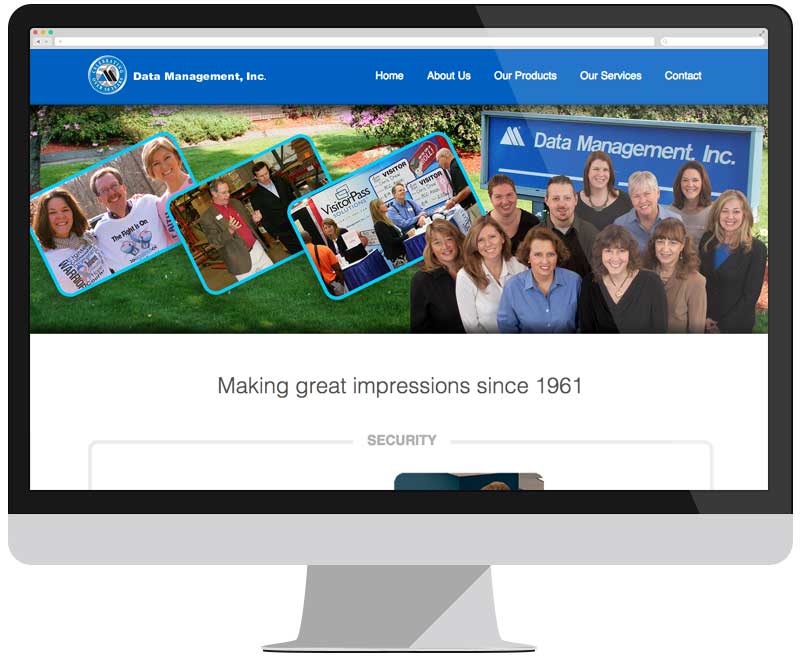 Founded in 1961, Data Management, Inc. (DMI) is a Farmington, Connecticut-based, privately owned manufacturer of proprietary printed products. They just launched their brand new corporate website.
DMI previously had a static HTML page that they had built internally and decided it was time for an upgrade. The new site was intended to be a brochure micro-site with a contact form. The Web Solutions team designed an elegant, simple layout and built a fully responsive website to appeal to users on a variety of devices and browsers.
"The Web Solutions team is by far my favorite vendor to work with," said Paul Kazlauskas of DMI. "We are looking forward to the next project!"
To learn more about DMI and their products and services, visit their website at www.datamanage.com.
---