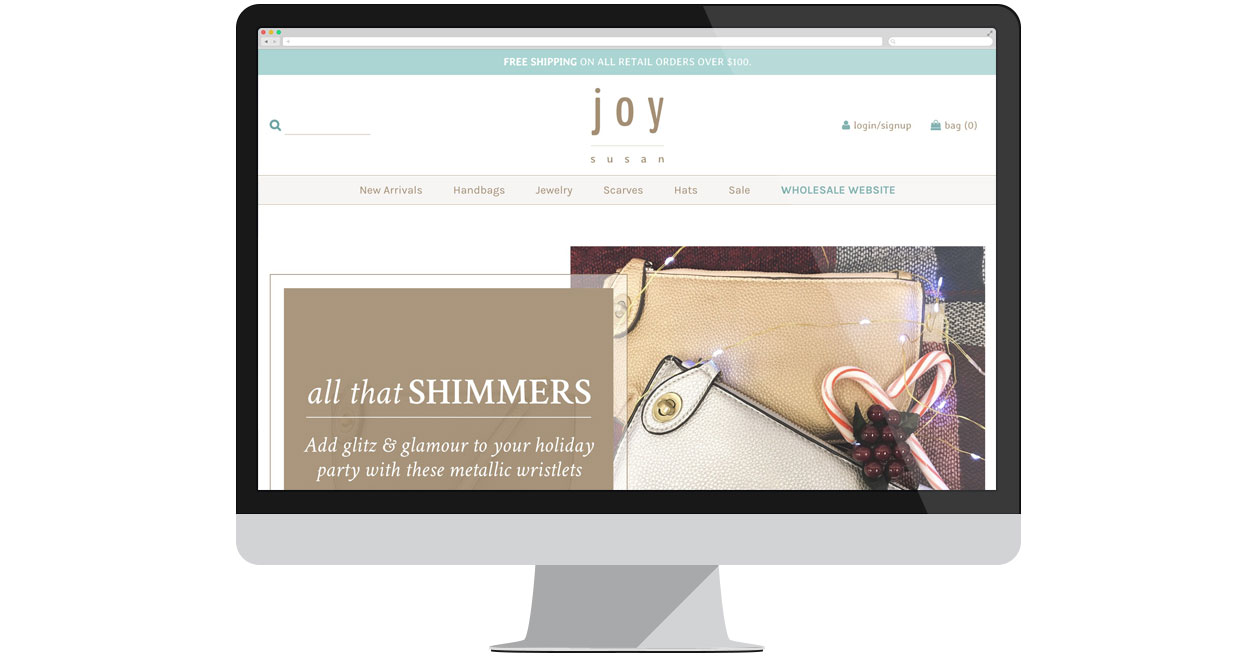 Joy Susan is a family owned company based in New Britain, Connecticut that has been wholesaling cruelty-free fashion—including vegan leather handbags, scarves and jewelry—to American retailers since 1973.
Joy Susan was looking for a new, consumer-oriented WordPress website with an updated design, a clearer navigation, and additional functionality. Web Solutions redeveloped the site in WordPress with a new design, and a streamlined product inventory that makes it easier for consumers to find the product they're looking for.
The ecommerce engine on the site was upgraded to the latest version of WooCommerce, and Web Solutions added a number of custom features, including enabling images to show color variations.
Products and product categories were consolidated to streamline navigation, and the site now also includes an Instagram feed on the home page and a custom-built, interactive map that lets wholesalers easily find a sales representative in their region.
One of the most important benefits of the new site, according to Scott Tierney, owner ofJoy Susan, is the security of the site hosting. "Moving the hosting to Web Solutions not only provided a quantum leap in speed but a quantum leap in security and latency," said Tierney. "If our old site went down, it might be unavailable for days. Now, there is no chance of losing any sales, and isn't that really what it is all about; improving the customer's web experience while improving our bottom line?"
Web Solutions also handles Joy Susan's social media marketing, assists with email marketing and manages Joy Susan's PPC and Google Shopping campaigns.
For more information, visit www.joysusan.com.
---