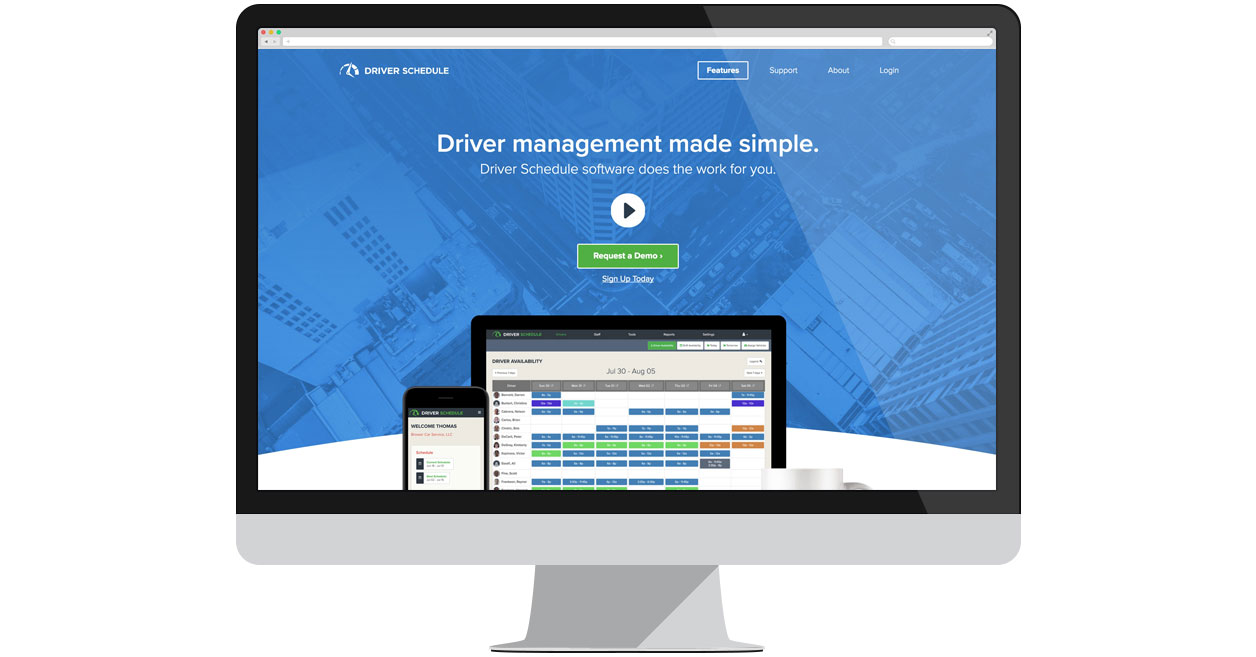 For a large ground transportation company like Lindsey Limousine, managing a large staff of drivers with constantly changing availability can be a challenge.
The solution? Driver Schedule, an online chauffeur scheduling tool that lets the company easily manage drivers' schedules based on their availability.
The tool, built in Web Solutions Content Management System v4, can be adapted for any company that schedules employees. Not only can Driver Schedule be used to schedule drivers, it can be used to schedule office staff, and can also handle scheduling for time off, vehicle maintenance, and repairs. The system also offers full reporting capabilities.
The new Driver Schedule site lets potential customers learn more about the tool, see a demo, use an interactive calculator to estimate monthly subscription cost, and sign up to use the system.
For more information, visit www.driverschedule.com.
---