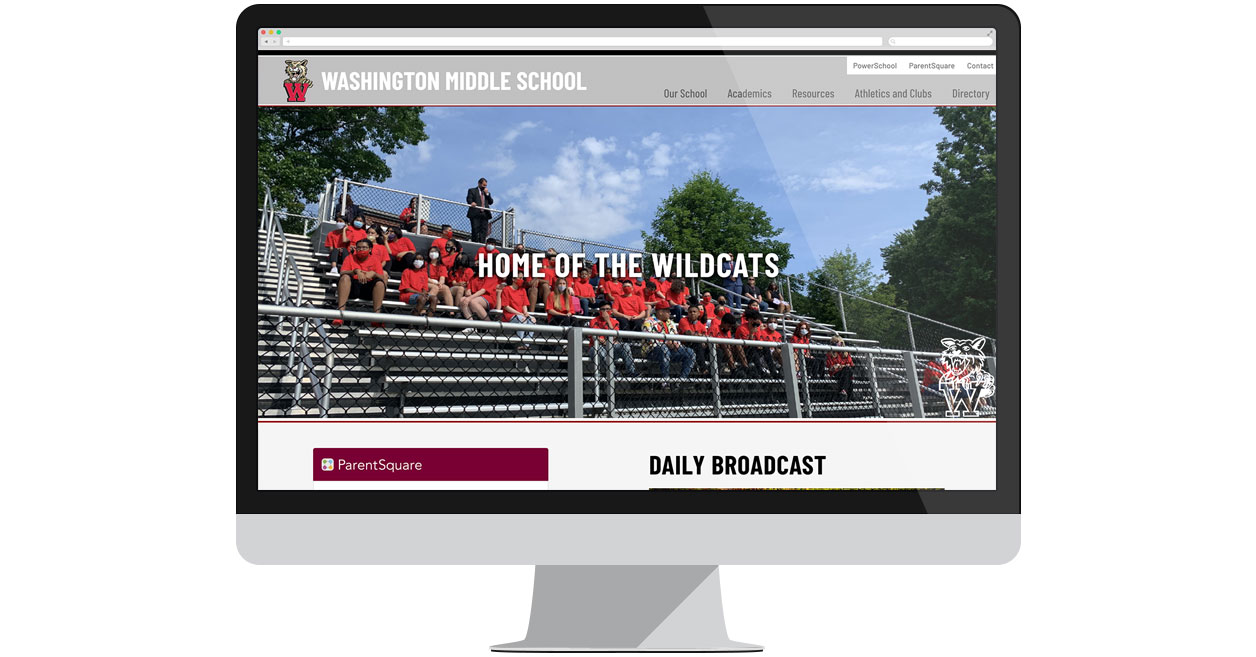 Web Solutions built new websites for Meriden's two public high schools, Maloney High School and Platt High School, in 2020, and this year it was the elementary and middle schools' turn.
"We knew it was time to update our websites and Web Solutions continued to be a great partner," said Barbara Haeffner, Assistant Superintendent, Meriden Public Schools.
Web Solutions built new sites for Meriden's eight elementary and three middle schools, with an updated look and feel, engaging images of the school and community, and the ability to send important messages and notifications to parents through ParentSquare.
"We were able to evaluate what information was most important to keep and areas we could consolidate," said Haeffner. "Our school sites now have a fresh new look and provide user-friendly navigation for all users."
"The rotating photographs on the landing pages give the site a new look each time I visit. Staff members like the ease of use so that sites can be updated with minimal time and effort."
"Web Solutions is a forward-thinking partner who always works in the best interests of their clients. The staff listens to the needs of the client, shares suggestions and then takes care of the coding to produce a polished final project!"
Visit the New Meriden School Websites
---