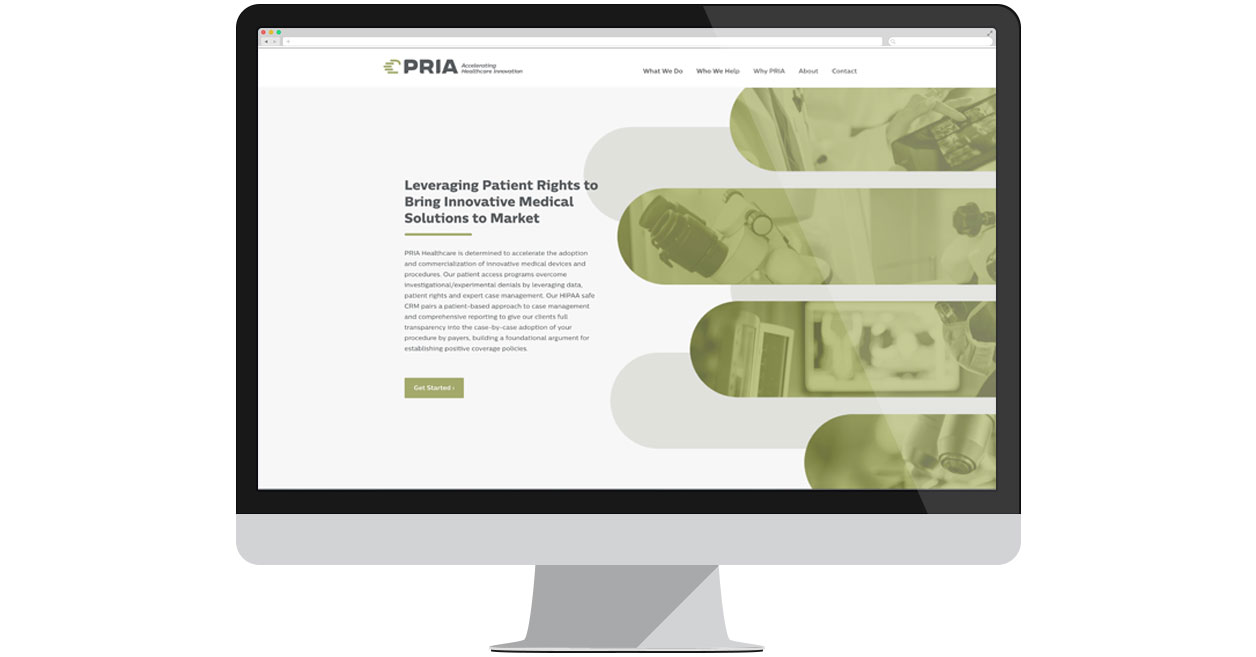 PRIA Healthcare believes patients have a right to the best treatment available to address their individual health needs. To further that goal, PRIA offers patient access solutions to obtain insurance coverage for innovative medical procedures and make them available to physicians and patients nationwide.
PRIA was looking for a new website to drive awareness of the company's message and goals; to educate providers, medical device manufacturers, and patients about what PRIA does; and to serve as a way to generate leads from potential customers.
PRIA wanted the new site to offer improved design and a structure that clearly defined its target audiences. It also wanted the site to give them the flexibility and control to add new content as needed, as well as additional features and functionality including lead forms and a careers module.
Web Solutions built PRIA Healthcare a new website in its proprietary Content Management System v4, using PRIA's new brand identity, logo, and colors as the foundation of the website design. The new site features custom landing pages for each of PRIA's main audiences—medical device manufacturers, providers, and patients.
For more information, visit the website at www.priahealthcare.com.
---