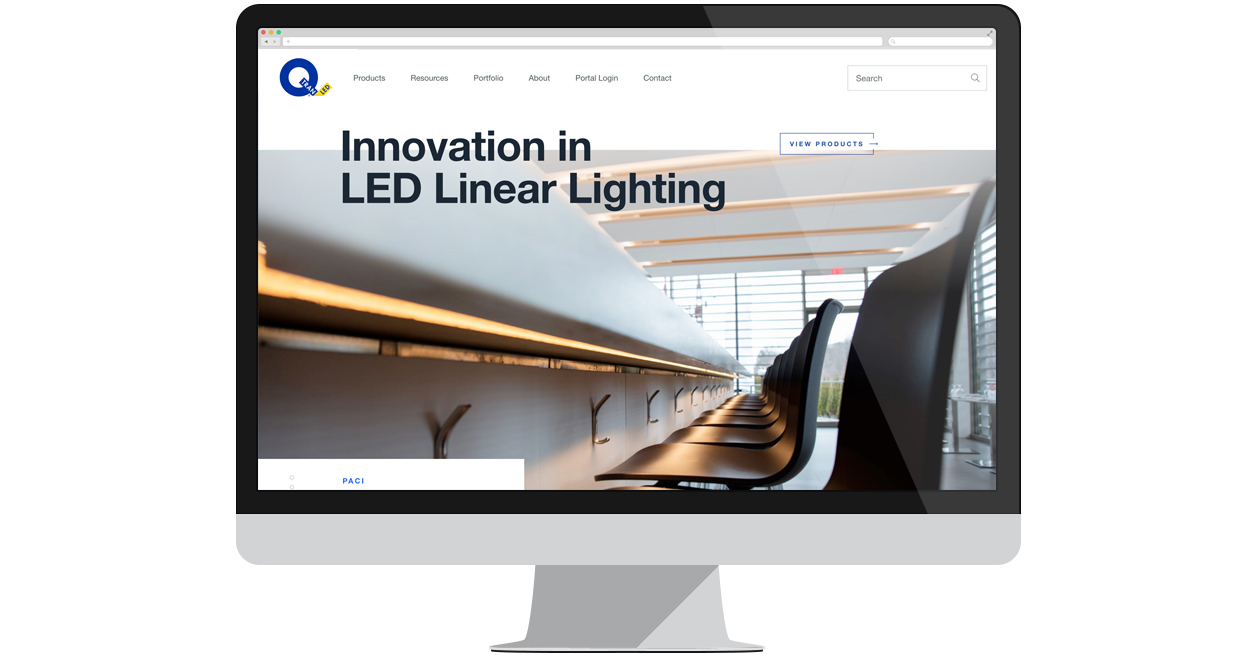 Q-Tran is a leader in the architectural lighting space, providing quality innovative LED products and the best power supplies for exacting applications.
As a technologically advanced lighting company, Q-Tran needed a website that not only highlighted the many products in its catalog, but also reflected the high-end design aesthetic of the company. The existing site was dated and difficult to navigate, with a back-end system that did not work as seamlessly as it should.
Web Solutions built a new, mobile-friendly custom designed website on its Content Management System v4 platform, featuring a fresh, clean design, an intuitive navigation, and a robust product catalog module.
The new product catalog features 10 main product categories, with the ability to categorize products by factors including color, product series, lumens per foot, CCT (color temperature), and more, plus the ability to compare multiple lighting products. The site also includes a custom text-predictive search feature that lets users toggle between product results and site-wide results.
Q-Tran has been a family-owned business since its founding in 1990, and the Tremaine family, with six generations involved in the family lighting business from 1889 to the present, is the oldest family in the world in continuous lighting manufacturing. To highlight the family's history in the lighting industry, Q-Tran asked Web Solutions to create a custom-designed timeline showing all the generations of the Tremaine family.
For more information, visit www.qtran.com.
---