6 Ways to Get More B2B Leads in 2018
Posted on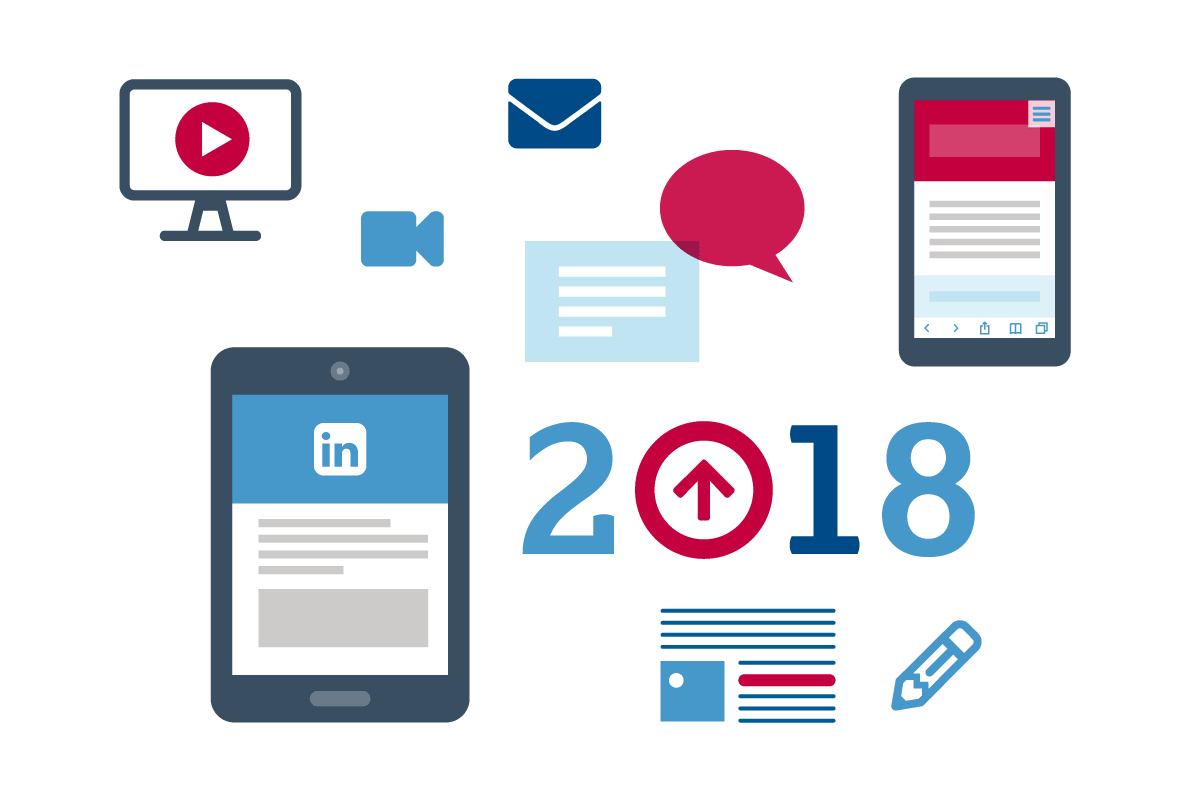 Are your lead-generation strategies bringing in enough business? According to a 2017 report by HubSpot, 63% of businesses say generating traffic and leads is their biggest marketing challenge. Sound like your business? Try these strategies to get more leads this year.
1. Upgrade Your SEO
To unleash the full lead-generating power of organic search, you need to do more than add a few keywords to your site. To make sure your site isn't losing leads with errors such as slow load times or broken links, do an SEO audit.
Use Google Analytics to see which pages are getting the most visits and what keywords are driving the most traffic to your site. Identify any additional target keywords, and make sure you have quality content related to those keywords. Make sure page titles and meta descriptions are also keyword-optimized.
2. Provide a Great Mobile User Experience
Mobile usage continues to grow, with 53% of all internet use taking place on mobile devices, so providing a good mobile experience is more important than ever.
Websites and emails should be mobile friendly, with an intuitive layout, interactive elements, and a mobile-friendly navigation. Forms should be mobile-optimized, with fewer fields, clear labels, and clickable CTAs that provide instant feedback.
3. Network on LinkedIn
Multiple studies show that when it comes to B2B lead generation, LinkedIn is the social media channel to beat. To maximize your lead generation opportunities on LinkedIn, make sure your company page is complete and up to date, and post updates regularly.
Expand your network and look for likely leads by searching for companies or individuals within a certain industry, or for people with a certain job title.
Join groups where potential customers are members and start participating—read posts, share useful content, and make thoughtful comments.
4. Improve Your Content Marketing
When it comes to lead-generation, content is key. Whether the content is on your website, in social media posts, in email newsletters, or in downloadable assets like whitepapers and ebooks, engaging content that offers real value to your target audience is a great way to bring in quality leads.
To create content that will generate leads, create a strategic content marketing plan to identify purpose, goals, priorities, audience, content types, and timeline.
A strong company blog should be a priority—companies that blog get 67% more leads than those that don't—but don't be afraid to experiment with other types of content, including live video, Google Posts, webinars, as well as tried-and-true sales tools such as case studies and how-to guides.
5. Use Email Marketing
For years, email has been the go-to method for B2B lead generation, and it's still at the top of the list. According to Chief Marketer's 2017 B2B Lead Gen Trend Outlook, email both produces the most leads and delivers the highest ROI.
Make sure your emails are relevant to the recipients, with a subject line that compels them to open the email and a clean design and engaging content that offers value and includes a call to action.
6. Convert to HTTPS
Upgrading your website to HTTPS (Hyper Text Transfer Protocol) won't bring in more leads by itself, but it will prevent you from losing promising leads when prospective customers are warned away from visiting your site by a "not secure" warning, which Google now shows for any non-HTTPS site that asks users to provide any kind of information, including a login, credit card information, or even a name or email address.
---
---