9 Effective Ways to Use Video in Your Marketing Plan
Posted on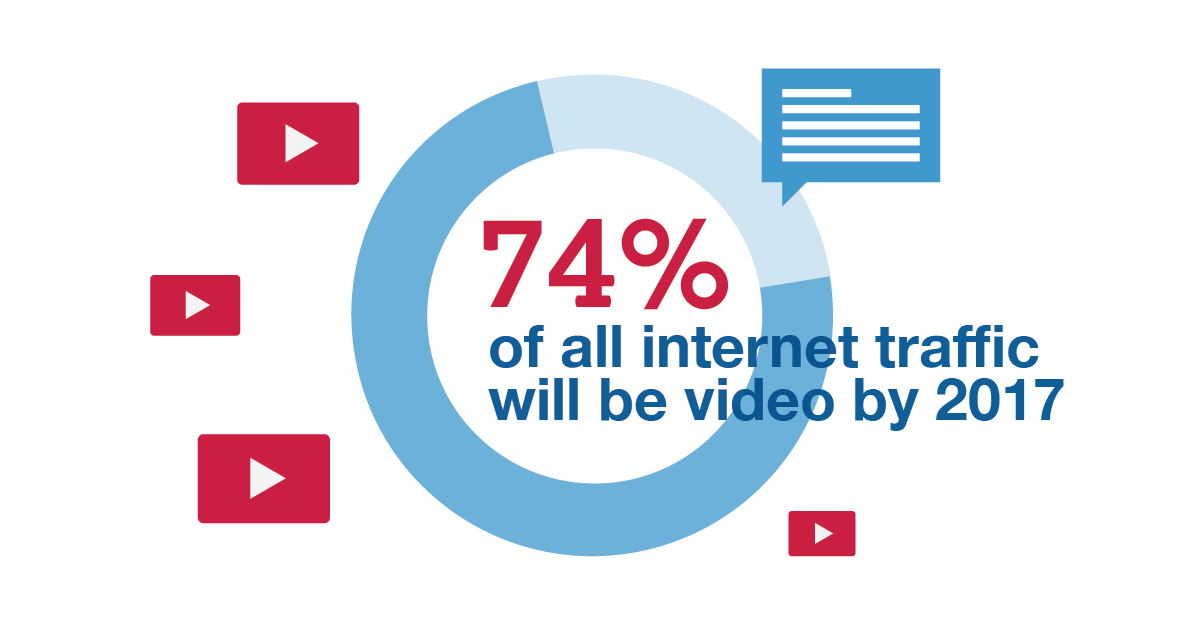 Why use video? Videos get attention, help you increase website traffic, entice users to stay longer, and drive the sales process.
If that's not enough, check out these stats:
You get it: Video is a powerful marketing tool. So the question is not whether you should use video, but how you should use video.
Here are 9 ways to put video to work for you:
Tell Your Brand Story
Rather than posting the usual Mission, Vision, and Values statements on your About page, create a video that illustrates who you are as a company, what you believe in, where you've been and where you're going.
Boost Email Open Rates
Including a video in an email (and mentioning it in the subject line) can increase open rates by 20% and as much as triple click through rates. Rather than embedding the video in the email itself, include a thumbnail of the video in the email and link it back to the video on YouTube or your home page.
Increase Conversions on Your Landing Page
Landing pages work best when they aren't bogged down with too many words. Watching a video is easier and more entertaining than reading a page of text, and it's a great way to grab your audience's attention and inject personality into your sales pitch.
Turbocharge Ecommerce with Product Videos
To give customers a real sense of your product and increase their confidence in making a purchase, show the product in-use. StacksandStacks.com has found that videos of its home storage and organizational products have increased purchases by 144%, and a study by LiveClicker found that product videos increased the average order amount by 50%. In fact, giving customers the option of watching a product video can boost conversion rates even if they don't watch the video.
Show Your Corporate Culture
A video can take your recruiting efforts to the next level by showing potential hires what your workplace and company culture is really like. For some good examples, check out SparkHire's roundup of 10 great company culture videos.
Offer Step-by-Step Tutorials
How-to videos are a great way of illustrating a process or showing potential customers how your product works, demonstrating the value or your product or service, and displaying your company's expertise.
Communicate Your Value with Customer Testimonials
Customer testimonials are a great way to establish trust, and while written testimonials are good, a video of a customer describing their positive experience with your product or company feels more authentic and personal.
Recap a Successful Event
Are you back home after a great showing at your industry's most important conference? Share the experience with your customers and boost your authority in the industry with an event recap video, showing your company's presence, interviews with attendees and speakers, product demos, and highlights of the event.
Evoke Emotion
No matter what service or product you offer, there's a way to use video to inject some emotion into what you do. Create a video that shows the customer problems you help solve or the way your business made someone's life better.
---
---