Beyond the Blog: 11 Fresh Content Ideas to Try
Updated (originally posted on )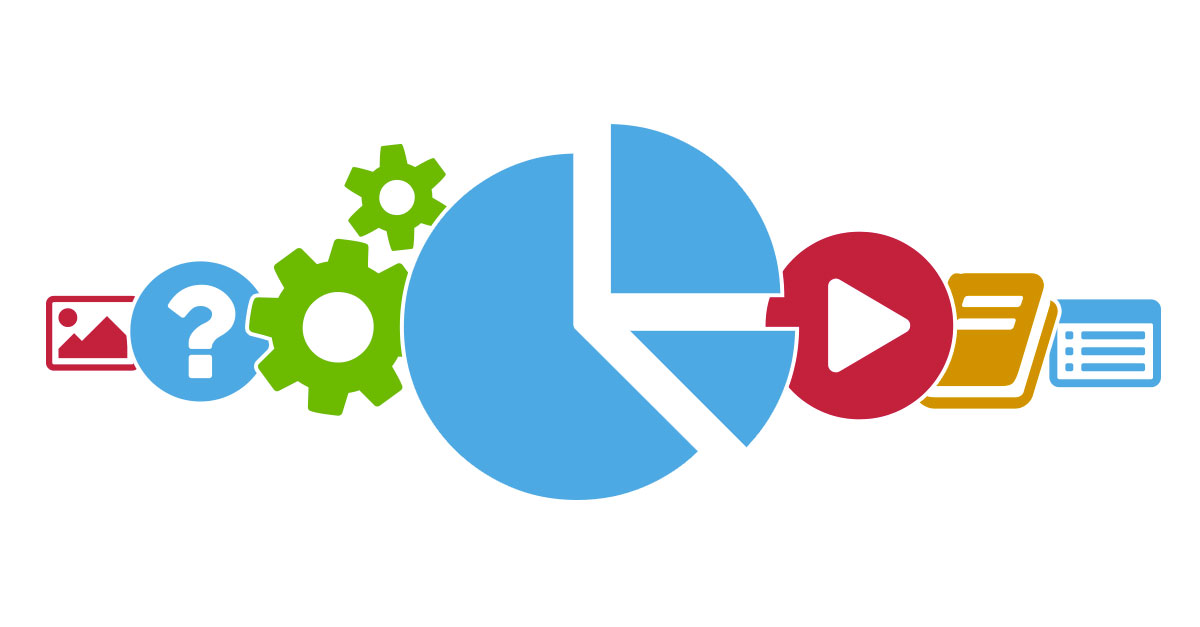 The first step into content marketing is often a blog. According to a 2020 study by the Content Marketing Institute, 89% of B2B marketers use blogs as a major part of their content marketing strategy. While blogs can be an extremely effective method of building brand awareness, connecting with customers, nurturing leads, and driving traffic to your website, they aren't the only tool at your disposal. Here are some other content formats to consider:
Infographics: An excellent way to distill a large amount of information into an easily digestible format, infographics can be used either on their own or as a companion to a blog post or other resource. Free, do-it-yourself infographic creation tools include Canva, Easel.ly, Piktochart and Infogr.am.
Videos: The hottest trend in content marketing, videos can be a great way to convey information in an entertaining way. Use video to give a tour of your corporate offices, illustrate how a product works, or animate customer testimonials.
Tools: Creating an interactive online tool to solve a common problem creates value for customers and reinforces your brand. A bank might create a mortgage calculator, for example, or a flooring company a tool to estimate how much material is needed for a room installation. Charmin even went so far as to create an app that lets people find the nearest public restroom. They might not get an immediate toilet paper sale out of it, but they do get brand recognition and valuable leads.
Case Studies: One of the most effective types of content, particularly for B2B marketing, case studies provide evidence of the benefits of your product or service, establish your credibility, allow you to use storytelling to engage prospects' interest, and give potential customers a tangible success story to justify their decision to do business with you.
SlideShares: If you're pitching a prospect at an in-person meeting, you're probably using a PowerPoint. Why not turn that presentation, or one made by a top company executive at a recent conference, into a SlideShare? Simply sign up and upload your slides and your presentation will be available to the 70 million people that visit SlideShare every month.
Guides: These thorough educational resources, which focus on giving users a comprehensive overview of a specific topic, can be a great way to create value for your customers. Guides are also excellent for lead generation—tease the content of the guide on a landing page and require users to provide their email in order to download the PDF.
Curated Link Lists: Don't have the time or expertise to create a blog post from scratch on a given topic? Write a short intro and give your customers a curated list of links to relevant content—it will help your SEO, establish your thought leadership, and save your customers some research time.
Quizzes: Take a page from the magazine world and offer customers a quick, fun way to learn something—about your industry, your company, or themselves. With gamification all the rage, a quiz is a simple and compelling way to encourage your users to interact with your site. Buzzfeed and Qzzr both let you create free custom quizzes that you can embed in your site.
Ebooks: Like guides, downloadable ebooks can be a great way to build your email list, share knowledge with your customers, and establish a position of authority in your field.
Interviews: Are you a leader in your industry, or do you know someone who is? Post a Q&A (in written, audio, or video format) sharing thoughts about industry trends, best practices, and predictions.
Photo Galleries: You know how many words a picture paints, right? Create photo galleries illustrating a process, product, or portfolio for an engaging, visually appealing way to tell your story.
---
---