Does Your Small Business

Need a Marketing Agency?

posted on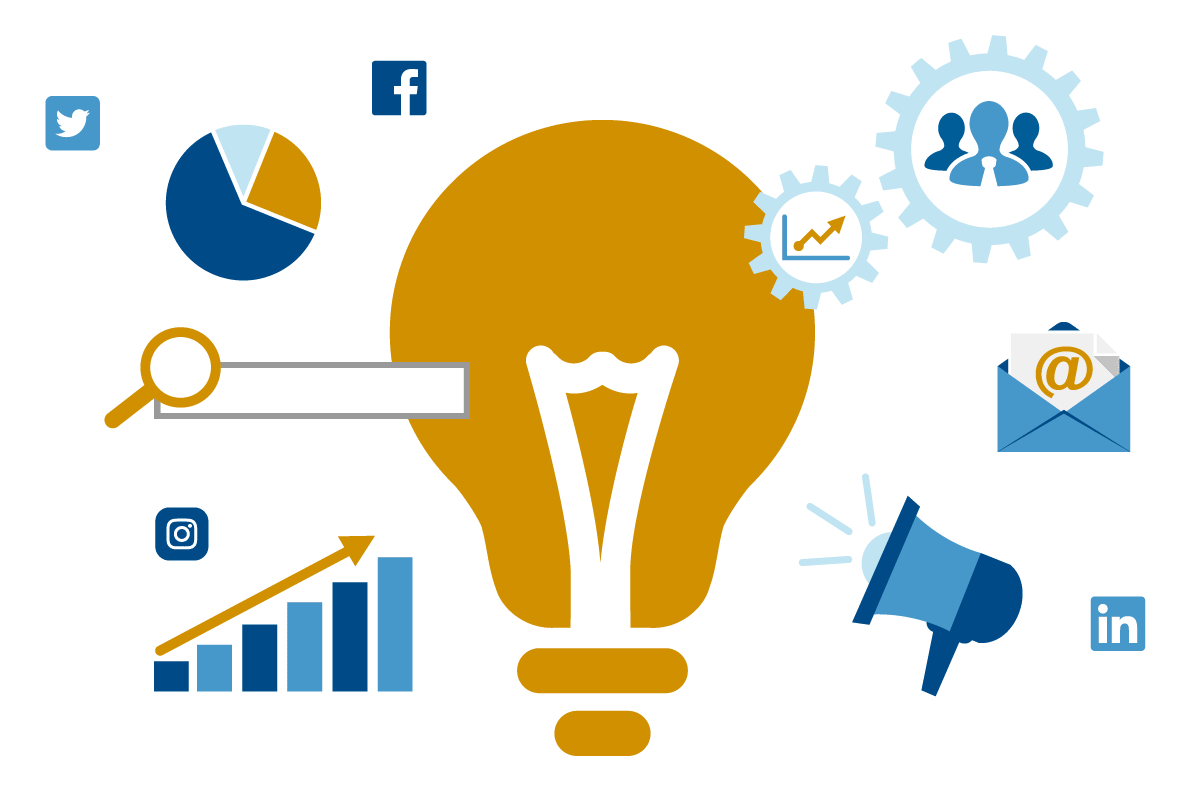 Do you have enough customers, leads, and sales?
Do you have plenty of time to give your marketing the attention it needs?
Are you up to date on the latest marketing innovations, technologies, and best practices?
Do you know which of your marketing efforts have yielded the best results?
Do you love marketing?
If you answered "no" to even one of these questions, a professional marketing agency can help.
When you're focused on the day-to-day of running a business, it's easy to put marketing on the back burner, or to employ disconnected marketing tactics without a purpose or strategy and hope for the best.
A marketing agency can help you outline a marketing strategy designed to reach your business goals, identify the right marketing tactics to achieve the results you want, put those plans into action, and measure and analyze the results.
Here are some common questions you might have about hiring a marketing agency.
I know my company best—why would I hire strangers to promote my business?
As a marketing agency, we can't promote what we don't understand, so every client relationship starts with a thorough get-to-know you process involving a detailed questionnaire and one or more meetings. We want to know your business inside and out, including your industry sector, your products or services, your mission and values, and your short- and long-term business goals.
As with any type of partnership, communication and understanding are the keys to a harmonious relationship and successful results, so we also make it a point to get to know your team, including personalities, likes and dislikes, how you like to communicate—anything that will help us help you.
Should I hire an internal marketing person instead of a marketing agency?
That is certainly an option, but bear in mind that modern marketing involves many different skills and specialties. Most marketers have general knowledge of several marketing categories but specialize in only a few. It would be impossible for a single marketer to master every marketing skill—to be a talented copywriter and also an expert at navigating highly technical web analytics, for instance, or to be skilled in graphic design yet also know how to build custom ecommerce functionality into a website.
Working with a full-service marketing agency will put a team of experts at your disposal, so each marketing effort is undertaken by a specialist with deep knowledge of and experience with the tactic. Essentially, you're getting an extension of your in-house team, with all the expertise and none of the cost of salaries, training, benefits, employment taxes, or paid time off.
How can I be sure that a marketing agency will be as invested in the success of my business as I am?
As the old shampoo commercial used to say, "If you don't look good, we don't look good." At Web Solutions, our mission as a company is not to make pretty things to put in our portfolio, it's to help our clients grow. That means we are fully invested in your success, and extremely motivated to get you where you need to go.
Isn't hiring a marketing agency expensive?
The job of a marketing agency is to increase your revenue and build your business, so a successful marketing agency should be able to bring new ideas and techniques to the table that provide cumulative benefits. That means not just making more money for your company, but also increasing the strength of your brand and expanding your audience—things that will continue to pay off for years to come.
---