Facebook Is Demoting Posts From Businesses. Here's How to Adapt.
Updated (originally posted on )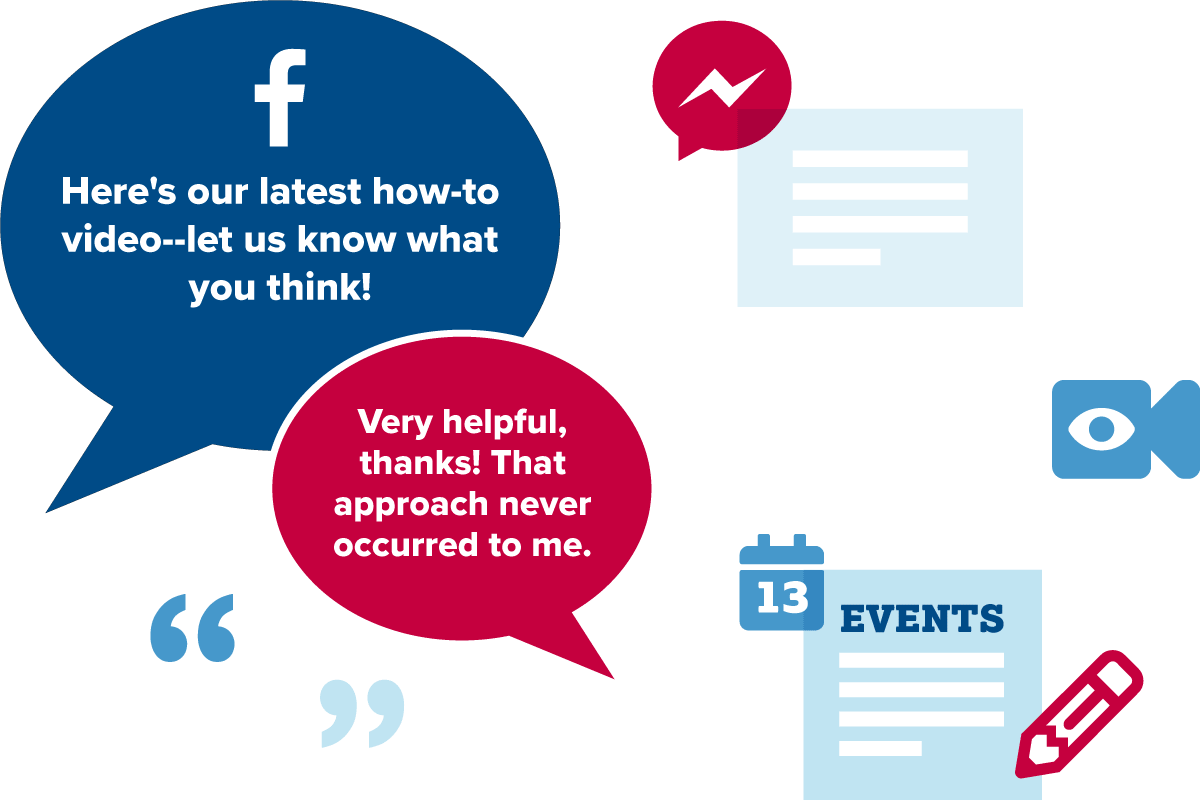 In early 2018, Facebook made significant changes to how posts from Facebook Business pages appear in the News Feed. The biggest change is that Facebook is now prioritizing content from friends and family, and "demoting" public content from businesses that, according to a Facebook post from Mark Zuckerberg, is "crowding out the personal moments that lead us to connect more with each other."
Facebook has admitted that its new policy means it will show fewer posts from businesses, brands, and media companies, and many businesses are already seeing the results. Larry Kim, founder of WordStream and CEO of MobileMonkey, said he saw a 90% reduction in his Facebook page's organic reach in month after the announcement.
Facebook has always used ranking signals, including how many people react to, comment on, and share posts to determine how high they appear in the News Feed. Now it has started prioritizing posts that "spark conversations and meaningful interactions between people."
So what does that mean for businesses trying to use Facebook to reach their audience? The bad news is that fewer people may see your posts. According to an article on the update by Adam Mosseri, head of News Feed, "Pages may see their reach, video watch time and referral traffic decrease." Though he said the results will vary depending on several factors, in general "Pages making posts that people generally don't react to or comment on could see the biggest decreases in distribution."
The good news is that the new algorithm doesn't expressly exclude content from a business, but it does mean that businesses may need to rethink the types of content they post. According to Mosseri, "Pages whose posts prompt conversations between friends will see less of an effect." That means in order to get posts noticed, businesses need to act less like corporations and more like friends, creating content that prompts interaction and discussion.
Here's what you can do to maximize your content's chances of appearing in the News Feed:
When posting on your Facebook Business page, choose content that is likely to generate opinions and get users to comment.
Look on other social media channels for content that is already getting good engagement, and create a post that puts your own spin on the topic.
You can ask people to comment, but do not explicitly incentivize people to comment by offering a reward.
Consider using live video, which gets six times as many interactions as regular videos, according to Facebook.
If you're a local business, create events and post updates that are of interest to your audience.
Create posts on important issues in the news that are likely to generate discussion.
How-to posts are a great way to get engagement, especially if you encourage your audience to share their experiences.
Avoid external links in posts—reach is reduced by 5-10% if the post includes an external link.
Inform your fans that if they want to continue to see your posts, they can choose See First in News Feed settings to make sure they always see posts from their favorite Business pages.
If you decide to boost a Facebook post, start small with a $5 to $10 boost to see if the post gets any comments. If it does, add more; if not, stop.
Create a group—people who join your group are more likely to get notifications than those who "like" your page.
Use a conversational tone in your posts, and ask questions.
Encourage your audience to use Facebook Messenger to communicate with you. Someone messaging you gives you the OK to reach out to them directly, unless they opt out.
---
---