How to Set Your Marketing Budget

for 2018

posted on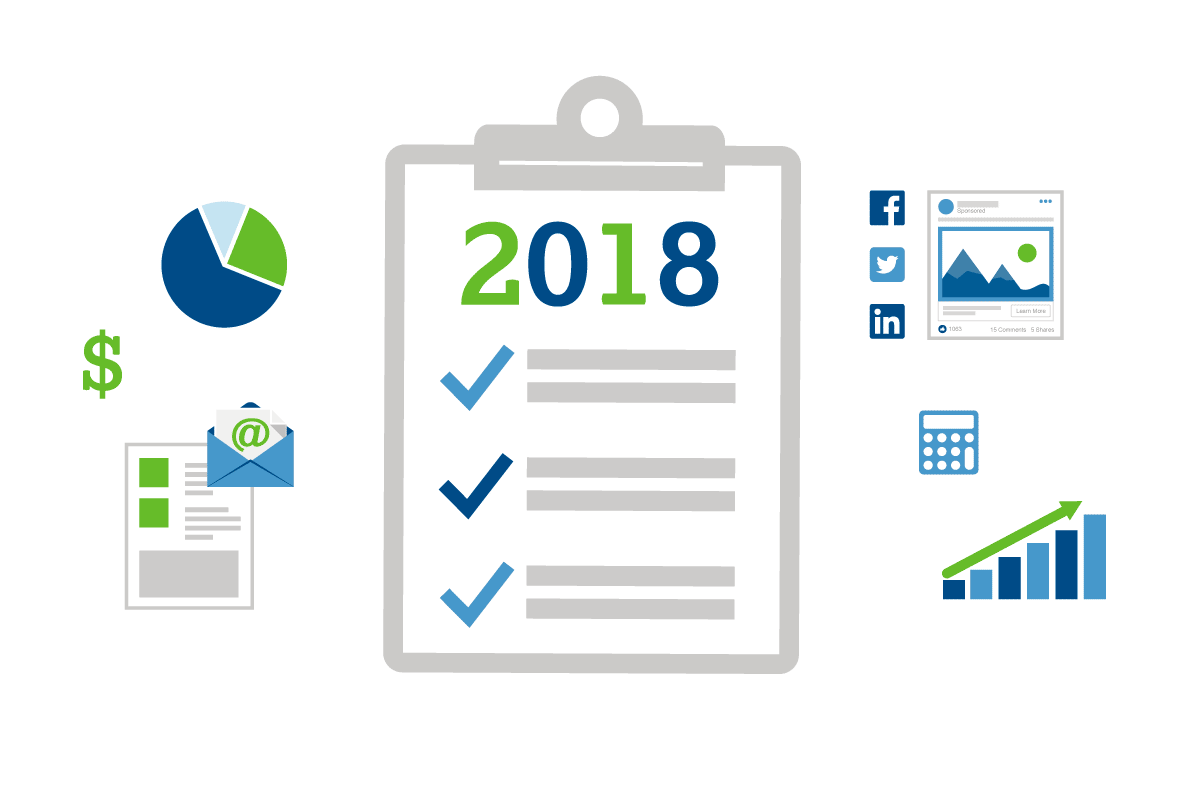 The goal of marketing is to drive business, but how do you know how much to spend on marketing to reach your business goals? As with most things, the answer is: it depends. Creating a marketing budget that works for your business depends on several factors, from the overall state of the economy to the specifics of your audience and industry. Here's what you need to consider.
According to the 2017-2018 Gartner CMO Spend Survey, marketing budgets dropped to 11.3% of company revenue in 2017, from a peak of 12.1% in 2016, but the decline is largely for traditional types of marketing—digital marketing is still strong.
Of the CMOs surveyed in the Gartner study, 67% said they plan to increase their investment in digital advertising. According to an August 2017 survey conducted by Duke University, CMOs expect to increase spending on digital marketing by 14% over the next 12 months, while spending on traditional marketing is expected to drop an average of 2% over the same period.
In its US Digital Marketing Forecast, Forrester Research predicted digital marketing spend will increase 11% from 2016 to 2021, with CMOs spending nearly $120 billion on search marketing, display advertising, online video, and email marketing by 2021.
While all these numbers indicate that most companies plan to increase spending on digital marketing, coming up with an effective marketing budget plan for your company isn't as simple as: spend more. So how do you determine how much to allocate for marketing in 2018?
Look at Industry Trends
Obviously, your competitors are not going to tell you how much they spend on marketing, but you can observe market and economic trends to tell whether your industry is strong, which may justify a higher marketing budget.
Different industries tend to allocate different amounts to marketing, so check with industry groups to see if there's a standard for your field. According to the CMO Survey, companies across all industries spent an average of 6.9% of total revenues on marketing. That percentage was highest for education, which spent 18.5% of revenues on marketing, followed by consumer services (17.4%), transportation (11.2%), consumer packaged goods (11%), service consulting (9.4%), tech/biotech/software (8.5%), healthcare (6.2%), manufacturing (3.2%) and construction (2%).
Define Your Growth Goals
Your marketing budget should also reflect how established your company is, and what you're trying to accomplish. If your company is less than five years old and you're still focused on brand recognition and reputation, you should devote more money to marketing to quickly build up your audience—between 12% and 20% of your overall budget.
If your company has been around for more than five years and has established brand recognition and a solid customer base, your marketing will probably focus more on maintaining your position and incrementally growing your business. In these cases, it makes sense to allot a smaller amount to marketing—perhaps 4% to 12% of gross revenue.
Check Past Performance
Increasingly, marketers are investing in quality over quantity. Rather than trying out a variety of methods to see what works, marketers are focused on the tactics that have delivered results.
Take a look at your marketing efforts over the past year to see which have delivered the most leads and conversions and which have fallen flat, and channel your marketing dollars to those that have been successful.
Determine the Best Way to Reach Your Audience
Take a close look at your sales personas or target customers. What types of media do they use? Are they more likely to respond to an email or a Facebook post? Do you get more leads through your website or via social media? Knowing where your audience is will help you decide which channels to focus on and where to invest.
Also look at what your competitors are doing to reach customers—do they have a blog, do they use email marketing, are they running PPC ads? Your competitors may or may not have the perfect approach, but knowing the ways they're trying to reach their own customers can inform your efforts to reach yours.
Create a Budget Worksheet
Now that you have a general idea of what factors should determine your marketing budget, it's time to do some marketing budget calculations. Several companies, including Smartsheet and HubSpot, offer free marketing budget plan templates that enable you to track projected costs for a wide range of marketing types, compare those costs to projected revenue, and come up with a detailed marketing budget works for your business.
---