10 Ways to Turn Your Website into a Powerful Recruiting Tool
Updated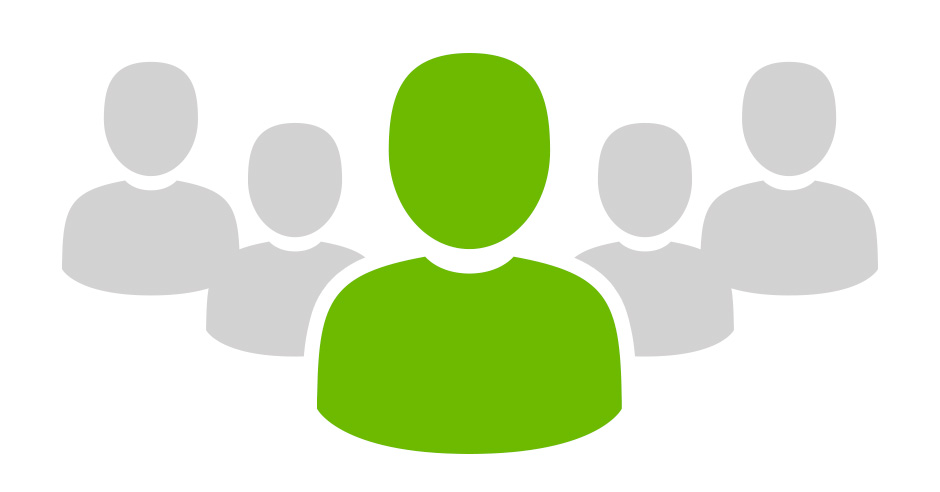 Are you maximizing the recruiting potential of your site? You can do a lot more than just post jobs and accept resumes. Using the right hiring strategies and website tools, you can transform your online application process into a robust engine to ensure you're attracting qualified and enthusiastic talent.
You probably pay close attention to how your customers use your website. Why would you spend any less effort on people you entrust with the success of your company—people you'll be spending every working day with, possibly for years?
As little as five years ago, it was still true that the majority of jobs were filled through networking and referrals. These days, recruitment happens largely online.
Online hiring offers your company a real opportunity to improve your screening process and make sure you hire the very best people for the position. Here are some tips to get you started on the road to finding the right employees.
Be mobile friendly. Hopefully your site is already mobile optimized (see our blog post on why you need a mobile site). If not, attracting top talent is yet another reason to take the plunge—overall mobile usage has already overtaken desktop, and according to a 2019 study by Glassdoor, 58% of job seekers use their mobile devices to search for jobs. Don't deter interested mobile applicants—make sure your online application process is easy and optimized for mobile users.
Create a Careers page. Sounds obvious, right? But many sites don't offer one, or bury it in a difficult-to-find location. That's fine if hiring isn't important to you, but if it is, put a clearly labeled (Careers, Jobs, Work for Us, etc.), easy-to-find tab or link on your homepage, and fill the section with everything a job seeker might need.
Give potential hires a taste of your culture. Most companies use their website to give job candidates access to basic information, but does reading about your company's location and number of employees really give them a sense of what it's like to work there? In addition to the basics (benefits, executive bios, corporate values and mission, company history), offer links to your blog and social media pages, and consider adding video: a virtual tour of the office, interviews with existing employees about their experience working for the company, and perhaps even some footage of a company-sponsored social event, to really give people a feel for what your company culture is like.
Allow a cover letter. In most cases, candidates are asked to fill out an application and attach a resume, but it's shocking how many companies make it impossible to include a cover letter—or make the process so convoluted it might as well not exist. A cover letter is crucial to the hiring process. It can tell you how careful someone is about details, whether they know enough about your company and your industry (or have taken the time to do some research) to make a compelling case for their hire, and give a very good glimpse of their personality and attitude.
Gather information and provide targeted content. Your website provides a great first opportunity to gather interesting information from your candidates. Rather than just posting a list of jobs, think about customizing the application process to learn more about job seekers, such as which location or type of job interests them. You can also customize the type of information they see based on the information they provide—a candidate that self-identifies as entry level, for instance, could see more details on benefits and the application process, whereas higher-level executives could be presented with more details on company performance and positioning.
Communicate with your candidates. If you have an email newsletter, include a subscribe link on your Jobs page. Receiving regular communications from you will let potential hires learn about what your company does, show them how they might (or might not) fit in, and maybe even generate referrals to qualified candidates.
Create a custom "thank you" page and email. Applicants probably get a standard "thank you for your application" screen after they've submitted their information on your site, right? Why not use that page as a way to tell them more about your company and point them in the direction of additional resources, such as examples of your work, customer testimonials, recent awards and accomplishments, or published articles about your company? An automatic email confirming receipt of their application will also calm concerns that it might not have reached you.
Expand your screening process. How many times has an applicant looked perfect on paper, only to reveal themselves as woefully unsuited for the job once you get them in an interview? If you're using your website to hire, consider adding a second set of questions, to be generated automatically after the application has been submitted. These questions can be fun (favorite movies, hobbies, etc.) or more specific about work habits and experience. (Do you feel more comfortable leading a team or carrying out instructions? What's more important to you—getting something done on time and under budget or being proud of the result?) The answers will help you understand the strengths, weaknesses and potential fit of a job seeker before you get to the interview. An added bonus: Asking a candidate to do more work after they've already sent a resume will help you weed out people who aren't serious enough about the job to bother answering.
Use social media. Companies are increasingly using social media platforms to publicize job openings and attract applicants. According to a recent survey by Society for Human Resource Management, 84% of HR professionals use social media for recruiting. Make sure your social media pages (especially LinkedIn, Facebook, and Twitter, the most popular social media channels for recruiting) include current job openings as well as an updated and engaging company description.
Market positions elsewhere on the web. With tools like Indeed, Monster, and Glassdoor, you can publish and advertise your open positions by integrating your website job listing with their software. This will help expand your reach and attract more applicants.
Here at Web Solutions, we know how integral every team member is—which is why our Careers tools, which easily integrate into every website we build, have standard or add-on tools to handle all of the above, ensuring your online hiring process is easy for you and meaningful for applicants. Have a successful offline hiring procedure already in place? We can customize a complementary online hiring solution to create a seamless, efficient process for your business.
---
---