3 Powerful Tactics to Bring In More Sales Leads
Posted on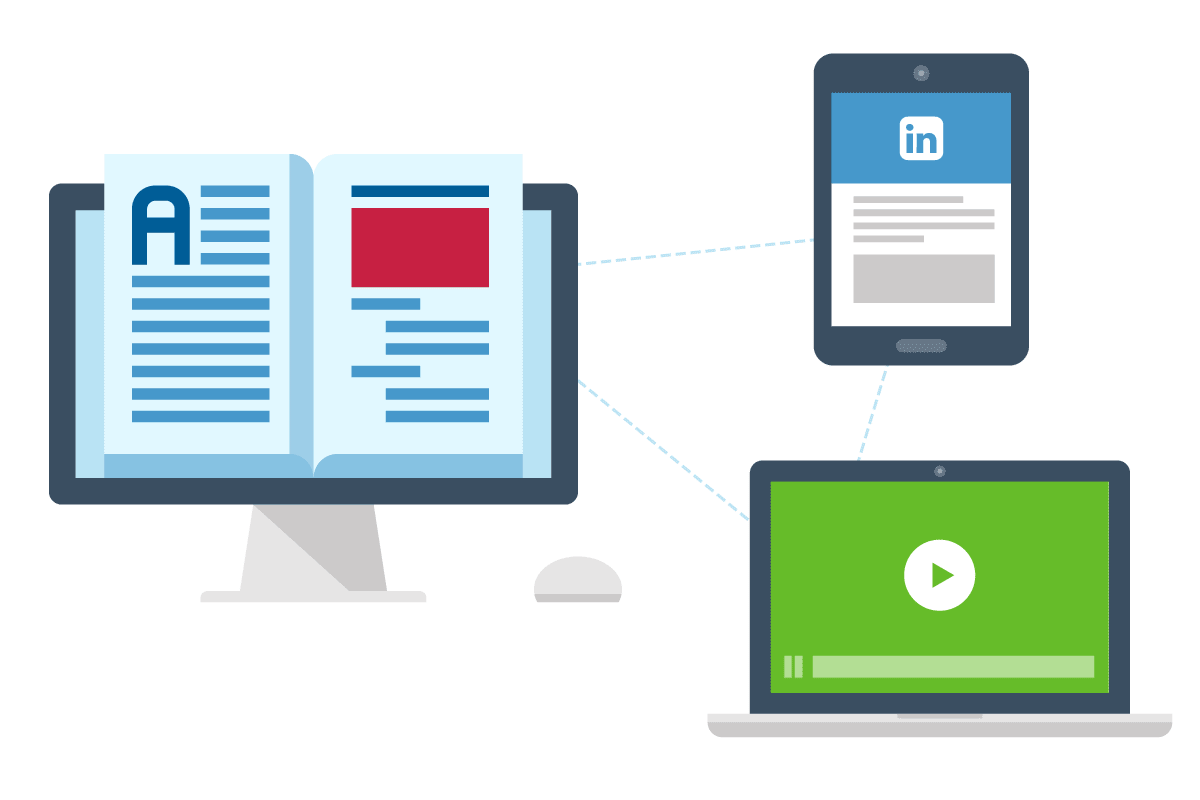 Lead generation is critical to growing a business. In fact, in a recent survey by the Content Marketing Institute, 80% of businesses named lead generation as a top goal.
So what is a lead? A lead is a potential customer—someone who has expressed interest in your product, service, or company by providing some type of information, but has not yet made a purchase.
One of the best ways to get potential customers to give you their contact information, thus turning them into a lead, is to offer them something compelling and valuable. By creating something that provides real value to your target audience, you'll generate high-quality leads that you can use to build your business. Here are three of the top ways to get new leads.
1. Offer a Free Ebook or Whitepaper
Ebooks are one of the most effective methods of lead generation, as are whitepapers. There are subtle differences between the two (whitepapers tend to be more technical, dive deeper into a single subject, and be more academic in tone; ebooks are a lighter, easier read), but both types of publications aim to educate and connect with your target audience. Follow these steps for a successful ebook lead generation campaign.
Choose your audience and topic.
Identify your target audience for the ebook and make a list of problems or questions that target audience often experience. Make sure you choose a topic or question that isn't easily explained with a Google search—it should be a stubborn or complicated issue for which a comprehensive educational guide would be of significant value to potential customers.
Create your ebook.
Create a well-written, professionally designed ebook that offers an in-depth exploration of that problem and provides specific solutions. Don't use the ebook to sell your product or service—focus on providing value to the reader instead.
Promote your ebook.
Once you've created a valuable ebook, you need to get the word out—promoting it through various channels is what's going to bring in the leads.
Create a dedicated landing page to enable people to download the ebook by providing their contact information. The landing page should include the title of the ebook, an image of the cover, and a short summary that clearly communicates the value of the ebook, with bullets highlighting the key benefits it provides. To collect your leads, include a short form with a few pieces of required information (name, email, company, interests), and a clear call to action to download the ebook.
Promote your ebook on your home page, write a blog post about it, create social posts, publish a press release, and send an email to relevant addresses in your email database. All of these efforts should include a link to your landing page.
2. Host a Free Webinar
The average attention span is declining, but people are actually watching more webinars than ever before. According to the 2017 Webinar Benchmarks Report by ON24, the average viewing time in 2016 was 55 minutes, up from 38 minutes in 2010. And that's a good thing, because webinars are one of the most powerful and cost-effective ways to generate new leads. In fact, a survey by ReadyTalk showed 20%-40% of webinar attendees turn into qualified leads.
Choose your topic.
As with writing an ebook, the first step to hosting a webinar is choosing a topic that will provide real value to your target audience. To decide on a subject, brainstorm with your team, check your website analytics to see which of your blog posts are most popular, do some social media listening, ask your customer service representatives or salespeople what problems or issues they hear about most, and do keyword research to see which topics in your industry are trending.
Name the time.
In general, you should plan your webinar for a day and time that will get the biggest audience. Research shows that midweek days are best, and early afternoon is the most favored time. Be sure to take into account any special considerations that apply to your target audience, such as geographic location or typical daily work schedule.
Create a landing page for registrations.
Use your landing page to register attendees and provide more information on the topic, profile your presenters, and tell potential attendees what they'll get out of the event.
Make the registration process as easy as possible. Ask for key information such as contact, company, and interests, but don't go overboard. Try to limit registration forms to a handful of questions, and remember you can ask for more detailed information using polls during the event itself.
Get the word out.
To maximize the number of leads your webinar generates, make sure you're letting potential attendees know about the event.
Start promoting your webinar at least two weeks in advance, and send multiple follow-ups. Around one-quarter of webinar attendees sign up on the day of the event, so send a last-chance reminder an hour before the webinar begins.
Use these reminder emails to build excitement for the event by explaining the topics that will be covered and the value that will be provided. Don't forget to include the event time, date, and link to the registration landing page.
In addition to email, post about the webinar on your social media accounts, write a blog post promoting the webinar, and highlight it as an upcoming event on your home page.
For more webinar best practices, see our blog post How to Win Friends and Influence Customers with Webinars.
3. Leverage LinkedIn
Social media is among the top three most effective methods of lead generation for both business-to-business and business-to-consumer companies, and a recent study found that LinkedIn is the best social network for lead generation, with almost twice the lead-generation power of Facebook or Twitter.
LinkedIn generally has fewer, more substantial posts, which means less noise to cut through. And people tend to be in a business mindset while on LinkedIn, which means they might be more receptive to business opportunities.
The best way to get leads on LinkedIn is to use it often—make sure your company page is complete and up to date, and post updates regularly. Consider posting a blog article addressing a specific concern your audience might have, and offer a free consultation. Look for likely leads by searching for companies or individuals within a certain industry, or for people with a certain job title. Join groups where potential customers are members and start participating—read posts, share useful content, and make thoughtful comments.
For more on using your LinkedIn page to build your business, see our blog post 6 Must-Haves for Your LinkedIn Company Page.
---
---