10 Tips

to Get Your Ecommerce Site Ready for Holiday Shopping

Updated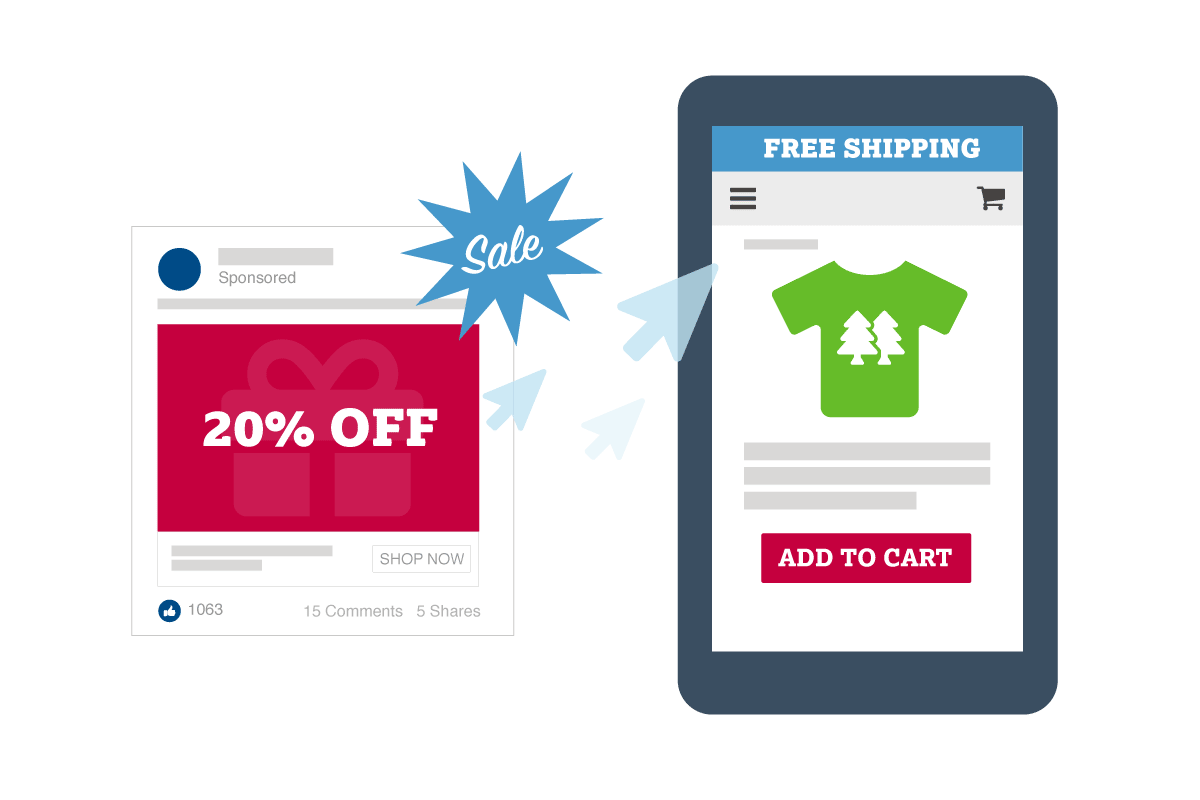 The holiday shopping season is upon us. If you sell products on your ecommerce website, are you ready to make the most of the holiday season by offering a great shopping experience to new and returning customers?
According to Deloitte's annual retail holiday sales forecast, 2020 holiday ecommerce sales will be up 25%-35%, with online shoppers spending between $182 billion and $196 billion. And while some people will still be shopping in stores, consumers will be spending more of their holiday budgets online. According to Deloitte, the average online spend for the 2020 holiday season will be $892, compared to $390 for in-store purchases.
Research shows that consumers spend more during the winter shopping season than on all other shopping holidays combined. If you aren't confident your ecommerce site has fully embraced the holiday shopping spirit, follow these tips to get it ready.
Publicize promotions. Are you offering any special deals or coupons for the holidays? It's not too early to let your customers know! Research shows that only 39% of consumers wait till after Thanksgiving to start shopping, so now is the time to get the word out on any seasonal promotions or new products you're offering. Put an announcement on your website, post on social media, and send customers an email with the details of the deal and a link to your site.
Develop holiday-related content. Capture potential customers while they are still in the consideration stage by offering helpful content such as gift-buying guides, last-minute shopping ideas, holiday recipes, local event guides, buying trends in your industry, a "12 deals of Christmas" series, etc.
Test your shopping experience. When you're in the the middle of the busiest shopping season of the year, the last thing you want is to discover a problem with your website or an inefficiency in the checkout process. Take the time to make a purchase on your site as if you were a consumer and make note of anything in the experience that has room for improvement.
Update your SEO. If you're offering any holiday or seasonal specials, increase your chances of being found by deal-seeking shoppers by including keywords like "seasonal," "holiday deals," "Black Friday," "Cyber Monday," and "gifts."
Check your infrastructure. Higher website traffic can be great for your bottom line, but it can also put an extra burden on the underlying technology of your website, which can cause interruptions and slowdowns and result in a poor user experience. According to a study by digital experience monitoring company Catchpoint, the top threats to website performance for online retailers include slow third-party components, poorly performing APIs, and overwhelmed servers. Check with your technology providers to make sure they are ready to handle higher traffic to your site.
Streamline your pages. While some website performance issues are due to third-party issues, there's one thing that's at least partially within your control—website speed. Users expect your web pages to load in 2 seconds or less—if they take longer, you're likely to lose a potential customer. Speed up your website by compressing images and text, limiting elements on the page, and being selective about plug-ins.
Be on the alert for fraud. Last year's holiday shopping season saw a 29% increase in online fraud attempts compared to 2018, according to a study by TransUnion. Online shopping fraud includes purchases made with stolen or fake credit cards, return fraud, chargebacks (when the customer purchases an item with a real credit card but then claims they did not make the charge or receive the item), and account takeovers (when a fraudster is able to gain access to a real customer's online profile and stored financial data).
Consider offering free shipping. According to a survey by Digital Commerce 360, free shipping is the most important thing to consumers when selecting an online retailer, and 68% of consumers said they

didn't make a purchase at least half of the time when a retailer didn't offer free shipping

.
Offer shipment tracking. Not only does this make it easier for your customers to keep track of their purchases, it can prevent two types of criminal activity—online fraud where people claim never to have received the package, and the actual physical theft of packages from the purchaser's doorstep, which happened to 31% of Americans during last year's holiday season.
Make sure your site is mobile-friendly. Mobile commerce is on the rise, with more and more people using their smartphones to make online purchases. According to the 2019 Holiday Recap Report by Adobe Analytics, smartphones accounted for 36% of online revenue and 58% of visits to retail websites during the 2019 holiday season, and experts predict mobile ecommerce sales will reach $71.3 billion this holiday season, up from $59.6 billion in 2019. If you have an ecommerce site, chances are many of your online shoppers this year will be using their phones, so make sure your website is providing a great experience for mobile users.
---
---