21 Marketing Tips to Prepare Your Business for the Holidays
Posted on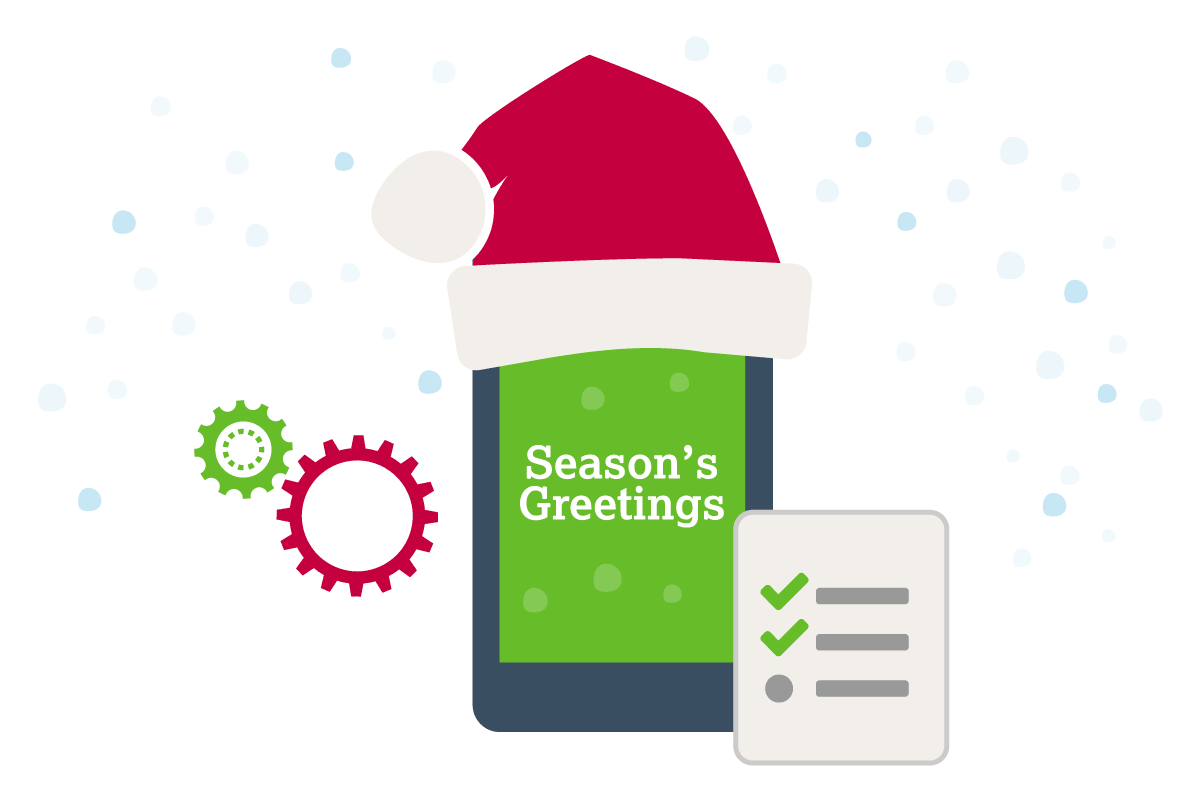 Is your marketing ready for the 2019 holiday shopping season? It may seem early to be thinking about holiday shopping, but it's not.
According to a study by Ipsos, last year 43% of consumers started shopping for the holidays in November or earlier, and 50% of holiday shopping was completed before December 3.
Follow these guidelines to prepare your marketing for the shopping season and to maximize holiday revenue for your business.
Online Shopping/Ecommerce
The 2019 holiday shopping season is expected to generate up to $149 billion in online sales from November through January, up 18% over last year. Being prepared before the shopping season begins will ensure you get as many sales, and as many happy customers, as possible.
Test the shopping experience on your website. Do you have search or filter features that let customers easily find what they're looking for? Is the checkout process smooth and efficient? Find and fix any glitches before the heavy shopping starts.
Most ecommerce sites see a higher volume of traffic during the holiday season—double-check that your website infrastructure and web hosting provider can support the expected increase so your customers don't experience slowdowns or interruptions.
Make sure your site is mobile-friendly. This holiday season, 75% of visits to retail websites will come from a mobile device, and those visits don't always go smoothly—85% of holiday shoppers have experienced at least one problem while seasonal shopping on their mobile devices. Verify that your website is providing a great experience for mobile users, with a mobile optimized layout and navigation, easily clickable buttons, and a mobile-friendly checkout process.
Check your inventory to confirm you have enough stock for the major shopping holidays (see below), as well as for any specific sales you're running. On the three busiest holiday shopping days in 2018, about 3% of online shoppers received out-of-stock messages on products they wanted to buy, which resulted in an estimated $484 million in lost sales.
Website Content
The holiday season poses specific challenges and opportunities—don't miss the chance to give your customers valuable content to help them navigate this time of year. No matter what type of business you have, there's probably a way to come up with holiday content that relates to your field.
Do some research on holiday trends in your industry and ask your customer-facing employees what concerns, issues, plans, and goals your target audience has during the holiday season and use that information to create content that is interesting and relevant.
Everyone loves last-minute shopping ideas, holiday recipes, and local event guides. Find a way to relate seasonal ideas to your business, even if it's only "our employees' favorite holiday recipes" or "fun things to do this weekend" in your area.
Don't forget images! When possible, update any photos or visual elements on your site to ones with a holiday feel.
Social Media
The fun, informal nature of social media makes it the perfect place to try out new holiday marketing efforts, and to create a sense of community and warm holiday feelings to promote your brand.
Get your social media followers in the shopping spirit by creating a holiday ambience on your social media pages. Consider updating your profile photos to something with a seasonal feel, adding holiday colors or imagery to your regular visuals, and posting holiday-themed photos of your products.
If you plan to host any holiday events or run any holiday promotions, now is the time to start telling your followers about them and building excitement.
Having fresh holiday related content on your social media pages is the best way to keep customers engaged and get them to check in with your page regularly. Try running a holiday series of posts such as "12 deals of Christmas," daily gift ideas, or featuring holiday traditions, recipes, or fun craft projects from employees.
65% of holiday shoppers say they are more likely to shop with businesses they can message. If you haven't already, now is a good time to set up Facebook Messenger for your business and start using it to engage with customers and promote your holiday sales and events.
Don't forget stories on Instagram and Facebook. Last year, 63% of holiday shoppers either watched or posted videos on Facebook Stories or Instagram Stories. Consider creating stories ads to promote your holiday sales and events.
Email
Email is one of the most effective ways to reach your customers, and the holiday season gives you an opportunity to deepen your connection with existing customers and reengage inactive customers.
Use an email campaign to give your most loyal customers something extra to make them feel appreciated—early access to a sale, an invitation to a special event, or an additional discount.
Send your customers a holiday email greeting, thanking them for being a customer and sharing some highlights from the year.
Show your customers the human side of your company by sharing holiday thoughts, tips, recipes, or photos from your team.
Encourage your customers to share the deals you send with their friends and family by offering a free gift or discount for each referral.
Do the work for them—send an email highlighting the "most popular" gifts on your site, with a link to your site to make the purchase.
SEO
People will be doing a lot of holiday-shopping related searches in the next few months, and you want your site to rank high in results for those searches. Maximize your search ranking by making some updates to your website SEO.
If you have an ecommerce site, add keywords like "seasonal," "holiday deals," "Black Friday," "Cyber Monday," and "gifts" to your website content, as well as any specific holiday keywords related to your business.
Capitalize on local searches by creating a well-optimized Google My Business listing, getting your business added to local listings, monitoring your online reputation and reviews, and making your business more visible to local shoppers.
Check any listings for your business to verify your address, phone numbers, and business hours, including any special holiday hours, are correct.
Consider launching a holiday PPC (pay-per-click) digital advertising campaign to capitalize on holiday shopping-related searches.
Major 2019 Online Shopping Days
November 11: Singles Day. Also known as 11:11, Singles Day originated in China as a celebration of being single and is now the largest online and offline shopping day in the world, with almost $31 billion in sales last year. Only $1.8 billion of Singles Day revenues came from Americans in 2018, but that number is expected to increase in 2019.
November 28: Thanksgiving Day. More people are capping off a turkey dinner with online shopping—last year online spending on Thanksgiving Day was $3.7 billion, an increase of 28% over 2017.
November 29: Black Friday. The day after Thanksgiving, Black Friday is the unofficial beginning of the holiday shopping season, and also a day when many retailers offer extended shopping hours and one-day sales. Last year, online shopping on Black Friday was up 24% over the previous year, to $6.2 billion.
November 30: Shop Local Saturday. Also called Small Business Saturday, Shop Local Saturday was created in 2010 by American Express to encourage consumers to patronize their local businesses. Last year it generated over $3 billion in online sales.
December 2: Cyber Monday. The Monday after Thanksgiving, Cyber Monday was created in 2005 and has grown to be the biggest online sales day of the year. Last year, online sales on Cyber Monday were $7.9 billion, 54% of which came from mobile devices.
December 14: Free Shipping Day. Started in 2008, free shipping day is a one-day promotional event in which the more than 1,000 participating online retailers agree to offer free shipping, with no minimum order and delivery guaranteed by Christmas Eve.
December 21: Super Saturday. Otherwise known as Panic Saturday, Super Saturday takes place the last Saturday before Christmas and is primarily an in-store event, though shoppers who are unable to make it to a store or who can take advantage of fast shipping or pick-up-in-store options do still shop online.
---
---