How to Create a Great Manufacturing Website
Posted on
As a manufacturing company, you need a website that clearly exhibits your innovation and technological expertise to inspire prospects to contact to your sales team. Whether you're designing a new website or making user-focused updates to your existing site, these tips will help you turn your website into a powerful marketing tool.
Solidify Your Brand Reputation
Your website is often the first point of contact with a customer, so it should convey your skill, experience, and technological proficiency. A simple, streamlined, aesthetically pleasing design makes your business look more professional than one that is cluttered and difficult to navigate. Having a strong, updated website can solidify your brand impression and quickly communicate the health and quality of your company. These website factors immediately convey sophistication:
A clean and professional logo
A modern layout that feels easy to use and on-brand
Large, captivating imagery
Value-based messaging regarding your services
Logos for awards, certificates, partners, or associations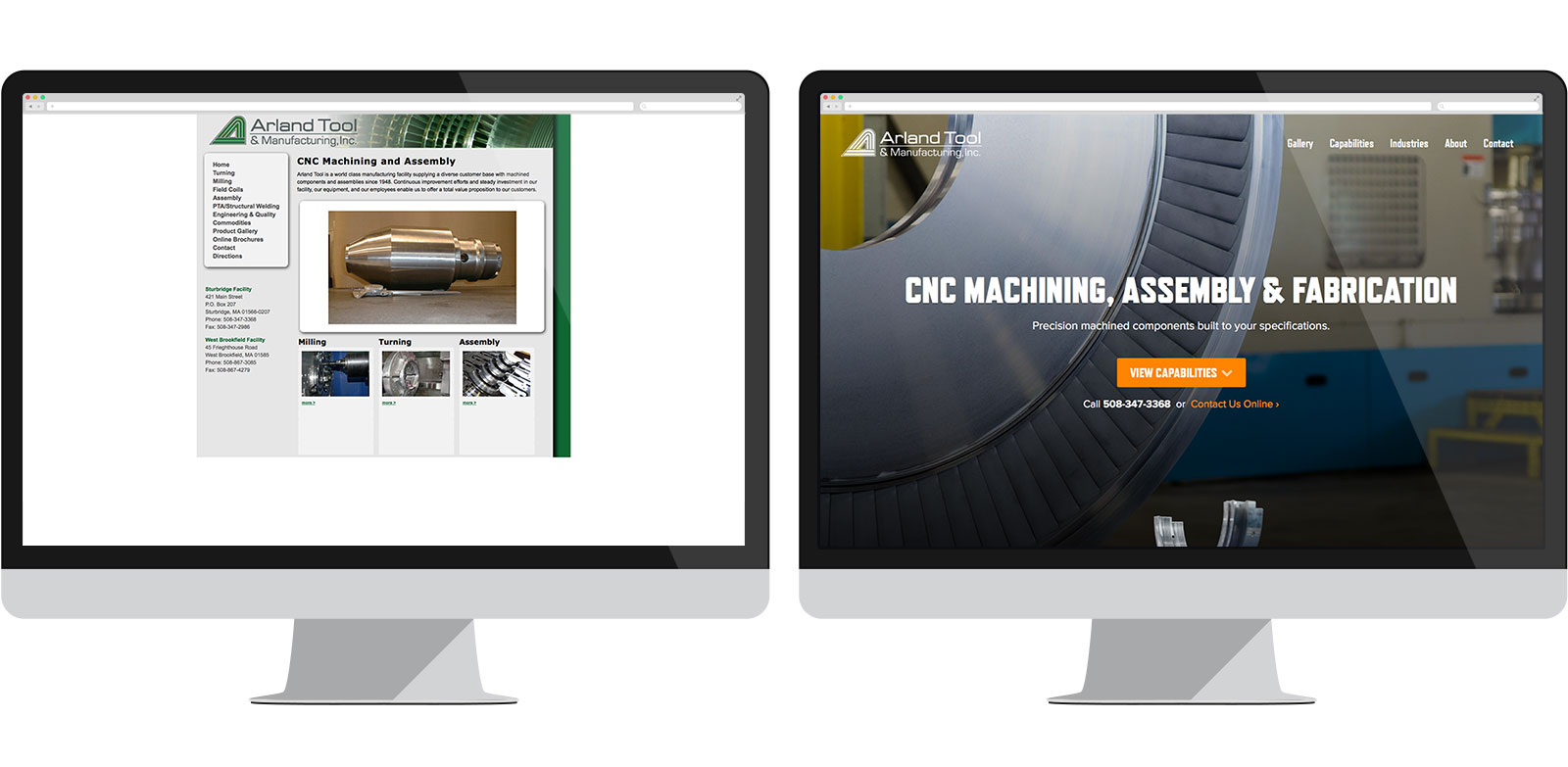 Promote Easy Navigation and Search
Your website visitors should be able to browse your capabilities or search for a product easily. For capability and service-based manufacturers, this means easily-found services pages that are well-written and organized logically by application, industry, or material. On your capability pages, don't forget to list details such as:
Dimensions
Tolerances
Volume
Industries served
Drawing formats accepted
If your company is product-based, make sure your product categories are thoughtful and offer the ability to quickly drill down to more specific options. If you have a large selection of products, be sure they can easily be searched by keyword, part number/SKUs, or other key factors. Bonus: Having pages for each of your products or product categories is great for search engine optimization.
Speak to Your Target Audience
For prospects who are vetting multiple companies, thoughtful and well-written content that is specifically speaking to your target audience will help you stand apart from the competition. Product and capabilities pages should be written for the audience members who will be reading them:
If engineers are your prime audience, what details will help them understand they've found what they're looking for?
If purchasing managers are the ones browsing your website, how can you 'keyword match' their spec sheet to ensure the sale?
Once you've identified your audience(s), make sure you generate content that speaks to their needs, including key information such as turnaround times, customer rejection rates, processing accuracy, product quality, lead times, shipping, etc.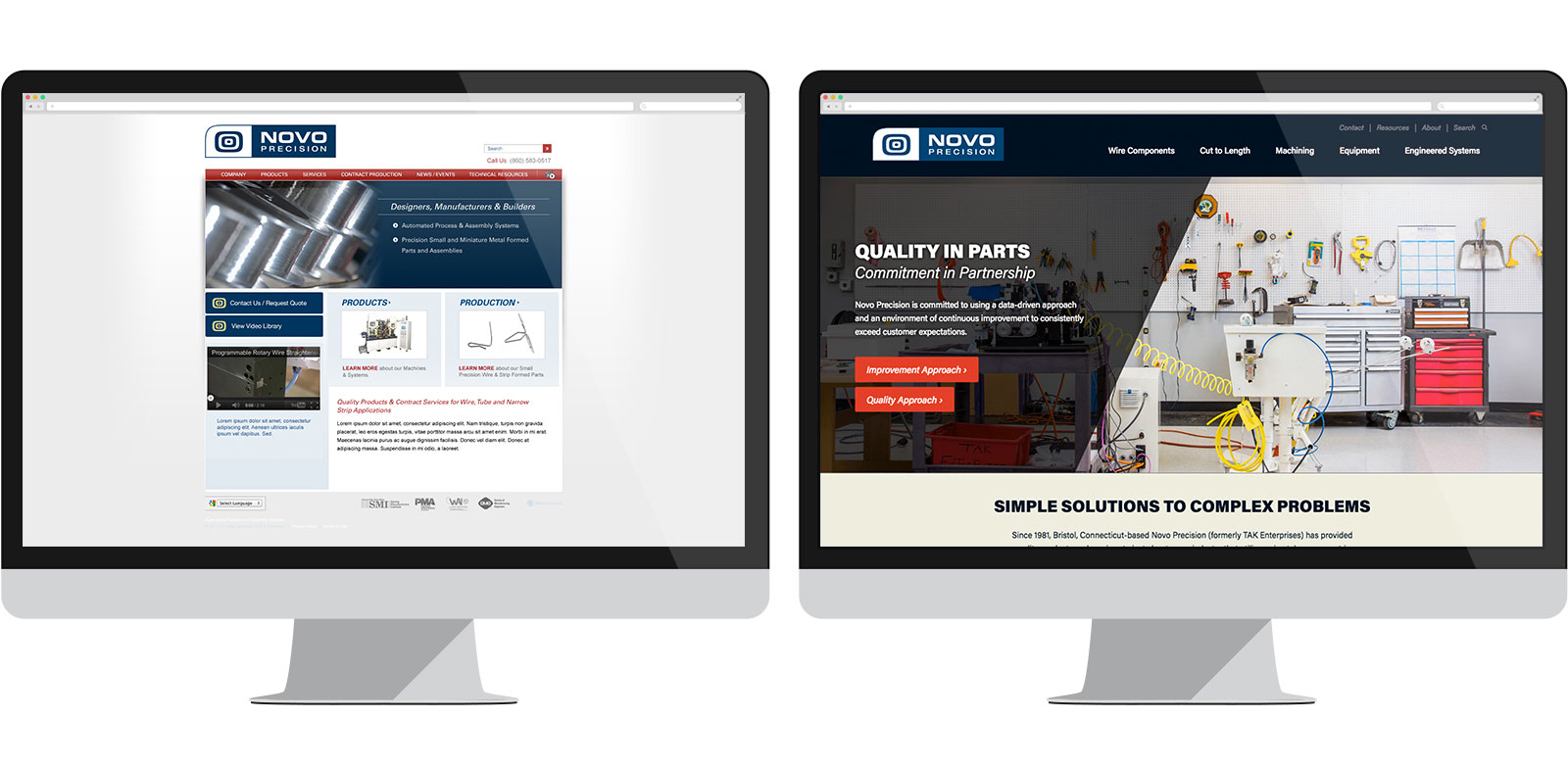 Make the Next Step a No-Brainer
Once a prospect has read through your material, the next step is to contact your sales team. Make this process simple by having strategic calls-to-action on each page. Use action words like "Request a Quote" "Submit a Request" or "Order Replacement Part" to fully communicate what the user will experience next. For new requests, make sure your Contact/RFQ form is optimized for usability:
Include a place for attaching PDFs for purchase orders or blueprints.
If there is standard information you need to generate a quote, ask for it in the form, but don't make it required in case they don't know.
Remember that in general, shorter forms are more likely to be filled out.
Include a thank you page (for marketing tracking) and a thank you email.
Don't forget that some people prefer to talk things through with a real human. Make sure your header and footer have a contact phone number, especially on mobile devices.
---
Here at Web Solutions, one of our specialties is developing websites and creating marketing plans for clients in the manufacturing (or distribution) industry. If it's time to redesign, contact us to talk with our strategic team.
---
---