Top Digital Marketing Tactics for Manufacturing
Posted on
Marketing for manufacturers used to mean trade shows, conferences, print catalogs, and an entry in the "big green books." Today, as more and more potential clients turn to the internet for research before making a purchase decision, digital marketing is an essential component of every manufacturer's overall marketing strategy. Even if you already have a strong presence in your vertical, effective digital marketing can take your success to the next level.
Not sure how important digital marketing is to the success of your company? Here are some things to consider: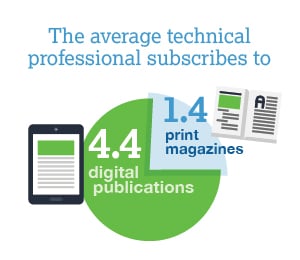 Top 4 Digital Marketing Tactics for Manufacturing
Now that you know how crucial digital marketing is to your manufacturing business, you're ready to put that knowledge into action. Here are the top digital marketing tactics you should be using to effectively grow your manufacturing business.
1. Organic Search
According to 2015 Digital Media Use in the Industrial Sector, 67% of technical professionals use the internet to do research before making a purchase, and the top research tool is the search engine, used by 89% of technical professionals.
That means a potential customer will likely do web searches for products and services before they get to your website. To make sure they find you, optimize your site to rank well on the search engine results page (SERP) for the terms related to your business.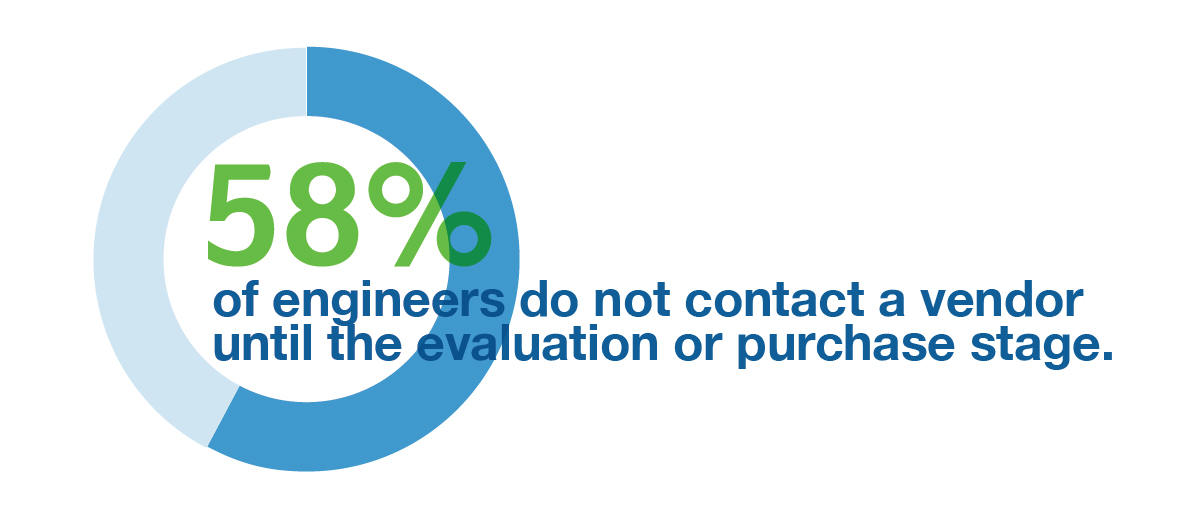 But if you think "optimizing for search" means adding a bunch of keywords to your site, think again. Having the right keywords is important, but it's only the first step.
Keywords won't do anything to earn you a customer if the site isn't giving your visitors the information they need, and Google is smart enough to know when a page has a keyword that's not backed by content. So having a site stuffed with keywords but lacking useful content won't please either the search engines or your customers. To avoid this pitfall, be sure your site has interesting, valuable, targeted content.
2. Paid Search (PPC)
Ranking high for organic search is important, but it can take time. Paid search, or pay-per-click (PPC) advertising using Google AdWords, can get you top placement on your targeted search terms quickly.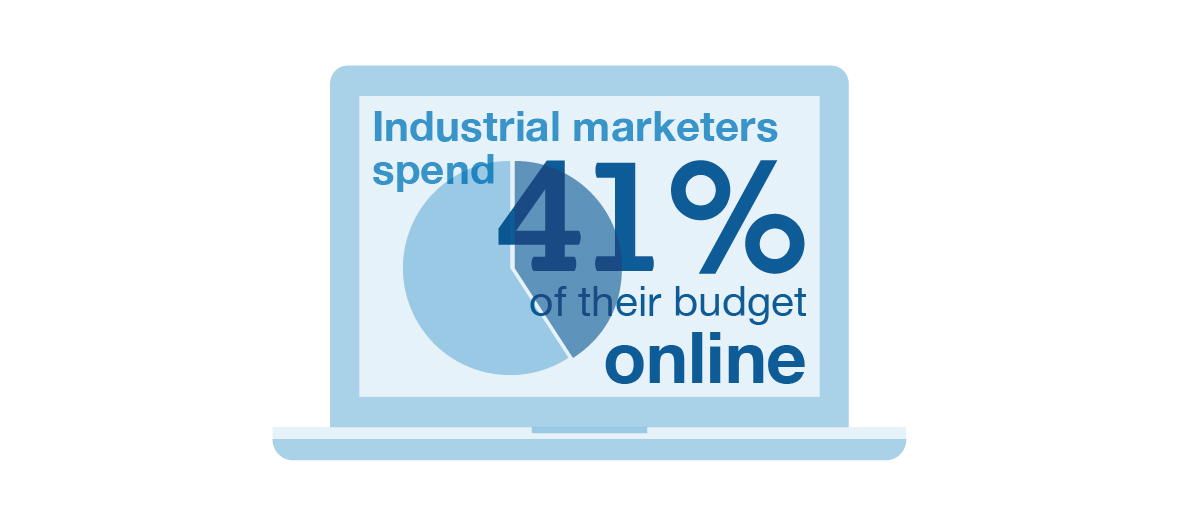 With PPC, you bid on a particular search term. When someone searches for that term, Google may display your ad at the top of the search results, and if someone clicks on your ad, you pay your bid amount.
As a general rule, more specific phrases generally result in better ROI even if they are more expensive per click. Broader terms are useful to discover which phrases produce the best leads, and then it's important to focus on more targeted phrases.
For example, someone searches for the term "injection molding" about 8,000 times per month. The suggested bid for that term is $11.83. The term "hot runner injection molding" gets just 30 searches. With little competition for that term, you'll pay a lot less in cost per click because you are targeting a specific keyword phrase for more relevant search results.
3. Email Marketing
Not only is email an excellent way to keep in touch with your customers and drive traffic to your site, it gets results. According to the Direct Marketing Association, email delivers an average of $38 per $1 spent.
Consider starting an email newsletter to tell customers about your expertise, new products or techniques you've developed, awards you've won, or tradeshows you plan to attend, as well as to nurture leads at every stage of the buyer's journey.
Keep in mind that while business-to-consumer companies may send promotional emails to their entire subscriber list hoping to get some immediate sales, B2B companies that sell complex products and services should instead focus on using email to build relationships.
To that end, concentrate on providing valuable, relevant information in your emails to customers, and employ useful content as a way to generate leads. According to the Marketing to Engineers study, which surveyed more than 1,000 engineering professionals on the type of content they prefer, email newsletters were most attractive to engineers if they contained new technical content, application stories, quick facts and bulleted lists, and new products or services available.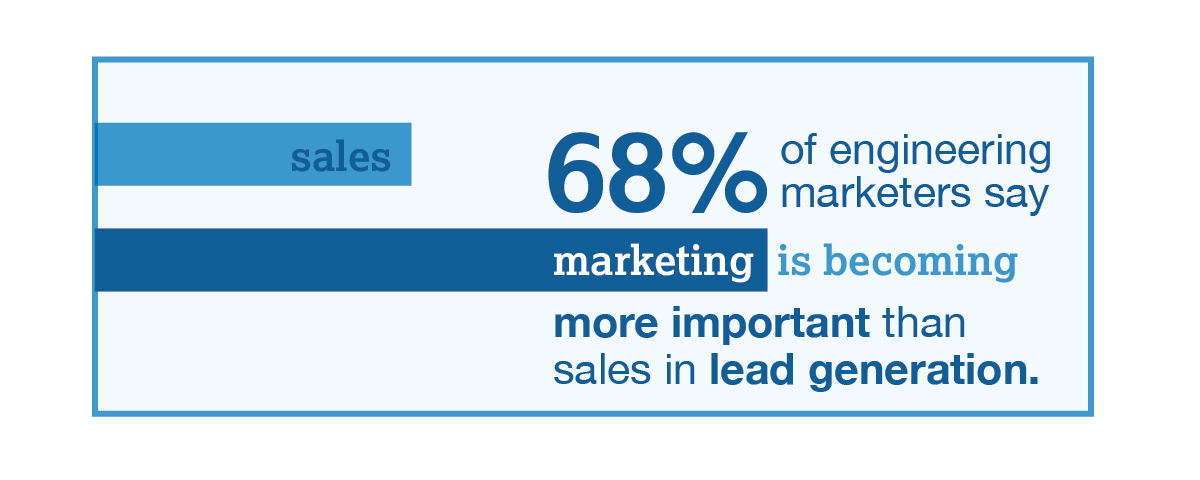 4. Web Analytics
Your website is a powerful tool for giving you meaningful insights into your audience and your business, and determining what online actions can bring you success.
You have finely calibrated machines calculating every operation on your shop floor, which you use to measure the effectiveness of your business. Used correctly, Google Analytics can give you the same level of knowledge about and control over your online presence.
Determine your KPIs (key performance indicators) and use Google Analytics to monitor, track, and compare your web data, including how people are getting to your site, which pages they're visiting, and how long they stay.
---
---