How to Get Your Web Content

into the Google Answer Box

posted on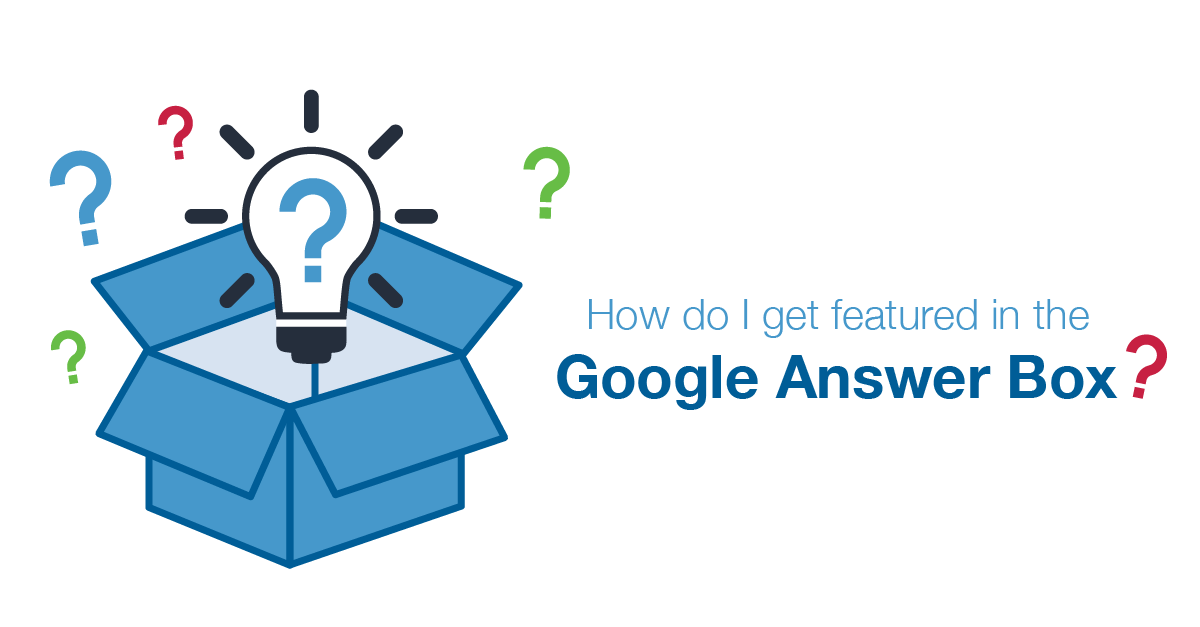 What if someone entered a question in the Google search box, and Google selected your website to provide the answer? That scenario happens to websites every day with the Google Answer Box, also known as featured snippets.
What are Google Featured Snippets?
Google's featured snippets provide accurate answers to select search questions using content it finds on website pages, giving searchers immediate answers without requiring them to click through to another website. The benefit of being selected for a Google featured snippet is twofold: Your site gets free positioning above organic search results, and your company is promoted as a thought leader—both can mean a huge boost in organic traffic.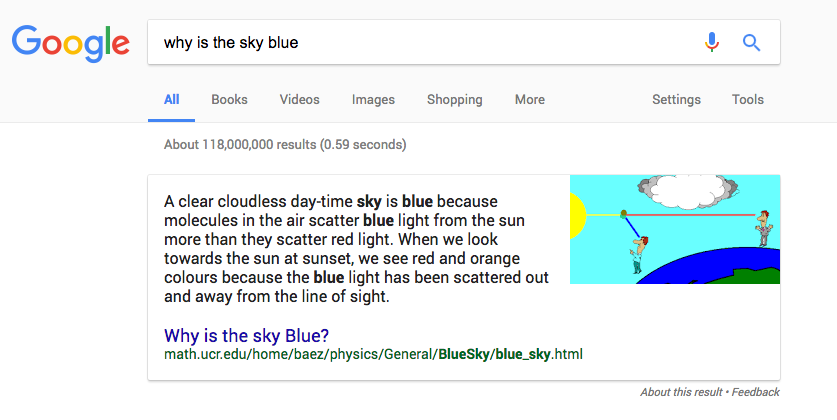 Here's how it works:
A user enters a search into the Google search box.
Google crawls the web for relevant answers.
Google's selected answer appears as a featured snippet at the top of the SERP (search engine results page) just above the first organic search result, but below ads.
In addition to the content, Google includes a link to the website that supplied the answer.
How Can I Get My Website Featured in the Google Answer Box?
For the best chance of appearing in Google Answer Box for a specific query, you need to optimize the content on your website.
Select a topic of interest to your audience and use Google Keyword Planner to find out how people are searching for information on that topic.
Choose the question people search for most often.
Create relevant, quality content that answers the question and helps your audience attain their goal.
Use the target question as a page title in your content (using an H1 header tag), followed by a very brief overview answer.
Include how-to steps in a bulleted or numbered list.
To improve your content's credibility and help Google understand what it's about. make sure it uses the correct schema markup. Use Google's structured data testing tool to check your code.

More Tips on Getting into the Google Answer Box
Want to increase your chances of appearing in the Answer Box? Follow these best practices.
Focus on a specific question about which you have specialized knowledge. Questions that have short, easily findable answers are bad candidates for the Google Answer Box because Google can easily find the information from numerous sources and will provide the answer with no attribution.
Do a Google search for your target question to see if a Google Answer Box already exists. If it does, but it doesn't do a very good job of answering the question, create content that provides a more accurate, authoritative, and thorough answer.
Look through your FAQ section for good Google Answers material, and add relevant questions and answers to the appropriate page on your site so Google will see them in the right context.
Create Wikipedia and Google+ pages. Google looks for trusted websites to fill the Answer Box, and your business will look more authoritative if it has a Google+ page and Wikipedia entry. To create a Google+ page, first claim your business on Google. When creating a Wikipedia article on your target topic, be careful to follow Wikipedia's guidelines.
Content that has high organic search rankings is more likely to be chosen for the Google Answer Box, so use SEO best practices to get as high up on the SERP as possible.
---