Google Analytics Reports Every Business Needs to Know
Posted on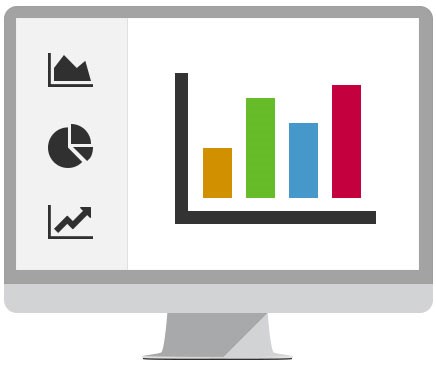 A website can be your company's best sales tool for lead generation, but knowing if and how your site is working is the key to marketing success. With detailed reports available in Google Analytics that analyze site traffic, visitor behaviors, and marketing patterns, you can analyze your website traffic for a better understanding of your site's effectiveness.
Here are our top three reports every business should be monitoring:
1. Acquisition: Where is your traffic coming from?
To understand how visitors are finding your website, you'll want to explore an Acquisitions Report, which helps you answer the questions:
Is traffic coming from organic search, paid ads, referral traffic, social, or directly from your URL?
What keywords and search terms visitors use to find you?
Are visitors coming from desktop, mobile, or tablet?
How does each traffic source perform? Do they engage or leave the site immediately?
This data establishes benchmarks of current traffic to better define a strategy for acquiring new visitors, improving search engine optimization and other marketing efforts, and making sure your site is optimized for the devices your visitors use.
---
2. Behavior: Are people interacting with your website the way you want them to?
It's important to examine how visitors engage with the content on your website. With the Behavior Report you can explore:
What pages are visitors viewing? Are these the pages most important to prospects?
How long are visitors spending on your site and how many pages are they viewing?
What navigation path are visitors taking?
Are there are any friction points that cause people to leave the site?
Developing a good user experience and content strategy is a thoughtful process. Discovering what content is most important to your audience and helping visitors easily find it is vital. This report demonstrates how visitors are using your site so you can guide them with site usability, messaging, and calls-to-action.
---
3. Comparison: Are your marketing efforts improving over time?
With a Comparison Report you'll see if your website is performing better or worse over previous years and months. You can also analyze progress after a site redesign or marketing campaigns such as SEO, PPC, or social media.
Is your business trending up or down?
Are your marketing tactics as effective as they used to be?
What were the results of recent campaigns?
These reports can help you make informed decisions regarding your website enhancements and marketing strategy.
*Web Solutions reserves the right to limit this promotional offer to current clients with an established Google Analytics account.
---
---