Which Social Media Channels Should Your Business Be Using?
Updated (originally posted on )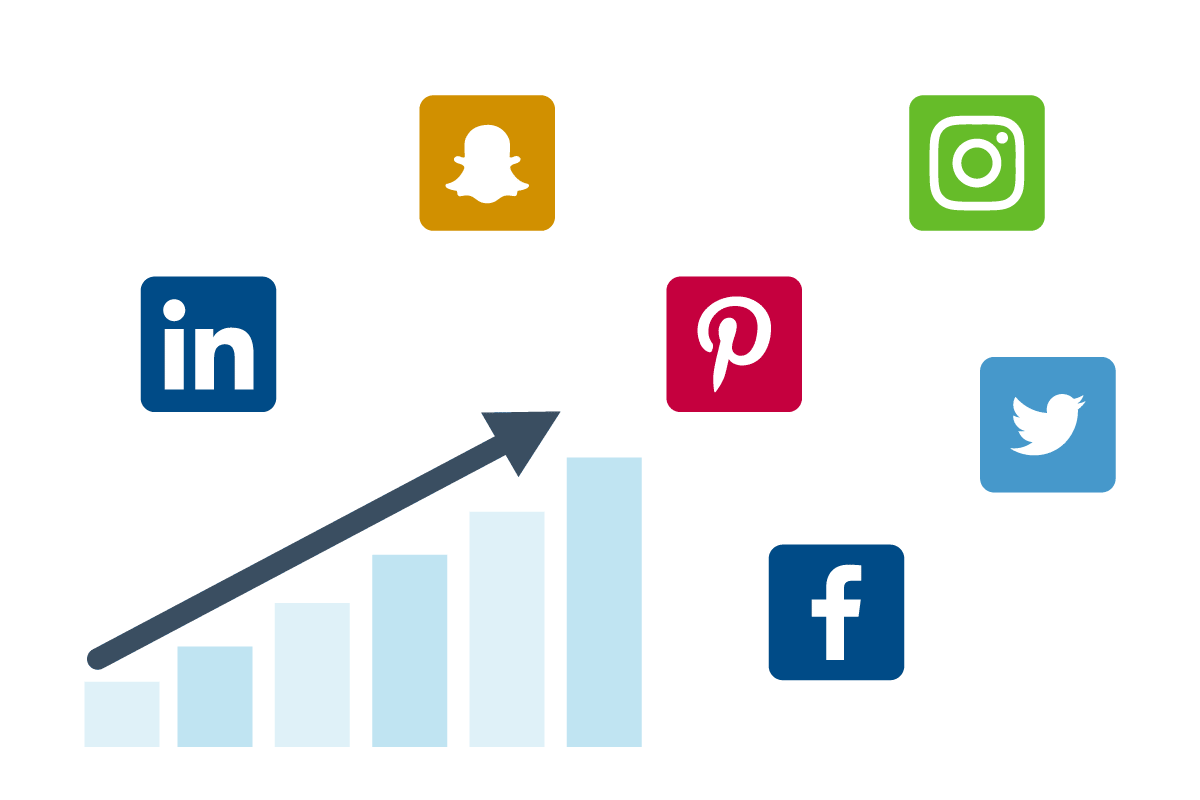 There are more than 4.1 billion active social media users worldwide, and more and more businesses are recognizing the vast potential social media offers to reach their audiences.
According to the State of Social 2019, 94% of businesses use Facebook, 84% use Twitter, 81% use Instagram, 70% use LinkedIn, 30% use Pinterest, and 9% use Snapchat. Having an active social presence should be a priority for your business, but how do you decide which social media platform to focus on?
To help you determine where to focus your social media efforts, create profiles of your target audience groups, including basics such as gender, income, geographic region, and profession, then check the user profiles for the social media channels below to see where your audience is likely to be. (For more on defining and understanding your audience, see our blog post Want to Master Your Marketing? Know Your Audience.)
Once you know where you audience spends its time, you can focus your resources on understanding and utilizing that social media channel to raise your profile and make connections with your customers. You don't necessarily need to limit yourself to a single option—more than 73% of internet users are on more than one social media channel.
---
Facebook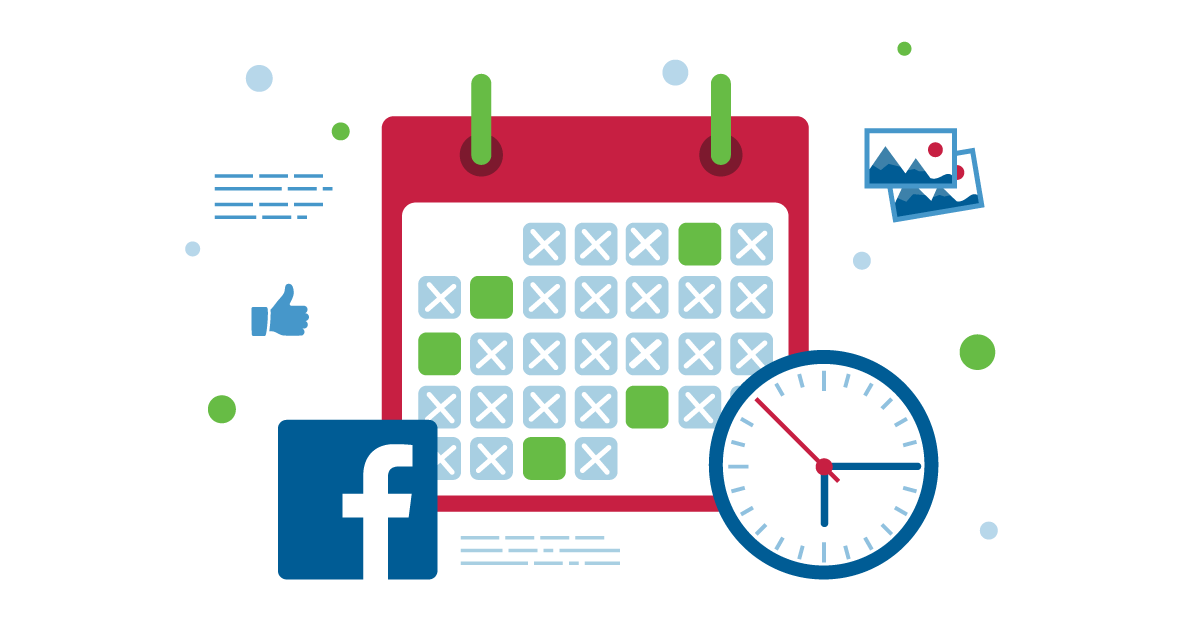 Facebook is the biggest social network on the planet, and having a Facebook page is a must for a business. A strong Facebook presence is a great way to form genuine connections with customers, get new leads, and stay relevant with your audience. For more on using Facebook to market your business, see our posts 18 Dos and Don'ts for a Successful Facebook Page and 4 Tips to Help You Reach a Larger Audience on Facebook.
Facebook User Profile:
2.7 billion monthly active users
1.82 billion daily active users
69% of U.S. adults use Facebook, slightly more women than men
74% of users visit Facebook at least once a day
Facebook Usage Tips for Businesses:
Make sure your Facebook business page has engaging, high-quality profile and cover photos.
Clearly describe who you are and what you stand for in your page's About section, and use keywords to help users find you.
Don't use Facebook to sell your products; use it to engage, entertain, and help your audience.
Facebook has started to "demote" posts from business pages in favor of those from family and friends, so to make sure your posts get in front of your audience, choose topics that are likely to get engagement and comments.
Include images or videos with your posts—Facebook posts with images see 2.3 times more engagement than those without.
Use video, both live and recorded, to get your audience's attention.
According to new data from Hootsuite, the best times to post are Tuesday, Wednesday, and Thursday between 9 a.m. and 2 p.m. for B2B brands, and noon on Monday, Tuesday, or Wednesday for B2C brands.
---
LinkedIn
LinkedIn is by far the preferred social media channel for B2B marketers, and has twice the lead-generation power of Facebook or Twitter. Having a strong presence on LinkedIn can raise your company's profile, build your professional network, and get the attention of potential customers, partners, and employees. (For more on using LinkedIn to market your business, see our blog post 6 Must-Haves for Your LinkedIn Company Page.)
LinkedIn User Profile:
303 million monthly active users, 40% of which visit the site daily
57% of LinkedIn users are men
29% of online adults use LinkedIn
49% of LinkedIn users make more than $75,000
LinkedIn Usage Tips for Businesses:
Make sure your company page is complete and up to date, including relevant keywords, your logo and a banner photo.
Post updates regularly, including company updates, industry news and trends, thought leadership, and any other content that's relevant to your LinkedIn audience's professional interests.
The best days to post on LinkedIn are Monday, Tuesday, and Wednesday and the best times are 7-8 a.m., noon-1 p.m., and 5-6 p.m.
Join and participate in groups to demonstrate your expertise and offer solutions to common problems.
---
Instagram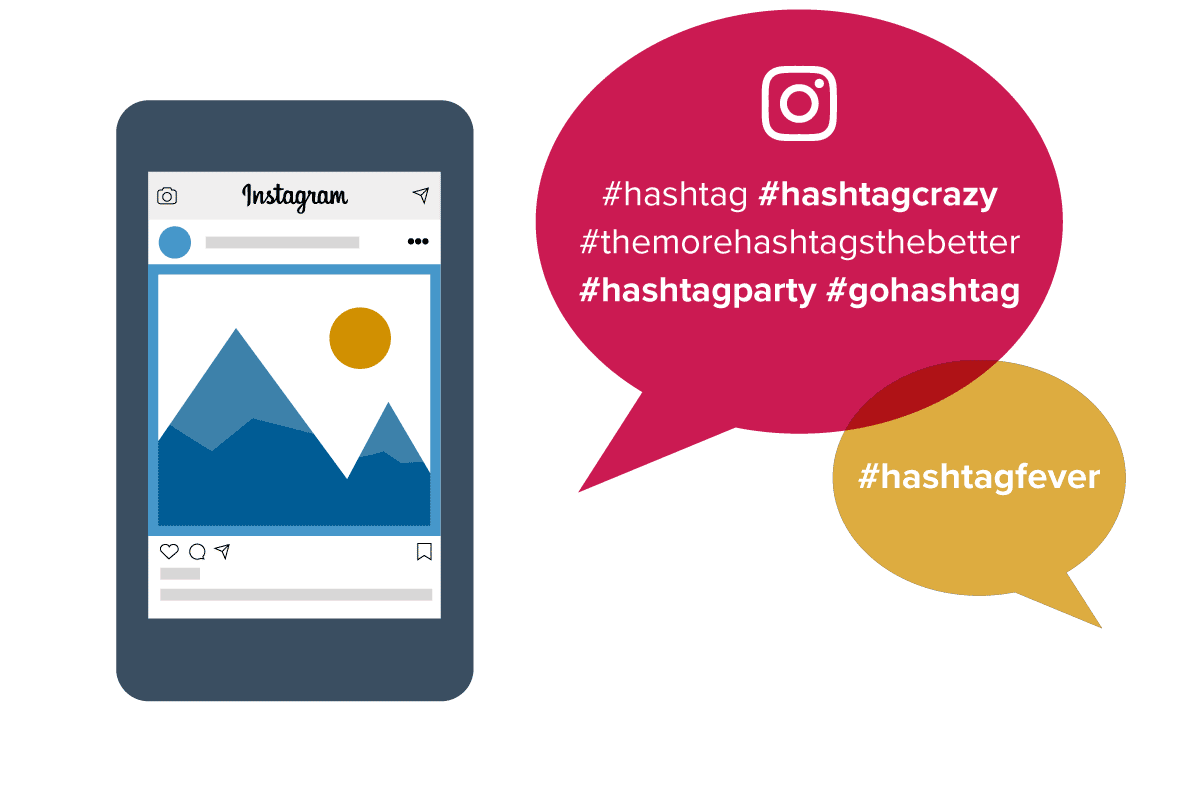 Instagram is growing seven times faster than any other social media channel, and a significant portion of that growth is due to increased use by businesses. Engagement on Instagram is 15% higher than on Facebook and more than 80% of Instagram accounts follow at least one business. More than 25 million businesses are leveraging that high engagement rate by setting up Instagram profiles to market their brands. (For tips on connecting with your customers on Instagram, see our blog posts Why You Should Be Using Instagram to Market Your Business and 7 New Instagram Features You Can Use to Market Your Business.)
Instagram User Profile:
1 billion monthly active users
500 million daily active users
68% of Instagram users are female
71% of Instagram users are under 35
32% of all internet users are on Instagram
60% of users visit at least once a day
Instagram Usage Tips for Businesses:
You only get 150 characters for your company profile—make them count.
Be creative with your posts—consider showing your company culture, sharing how-tos, illustrating your corporate mission, or taking customers behind the scenes.
You can post photos, videos up to one minute in length, or short video clips called Boomerangs—use original content, not stock photos or videos.
Try using Instagram Stories, slideshows that get prime placement on followers' timelines.
According to a study by Sprout Social, the best times to post on Instagram are Wednesday at 11 a.m. and Friday between 10 a.m. and 11 a.m.
Include hashtags on every post. Posts with 11 or more hashtags get the most engagement, and the maximum is 30.
Type a keyword into the Instagram search box to see hashtag suggestions.
Tag your photos with locations to make them easier to find.
Use Instagram Insights to learn more about your followers, including demographic and usage information.
---
Twitter
Twitter has become the social media destination of choice for troll attacks, but it can also be useful for businesses that want to create a brand voice, share news, or join trending conversations.
Twitter User Profile:
187 million daily active users
Mostly males 18-29 years old
22% of U.S. adults use Twitter
42% of users visit Twitter at least once a day, but users only spend an average of 2.7 minutes
Twitter Usage Tips for Businesses:
Create a Twitter bio that accurately reflects your brand voice and company identity.
Find and follow influencers in your industry or niche so you can monitor and participate in important conversations.
To stay relevant, post at least daily.
According to Sprout Social, Tuesday and Wednesday are the best days to post on Twitter, and the best times are 9 a.m. on Wednesday or Friday.
Track brand mentions and respond quickly and politely to any customer feedback.
Consider offering exclusive news or deals to your Twitter followers.
To increase engagement, use images and videos in your tweets.
Use Twitter's built-in analytics to see what types of tweets are resonating with your audience and adjust accordingly.
---
Pinterest
Pinterest is different from other social media networks in that it is largely focused on buying. Yes, people use Pinterest to post their favorite recipes and share funny images, but many people also use it to get ideas and inspiration for things they want to purchase. And that makes it a great place for businesses to promote their products.
Pinterest User Profile:
442 million monthly active users, 77% female
46% of internet users in the U.S. are on Pinterest
25% of Pinterest users visit at least once a day
82% of Pinners have purchased a product because of Pinterest
Pinterest Usage Tips for Businesses:
Pins all link to the source website, so Pinterest is a great source of referral traffic.
If you create a Pinterest account for your business, don't just pin individual product shots, create interesting and realistic lifestyle photos showing your products in use.
Create different boards for different product types or themes, and label them with descriptive names.
Use the description field to describe what's in the pinned photo and encourage users to follow the link back to your site.
Pinners are more active on the weekends. The best time to upload pins are 2 p.m., 9 p.m., and 2 a.m. on Saturdays and Sundays.
Consider adding Pinterest Save buttons to product photos on your website, to allow site visitors to pin an item with a single click.
---
Snapchat
Snapchat has been around for eight years, but only recently have businesses started to consider it a viable social media channel for marketing. Always most popular with teens, the app's reach is starting to skew a little older, though for businesses with an over-35 target demographic, Snapchat probably still isn't relevant. If you want to reach a younger audience, though, Snapchat is where to find them. (For more on marketing with Snapchat, see our blog post Wondering if Snapchat Can Work for Your Business?)
Snapchat User Profile:
249 million daily active users, 71% under 34 and 70% female
Users watch 10 billion videos every day
Snapchat users spend an average of 30 minutes every day on the app
Snapchat reaches 90% of all 13-24 year olds and 75% of 13-34 year olds in the U.S.
Snapchat Usage Tips for Businesses:
Snapchat lets you send photos or videos that disappear after they are viewed. You can use filters, text and overlays to add fun effects to your Snaps.
Consider using Snapchat to show entertaining or interesting moments in your company's culture or day-to-day operations.
Snapchat ads get twice the visual attention of Facebook ads, and 1.5 more than Instagram ads. Check out Snapchat's business center for more on Snapchat advertising.
Use Snaps to promote live events or product launches, or provide exclusive content.
Snapchat is mostly an after-hours app, so Snaps sent between 10 p.m. and 1 a.m. get the most engagement.
Snapchat is all about keeping it real and having fun, so don't put too much effort into production value or photo direction—to connect with the Snapchat audience, authentic and unscripted is best.
---
---