The 6 Content Types Every Manufacturing Website Must Have
Posted on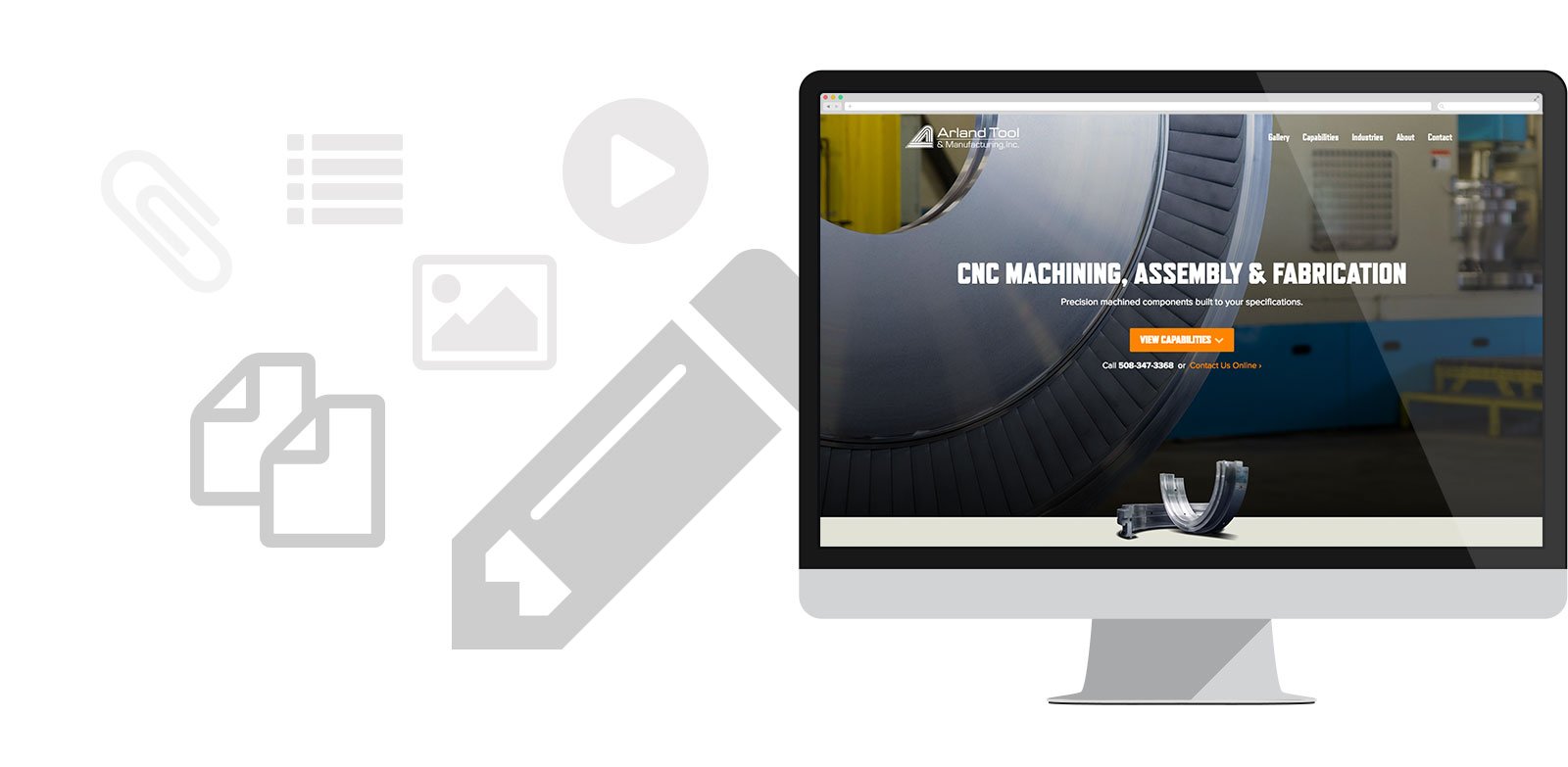 Content can be a crucial way of increasing sales, establishing brand awareness, and generating new leads for your manufacturing company.
But while the manufacturing sector has been slower to find success with content marketing, 2016 has been a breakthrough year. According to new research from the Content Marketing Institute, 59% of manufacturing marketers say they have become more successful at content marketing compared with one year ago, and 82% of those attribute the improvement to doing a better job at content creation.
Once you have a website that hits all the marks for design and functionality, populate it with these types of content to ensure you're reaching customers—both existing and potential.
"Content marketing is a strategic marketing approach focused on creating and distributing valuable, relevant, and consistent content to attract and retain a clearly defined audience—and, ultimately, to drive profitable customer action."
1. Videos
According to a 2016 study by the Content Marketing Institute on B2B Manufacturing Content Marketing, video is the most effective content tactic employed by manufacturers—89% of B2B manufacturing marketers use video and 70% say videos have yielded good results.
There are several ways to use video on your site. A video of your machines in operation on your shop floor can substitute for an in-person tour, which might not be practical for potential customers. You can also use video to show how your machines work, the quality of your work environment, your safety and quality practices, and to introduce your team and company.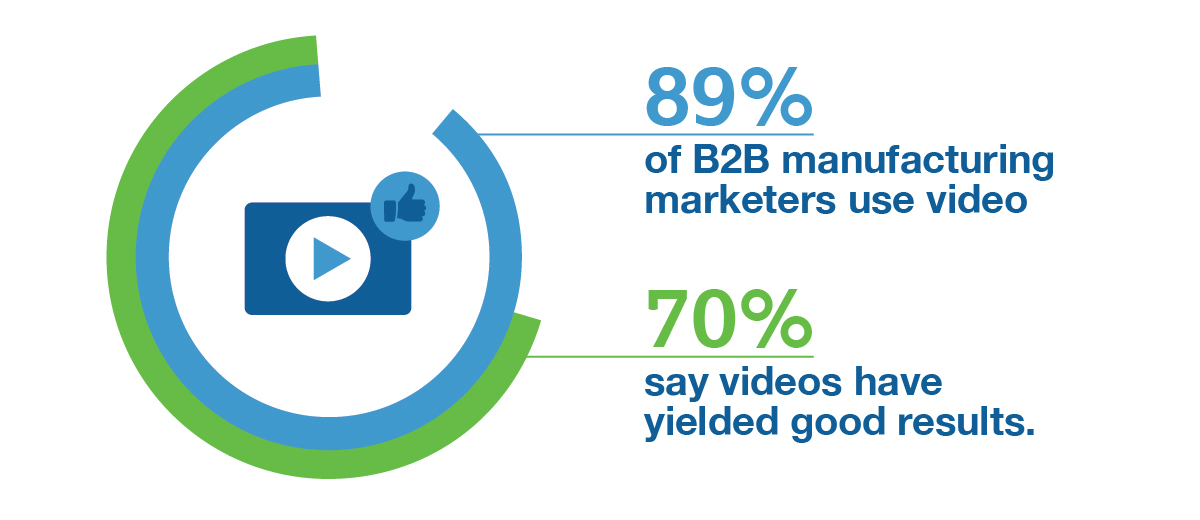 2. Case Studies
Case studies are one of the best ways to show potential customers how your solutions can work for them. Use your case studies to focus on telling your success stories rather than on selling your services, and divide each case study into the problem your customer needed to solve, the solution you provided, and the benefit that resulted. Create an online library of case studies organized by industry or application to enable potential customers to easily find the case studies most relevant to them.
3. Product Photo Galleries
Convince prospects that you can manufacture a part for them by showing similar products you've made for other customers. Invest in good photography and create a well-organized photo gallery showing the types of parts you can manufacture.
4. Testimonials
Let your satisfied customers help you get new ones. Make asking for a quick quote or comment part of your final transaction with customers. Ask for specifics about anything that stands out—your capabilities, speed, price, innovation, product quality, creative solutions, etc.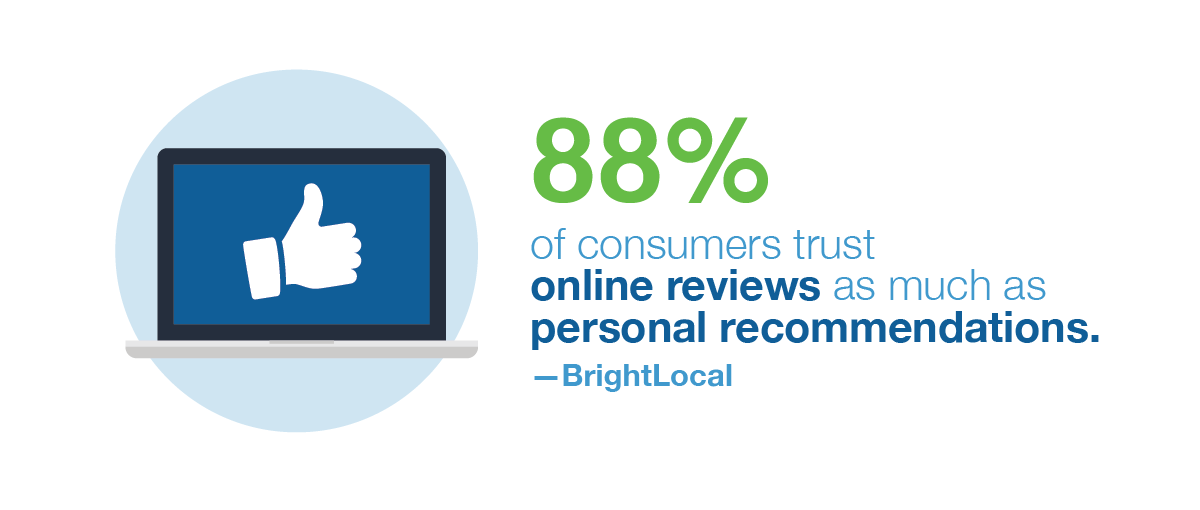 5. Resources and Supporting Documents
Your website is the perfect place to house all those print documents you used to mail to customers: Spec sheets, brochures, mechanical drawings, parts lists, instructional guides, etc. Create a library of downloadable PDFs so site visitors can quickly get the information they need.
6. Thought Leadership
Your website has huge potential for establishing your credibility and educating site visitors. Showcase your expertise with blog posts about industry trends or customer concerns, whitepapers about innovative processes or solutions, or articles on other websites.
---
---